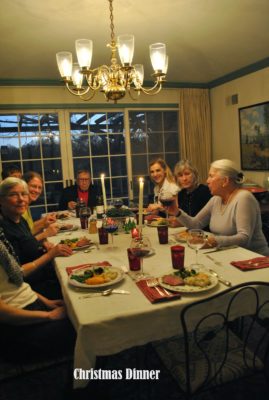 Christmas was fast approaching.  The house was becoming emptier by the day with residents leaving home for their vacations.  We went from a whopping 98 student housing to just eight. The remaining eight could not leave the country for various reasons.  We tried our best to incorporate as much Christmas to our rooms in ISH.  But, who were we kidding?!  We knew that we were headed for one of the most depressing Christmases of our lives.  What we didn't know at that time is Christmas is all about finding hope and the magic that surrounds us. Just when we had lost any hopes of even the remotest family Christmas, we were shown the magic of Christmas by this great couple – Mr. Roemer and Mrs. Selby McPhee, one of the current Board members.  They showed their utmost kindness to me and Kristina by inviting us to join their family Christmas dinner.  Needless to say, we were pleasantly surprised at this couple's generosity to invite two strangers into their very intimate Christmas.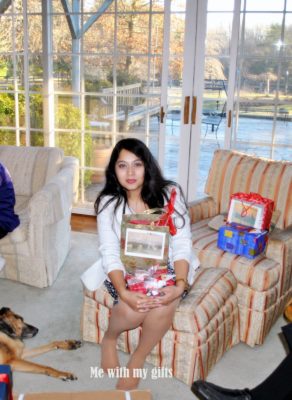 On Christmas day, we were picked up by Selby's cousin and her wife.  As we introduced each other, we passed urban Washington to enter the beautiful Potomac area with fancy "Richie-rich" like mansions.  We finally reached the McPhee house.  Warm and welcoming family members greeted us in.  The whole dinner was to be attended by 16 members including Selby's cousins – Susan and Bertha, Susan's wife, Selby's daughters – Erica and Katharina, their spouses and most adorable kids we had ever met in America.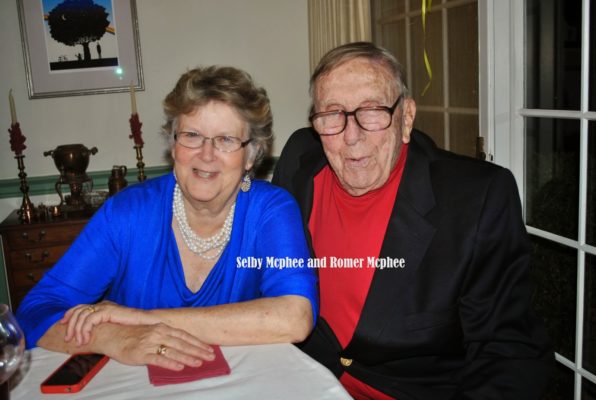 They had a beautifully decorated Christmas tree and gifts for both of us.  We settled into our conversations as we tasted broccoli and cheese soup.  Selby gathered all the kids and got a world map. We pointed our respective countries in the map to the curious children.  After this, it was time for the sit down Christmas dinner.  We shared Christmas traditions from our country and wished Christmas to the whole family in our respective mother tongues.  We really enjoyed the home cooked tasty meal.  For me, the desserts really sealed the deal – especially the pecan pie.  This is by far the best dessert I have tasted in America.
As the pie melted in my mouth, I realized how thankful I am to these kind people.  They included us in their private family dinner.  If not for them, we would have had a very lonely Christmas – so far away from home.  For a moment there, we forgot our problems and became one with the happy family and their conversations, the typical kind of happy stories shared when families meet.  The stories that bond humans together.  We forgot that we were strangers and blended into their family.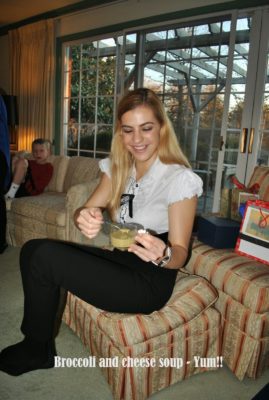 The magic that would not let us spend a lonely Christmas – even if we were miles away from our home countries and families and loved ones.  Thanks to ISH for this amazing arrangement.  Thanks to the McPhee Family for their generosity.  Needless to say, it turned out to be one of the most memorable Christmases for us.