Tuesday July 18 @7:00 pm - 8:30 pm

Please RSVP to Katie Russell, Director of Outreach and Strategic Initiatives, at [email protected]
There is a limit of 15 participants, so RSVP asap to secure yourplace!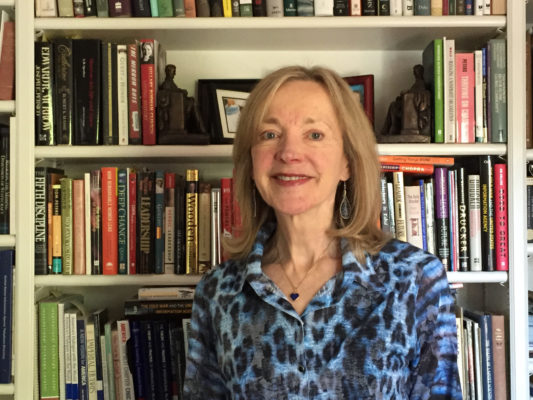 Dr. Mueller teaches a graduate practicum entitled Cultural Diplomacy and International Exchange. In spring 2015, Professor Mueller served as the Higher Education Specialist for IBTCI on a bi-national team conducting a mid-term evaluation of a USAID-sponsored scholarship program for Indonesians. After serving as President of Global Ties U.S. (formerly NCIV) from 1996 to 2011, the NCIV Board of Directors named Dr. Mueller President Emeritus. Before NCIV, she worked for the Institute of International Education (IIE) as Director, Professional Exchange Programs. Prior to joining IIE, Dr. Mueller served as an Experiment in International Living Leader to the former Soviet Union, a Liaison Officer for the U.S. Department of State, and a lecturer at the University of Rhode Island.
Dr. Mueller has been presented with a number of honors for her work, including recently receiving an award for Outstanding Teaching from SIS at American University.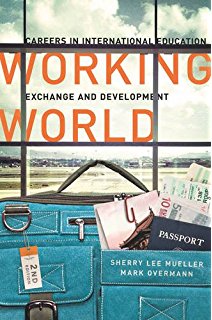 Working World: Careers in International Education Exchange and Development    by Sherry Lee Mueller and Mark Overmann
"Working world offers an engaging guide for cause-oriented people dedicated to begin or enhance careers in the now burgeoning fields of international affairs. Mueller and Overmann expand their original dialogue between a career veteran and a young professional to address issues that recognize the meteoric rise of social media and dramatic geopolitical events. They explore how the idea of an international career has shifted: nearly every industry taking on more and more international dimensions, while international skills—linguistic ability, intercultural management, and sensitivity—become ever more highly prized by potential employers."
– Georgetown University Press
Location
Great Hall-ISH
1825 R Street, NW
Washington DC

Have questions about late dinners?
Call: 202-232-4007 ext 213