Friday October 20 @6:30 pm - 8:00 pm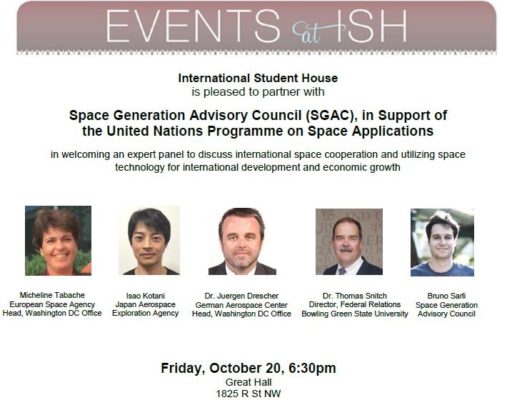 The Space Generation Advisory Council is a global non-governmental, non-profit organization and network which aims to represent university students and young space professionals to the United Nations, space agencies, industry, and academia.
RSVP for This Event
You cannot sign up for this meal at this time. Meal sign ups are possible one week before the meal up to 4 p.m. the day of the meal.
Location
Great Hall
1825 R Street, NW
Washington DC

Have questions about late dinners?
Call: 202-232-4007 ext 213