Thursday July 18 @7:00 pm - 8:30 pm
International Student House
is pleased to invite you to  a special performance by
Ramy Adly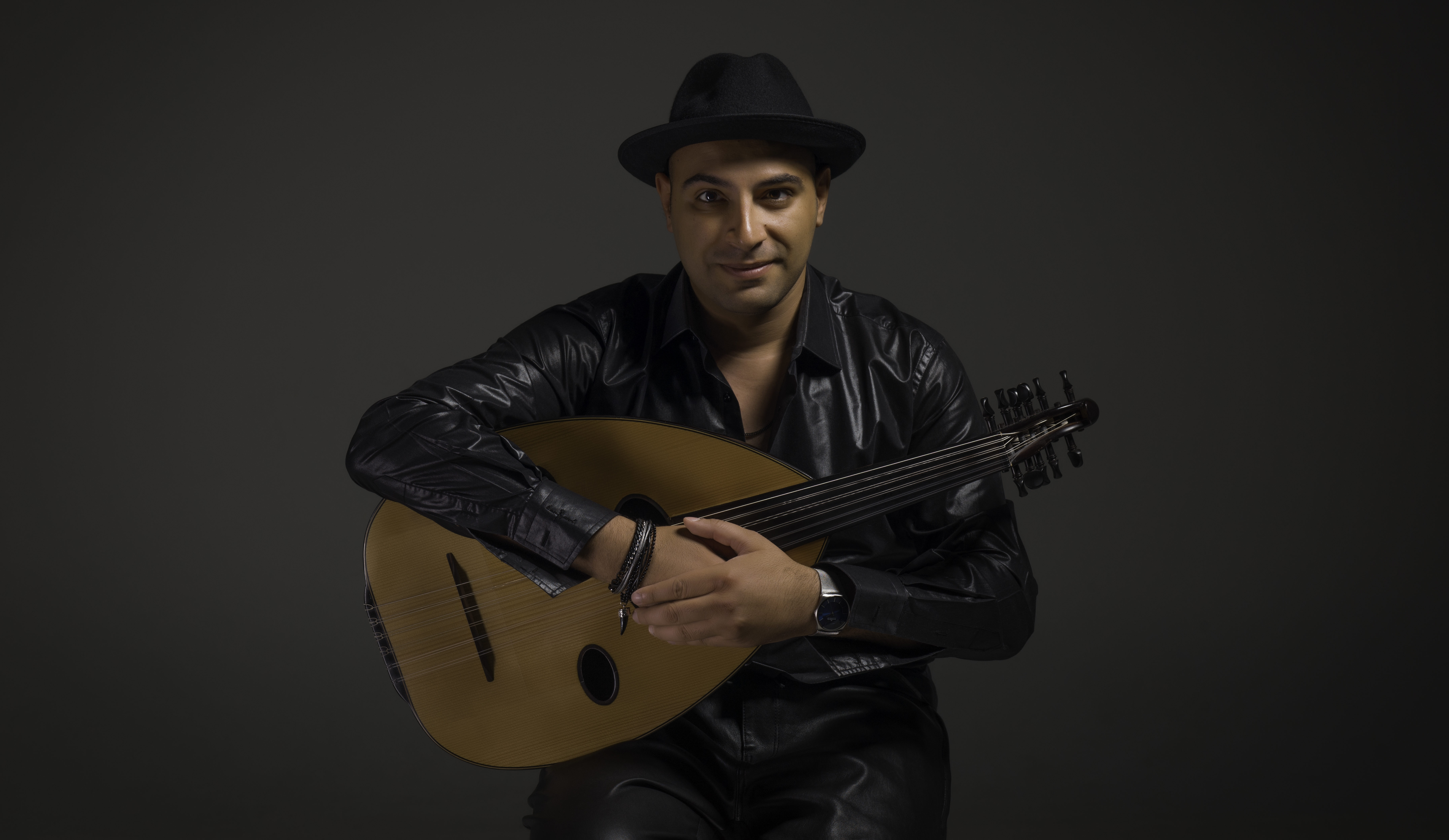 Thursday, July 18 at 7:00 pm
followed by reception
Ramy Adly is a young master of the oud, the oldest string instrument in the world. His beloved grandfather first introduced him to the oud. Adly was born in Egypt and trained in the Middle Eastern, ancient Egypt, and Arab classical styles. He welcomes conversations with other musicians across the globe and incorporates jazz idioms into his musical style. Adly reveals fresh sides of ancient music to his audiences.
Ramy Adly trained under the Iraqi Oud virtuoso Naseer Shamma. Adly has performed all across the globe, composed music for theater and film. Under Shamma's direction, Adly played at major Cairo venues as part of small chamber groups and large orchestral ensembles. He performed at international oud conferences, film festivals, and conventions.  His musical performances can be heard from the Library at Alexandria (where he became an Artist in Residence) to American cathedral and schools. Adly has given numerous talks on the history of music, including one as part of a TEDx event at the Library in Alexandria.
Ramy Adly created the first ever School of Oud Online, which has helped over 400 students from 27 different countries around the world. He has also created the Musician Marketplace, a platform that creates job opportunities for freelancer music artists.
The history of the oud spans millennia. According to some historians it appeared in 3000 BCE and was played during the time of King David. Though the instrument has changed over time, it still retains many of the same features suggesting ancient times yet remaining a vital source of inspiration for musicians around the world.
RSVP for This Event
You cannot sign up for this meal at this time. Meal sign ups are possible one week before the meal up to 4 p.m. the day of the meal.
Location
Great Hall-ISH
1825 R Street, NW
Washington DC

Need more information about this event?
Call: 202-232-4007 ext 213