The perfect mix of price, location and move-in date flexibility for graduate students, interns and visiting scholars
Fully furnished rooms with month to month payments and just a 5 Minute Walk to the Dupont Circle (red line) Metro.
Just a note: All residents must be 21 or older before their reservation start date.
Under 21? The Harvard Kennedy School has a great housing guide for DC.
"After considering other housing options, I realize that living at the International Student House is the best fit for me, because of the chance to become a part of this special community."
-ISH-DC Applicant
You can have a morning coffee with an Italian, walk to the Metro with an American and enjoying dinner with a Peruvian.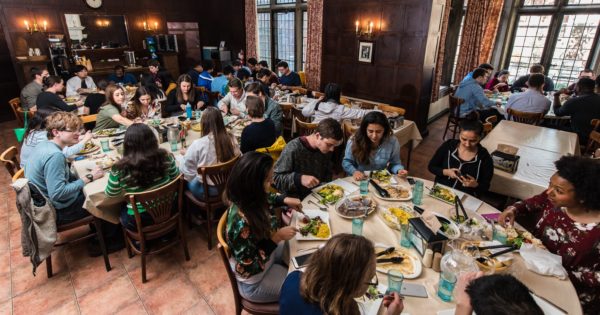 Everything included at an affordable price
We offer below market room and board for graduate students, interns and visiting scholars.
Lower rates: $1,304.00 / Higher rates: $1,840.00
With the average double room priced at $1,519.00
(All rates are per person)
Warning: Washington, DC can be an expensive place to live!
ISH-DC is located in the Dupont Circle neighborhood.
Read about The True Cost of Living in DC