On the afternoon of Wednesday, July 24, International Student House of Washington, DC (ISH-DC) welcomed His Excellency Philippe Étienne, Ambassador of France to the United States, for a virtual conversation on France-US student exchange, the future of international education, and the value of international mobility.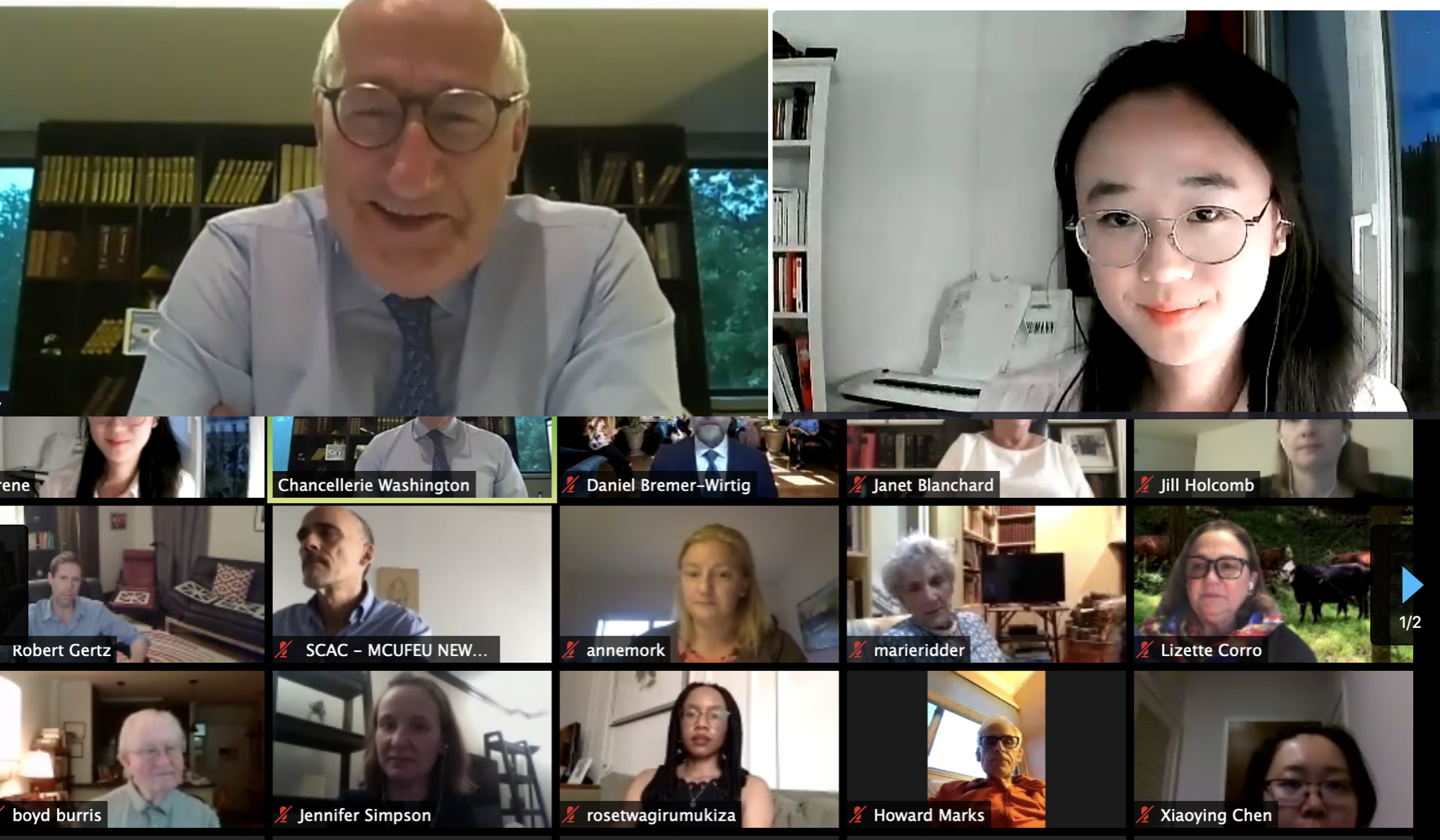 Although we may have not been able to gather in the Great Hall or visit the beautiful French Embassy for a conversation with the Ambassador, we are immensely grateful to Ambassador Étienne for his willingness to speak with the resident scholars, alumni, Board members, and friends of the House via an online platform. The conversation was very vibrant, ranging from discussing reasons that impel us to foster international exchange, to imagining the future of international education post-COVID-19, and many other interesting topics. Ambassador Étienne's engaging remarks – in several languages! – encouraged many of our alumni, residents, Board members and friends to actively participate in the discussion and ask intriguing questions.
The conversation was wonderfully moderated by Irène Hu, an ISH alumna from France. Irène lived at the House from 2015 -2016 while a research assistant at the World Bank, and is currently a PhD candidate at the Paris School of Economics.  Irene is one of many alumni from France engaged in impressive academic pursuits.
We are very thankful to Ambassador Étienne, the Ambassador's colleagues at the Embassy of France, Irène, and to all our guests for joining us for this special opportunity to engage in such substantive dialogue.