As a greeter at this year's International Student House Global Leadership Awards Dinner (see, I was greeting guests with the 'shortened' version of the title!), I met every guest as they entered the Whittemore House in a flurry of handshakes, coats and warm smiles. I had been looking forward to the dinner since I arrived at the House and was excited to be the one to greet our guests at the door – this way I would be able to say I at least met every person attending.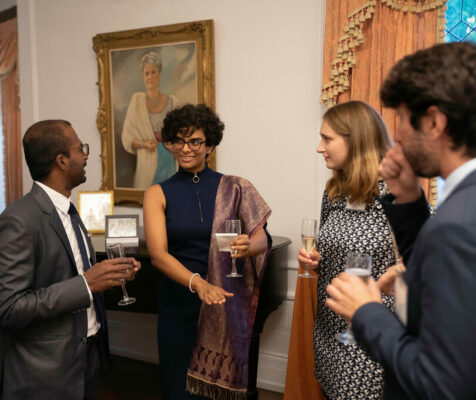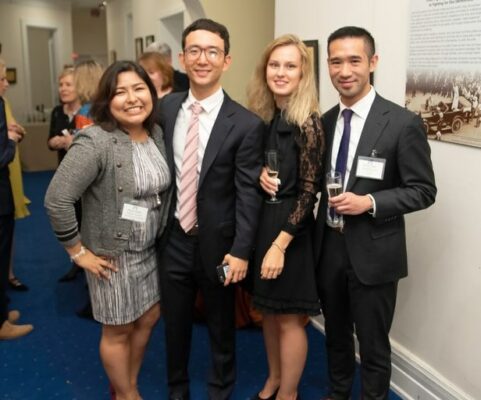 This was the 10th year of the dinner being hosted by ISH, and our first at the Whittemore House, in order to be able to accommodate the growing number of guests who wished to give to the House and meet the students. We had been assured that the guests were eager to meet us, and indeed they were. I received so many pleasant comments and encouragements from those who came through the door. A highlight included a lovely conversation with Congressman Mark Meadows, who jokingly said he had not seen me at the recent State Dinner at the White House honouring Australian Prime Minister Scott Morrison. I also found myself a little lost for words when I greeted a princess.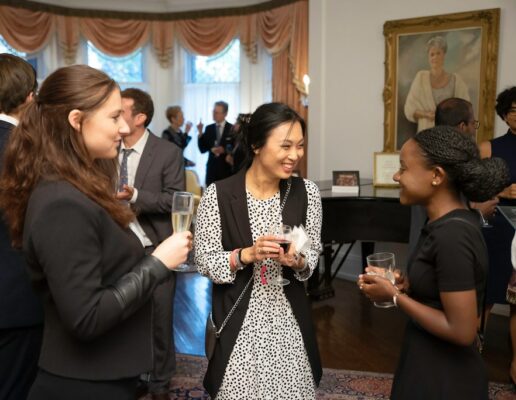 All too soon it was time for dinner, a delicious three course offering, interspersed with speeches. I was moved by the tone of the speeches by our honourees, Congressmen Rick Larson and Mark Meadows. From opposing parties, they light-heartedly acknowledged their differences, and the general partisan mood in America. However, not only did they count each other as friends, they agreed there was something that they could always work in harmony on: students. Both had been introduced to International Student House through their spouses, and had become champions of the message of the house: inclusion, diversity and scholarship. They called it 'soft diplomacy': if students from countries around the world could live under one roof, share meals and their lives, then those were lessons we could both share with America, and bring home with us.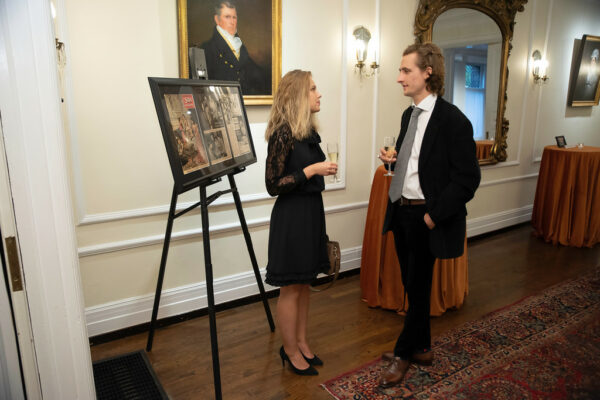 I was very, very proud to be an ISH resident in that moment. It reminded me that even something as simple as us all going about our days in harmony with one another should be celebrated. We students walked out at the end of the night with our heads held high, having all met a wide range of incredible and interesting people who had been eager to share their stories and wisdom with us.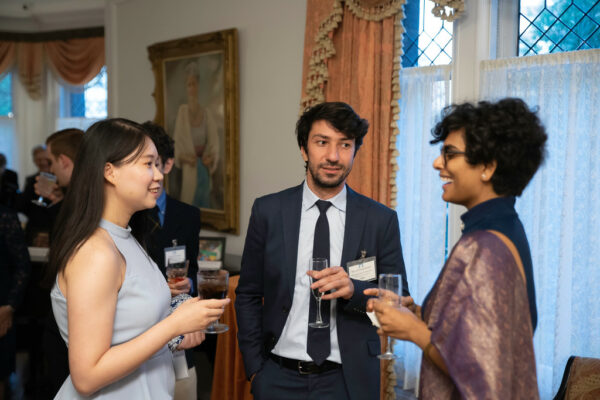 I hope I can one day return to the dinner as an alumna and share my stories with the next generation of ISH residents.