At ISH, you never do anything alone. Be it a ping-pong doubles match, a film screening in the library, an NBA match, or a weekend dinner plan to try a new cuisine, you will always find volunteers. Road trips (sometimes flights across the country) are no exception. ISH residents are always up for any kind of adventure. What makes these trips even more exciting, is planning and budgeting. All of a sudden you have Pythogras, Archimedes, Netwons, Lovelaces and Germains gallivanting around ISH. As students, interns, and early-career professionals, most residents aim for the 'explore more, pay less' goal. This time, six of us decided to explore Philadelphia.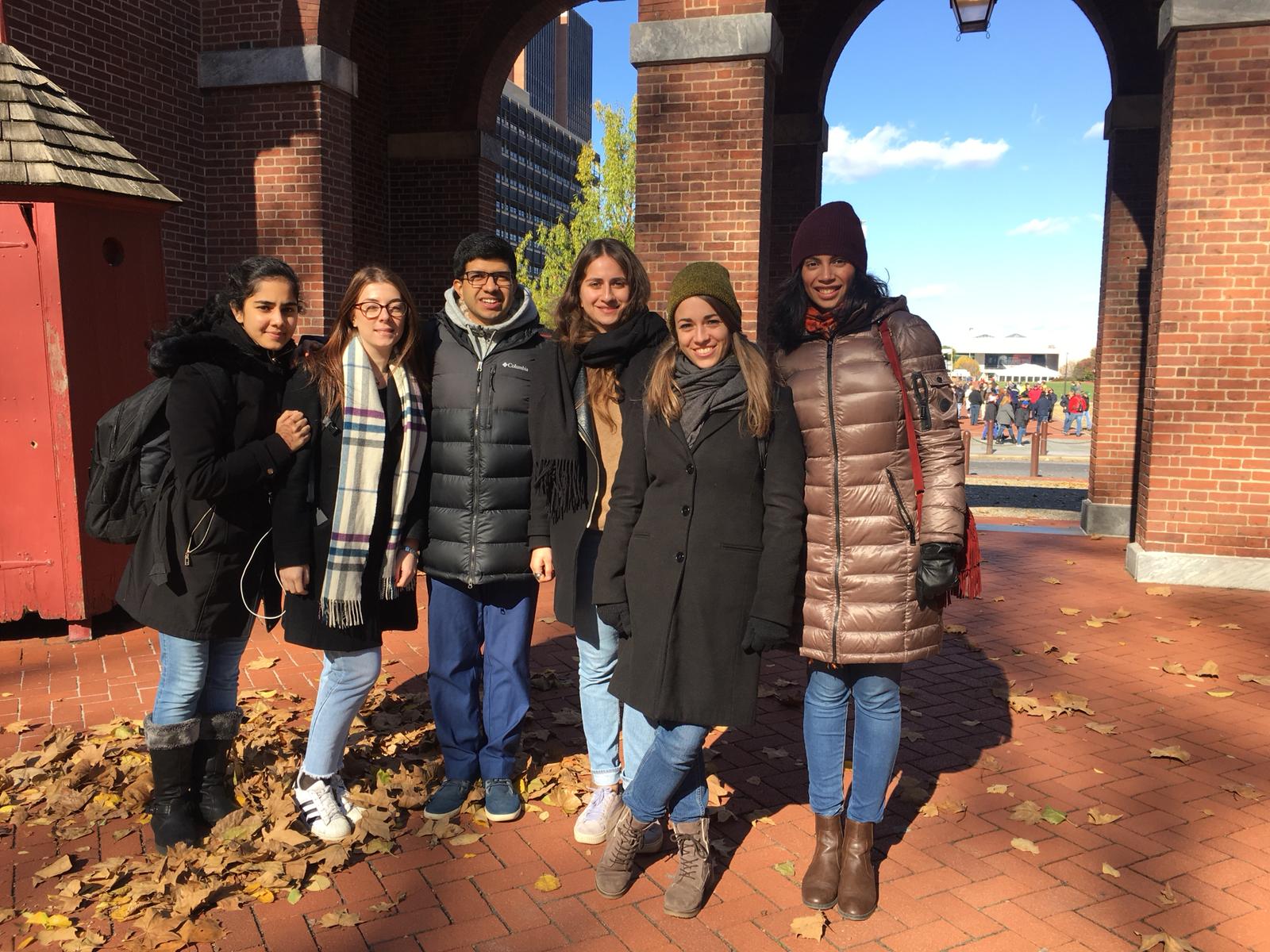 We logged onto our computers and found the cheapest AM bus tickets available. At 5 AM on an unusually cold November morning, we met in the ISH lobby. "I have dry fruits," said one of us and "I have a pair gloves, my beanie, scarf, and an extra pair of everything," laughed another. There began our day as tourists and explorers. Our bus driver entertained us during our three hour bus journey with his wisecracks. While demonstrating safety procedures and giving us emergency instructions he said, "If you see me sleeping behind the wheel, don't disturb me!" Another one that we remember laughing about was while we were getting off the bus at 30th street station, Philadelphia. He said," Don't forget to take your belongings. If you want them back, you will find them on E-bay tomorrow!"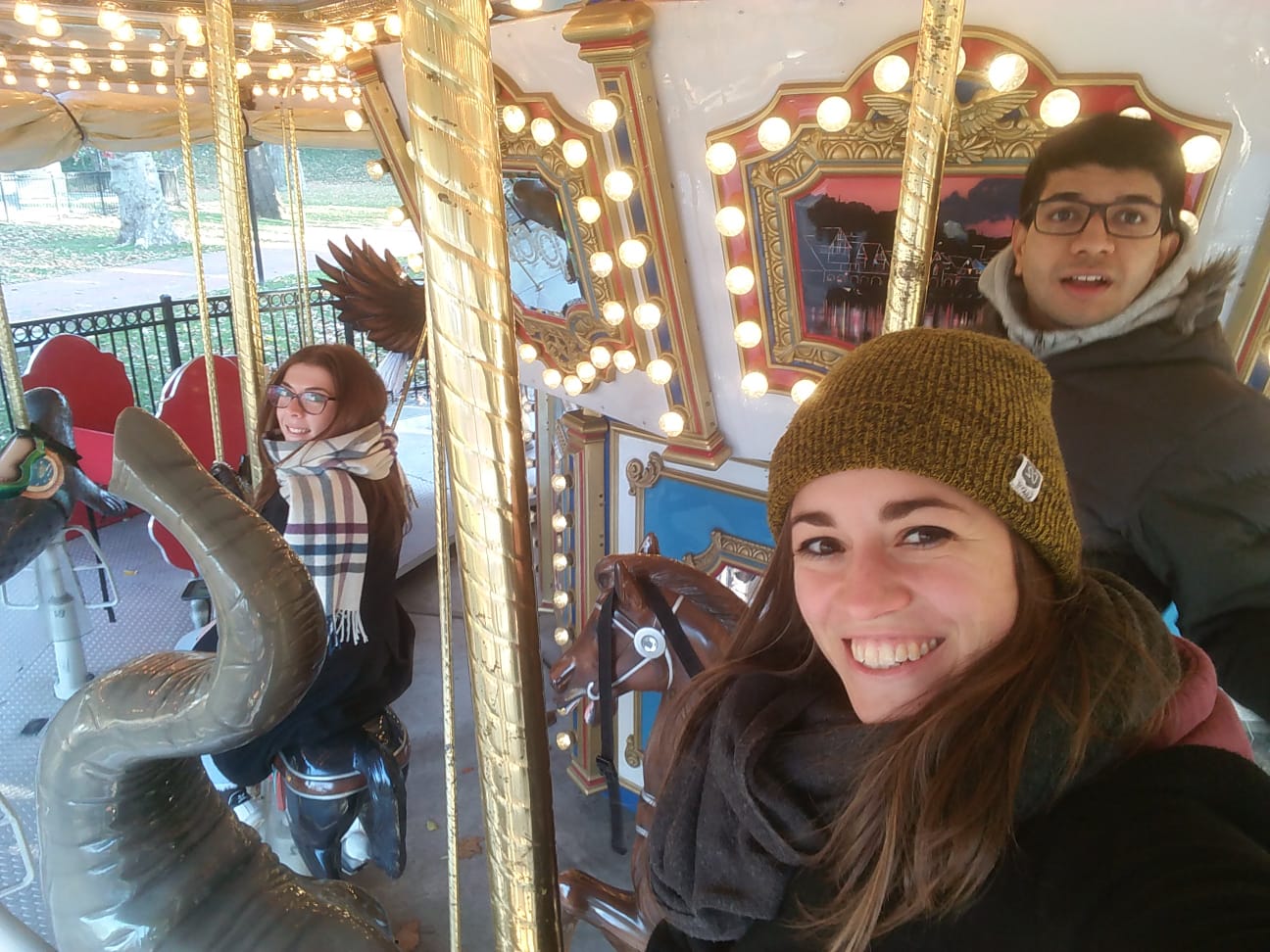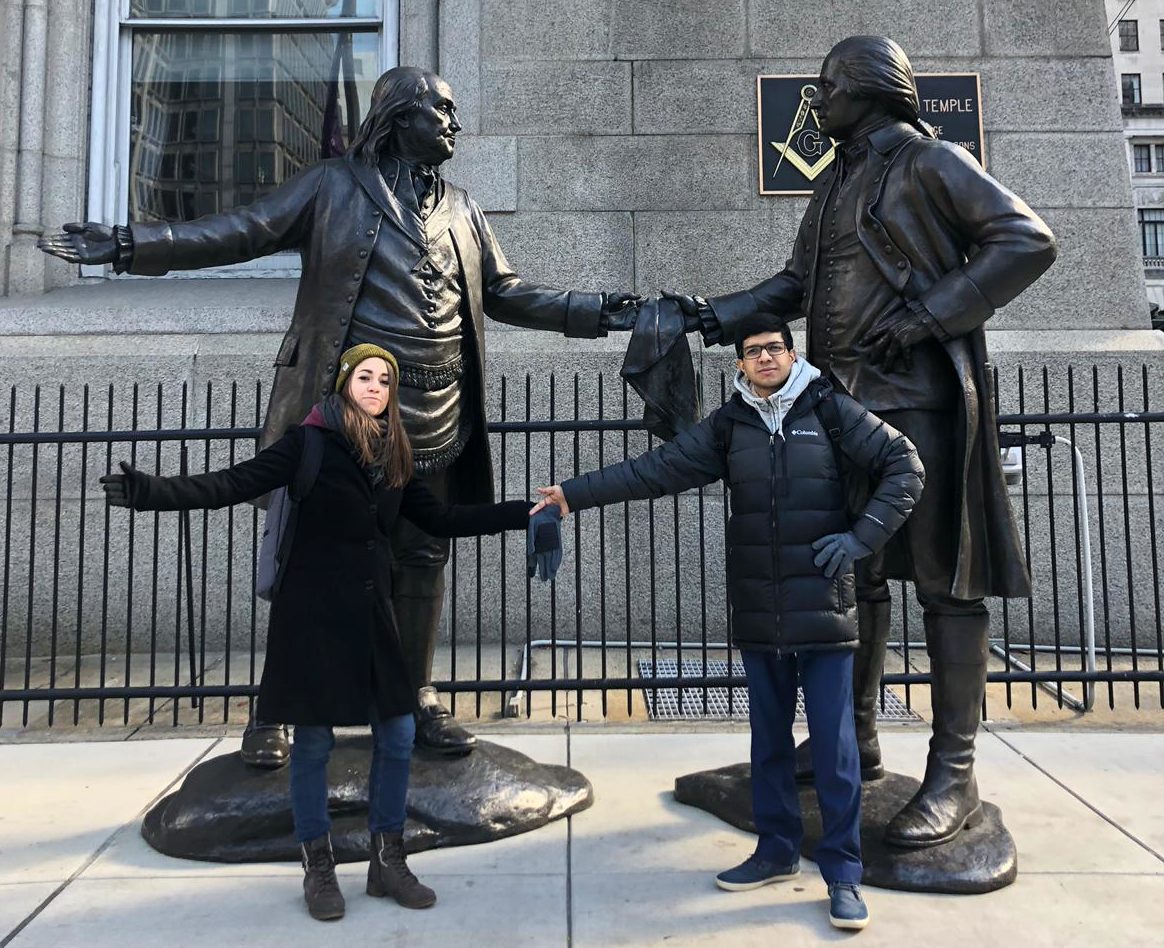 We started our day at a quaint little cafe in the heart of Philly. Warm sausage muffins, cups of hot chocolate, and we were ready for the day. As an avid traveler, I have always maintained that the best way to see a city, is by foot. And going back to my point about budgets, truth is, we had no budget for anything other than our limbs! We started at 30th street station, and soon we found ourselves in the centre of the city. Quite literally, Philadelphia's City Centre. Historic monuments and photo spots, we spent time reading guides and information stones. We visited all the major Philly sites – Reading Terminal Market, the old seat of the parliament, the famous Liberty bell, Independence Hall and the Benjamin Franklin bridge. We had our photo ops, and of course, how could we leave Philly without tasting the famous Philly cheesestake! Recommendation: We ate at Sonny's and everyone enjoyed their cheesecakes and fries.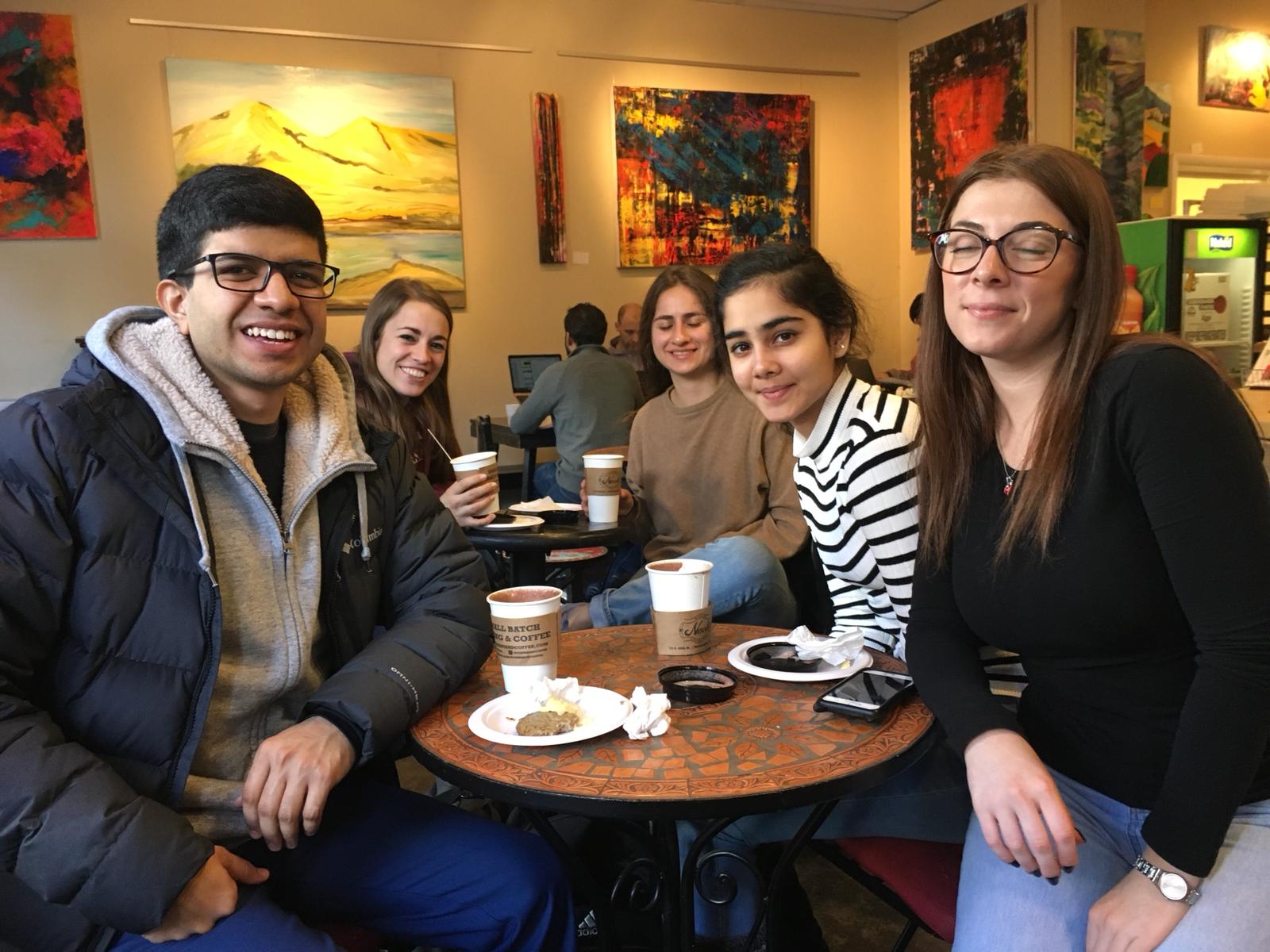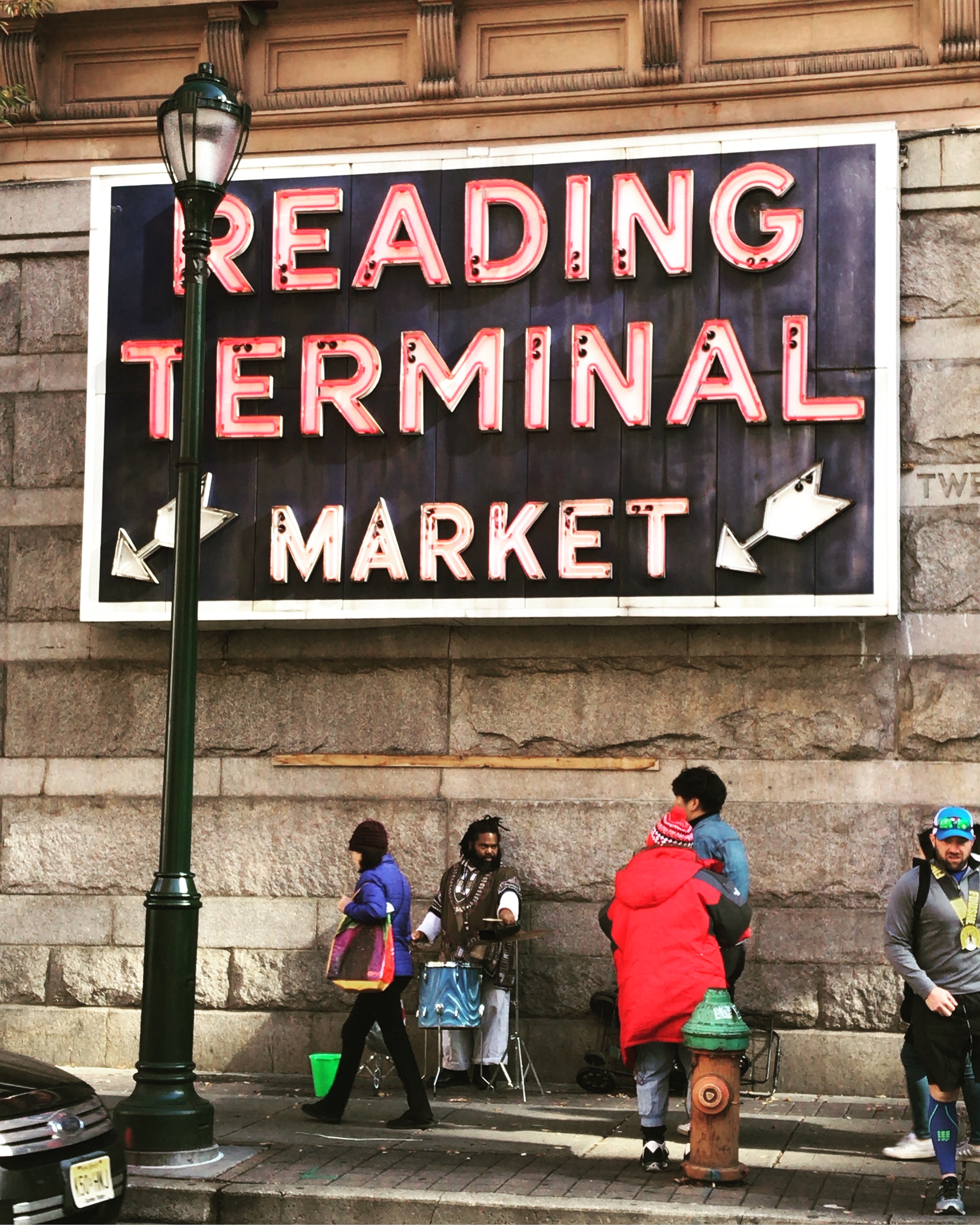 After a freezing day, donuts and hot coffees, we were back at the station to board our bus to D.C. We left with postcards from the station, souvenirs for friends and bags full of memories. Not only was it a great day of fun and adventure, it was also an enriching experience to travel with residents and friends from different countries/cultures. On this trip, we represented 4 different countries – Finland, Italy, Austria and India.
The moment we got back, we were already planning our next day trip. Maybe, Ocean City?