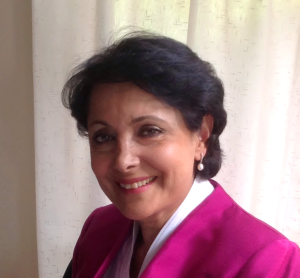 Over the past three years, Grace Tompkins has led International Student House of Washington DC (ISH-DC) through an exciting time of growth.
Early in her tenure, Grace, an educational specialist with broad international experience, recognized the value of building and maintaining a strong local, national and international community.  Under her leadership, ISH-DC has expanded relationships with foreign embassies and enhanced outreach to Members of Congress and other US government officials.   Embassies have expressed a strong interest in learning more about the opportunities we offer students from their countries.  Additionally, Members of Congress have hosted and spent time with our resident scholars.  As a result, we have created an even more diverse and global community of resident scholars at the House.  And our residents have benefited from dynamic programming featuring foreign Ambassadors and senior diplomats.
We have also reached out to local service agencies encouraging resident scholars to participate in outreach and volunteer activities.  This initiative instills a sense of volunteerism and social responsibility, and is especially important given that many of our residents come from countries where these concepts are unfamiliar to their cultures.
We have built relationships with a number of organizations, in particular Global Ties and Young Professionals in Foreign Policy (YPFP).  Partnering with these organizations by holding joint programs and events has broadened resident scholars' networks and introduced them to practitioners in their respective fields.  It has also allowed us to maximize financial resources.
Securing financial support to ensure the House's continued viability has been a focus of Grace's term.  The Annual Global Leadership Awards Dinner, our premier fundraising event, doubled in size and revenue.  The event now attracts Members of Congress, foreign Ambassadors, corporate sponsors, and members of the business and philanthropic communities.  Last October's Awards Dinner was very successful and attended by nine foreign Ambassadors and 13 senior diplomats representing 19 countries.  In 2014, we were pleased to welcome Vice President Joe Biden and Dr. Jill Biden as ISH-DC special guests.
Under Grace's direction, we revitalized the historic Henri Meserve House, undertaking a number of building improvement projects including completely refurbishing the Garden and installing heating and air conditioning in the "Great Hall", enabling residents to enjoy this exceptional facility year round.  We also made the House more comfortable for resident scholars, refurbishing resident rooms and upgrading our Wi-Fi system.  A number of less noticeable facilities improvements, including installing new windows and replacing the roof of Marpat Hall also were made.
Through her efforts to help establish a residential scholarship program, Grace has been committed to enhancing the ISH-DC experience for resident scholars and to ensuring that students who would normally be unable to afford to study and live in Washington, DC have the opportunity to reside at ISH-DC and participate in our programs. This includes working with local universities to identify and provide students who have academic scholarships with ISH-DC supported residential scholarships.
Grace has left an indelible mark upon International Student House.  The Board of Directors, resident scholars, and staff thank her for her leadership, vision, and drive over the past three years and look forward to her continued involvement with International Student House.