International Student House of Washington, DC (ISH-DC) resident scholars from Russia, Rwanda, the United States, Taiwan, and India, took part in a weekend long Model G20 Summit where they represented the World Trade Organization (WTO). The Model Summit took place at American University's School of International Service and was developed by the Initiatives Executive Director, Ambassador Cecilia Nahón, former Argentine Ambassador to the United States and four-time Sherpa (i.e. Head of Delegation) to the G20.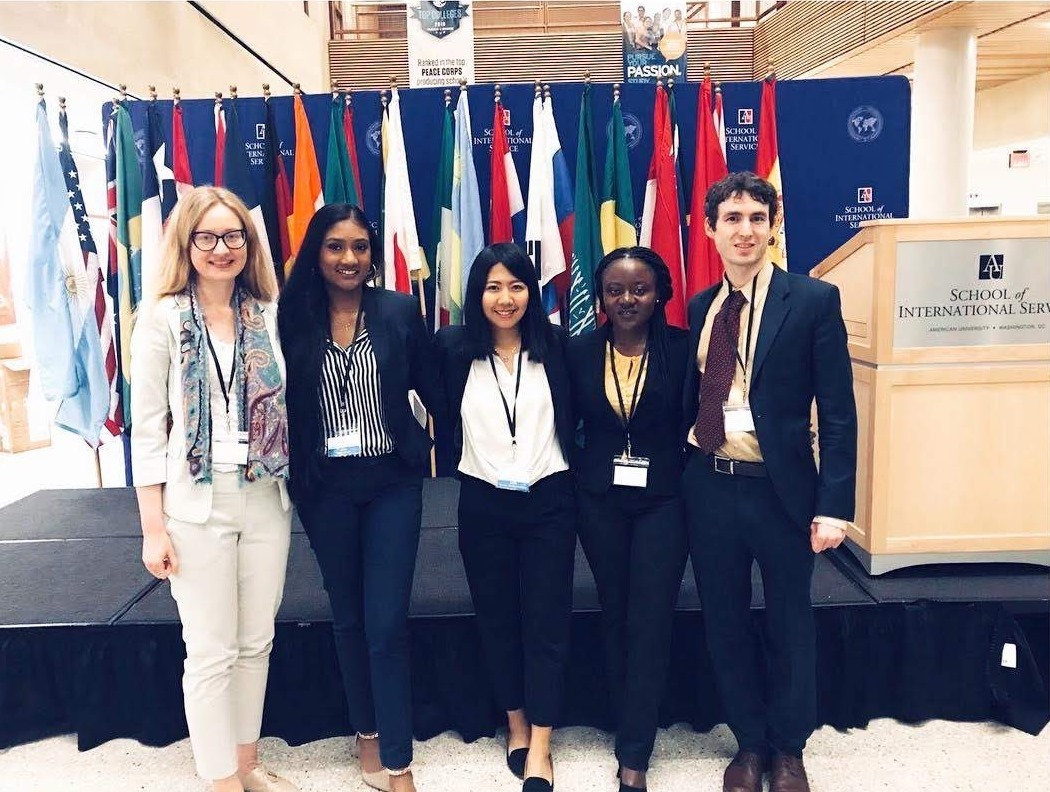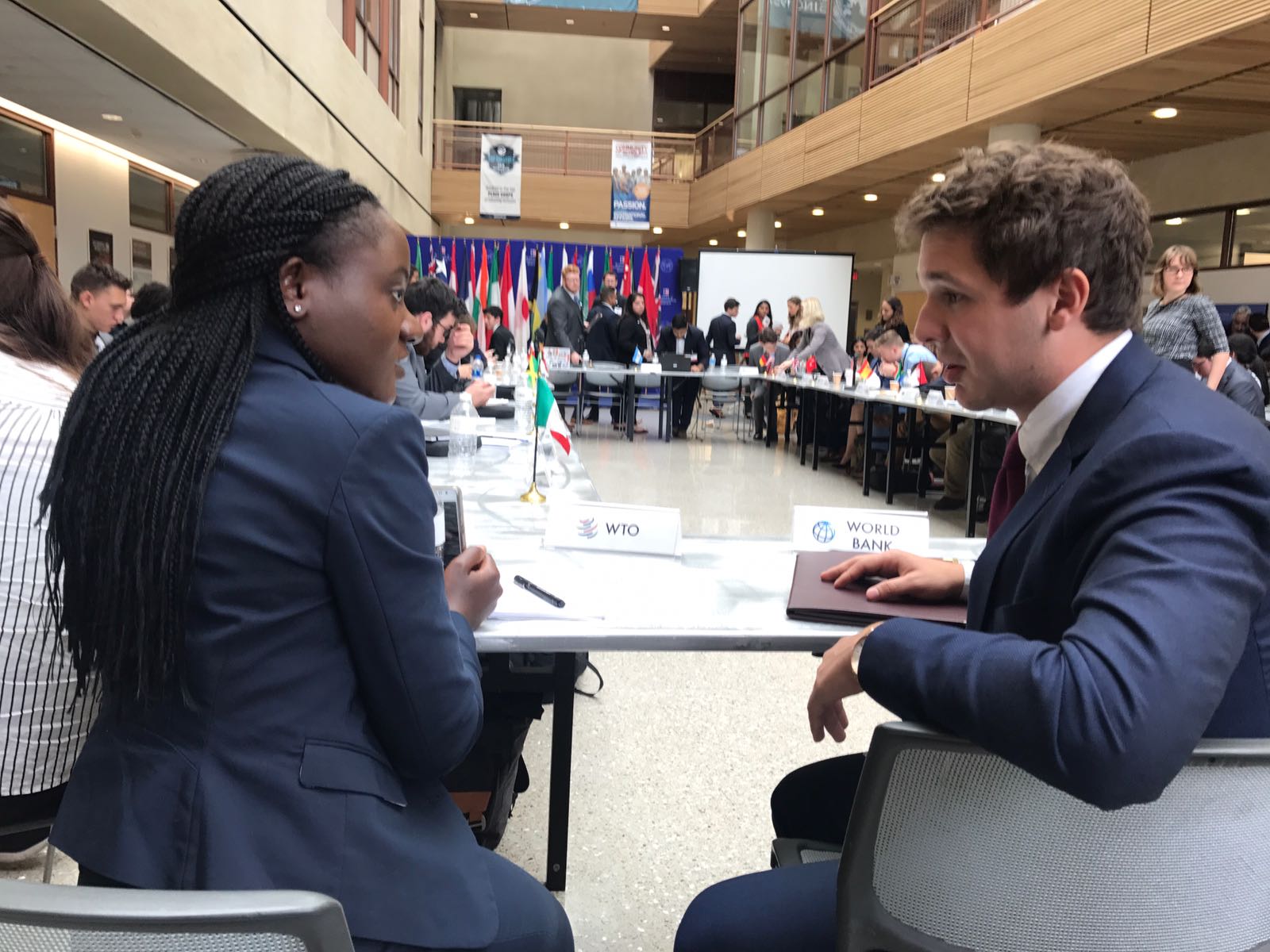 The weekend was filled with formal sessions as "delegations" negotiated on behalf of their country, union, or organization, as well as informal opportunities to connect during morning coffee, lunch, and evening breaks.  ISH-DC participant Mitchell Blatt noted, "It was my first time to try such an event. I didn't really know what to expect the first day, but then I got really into it. I thought it was a long time at first, since it took up most of the weekend. But then I ended up wanting it to continue by the end. Keep negotiating."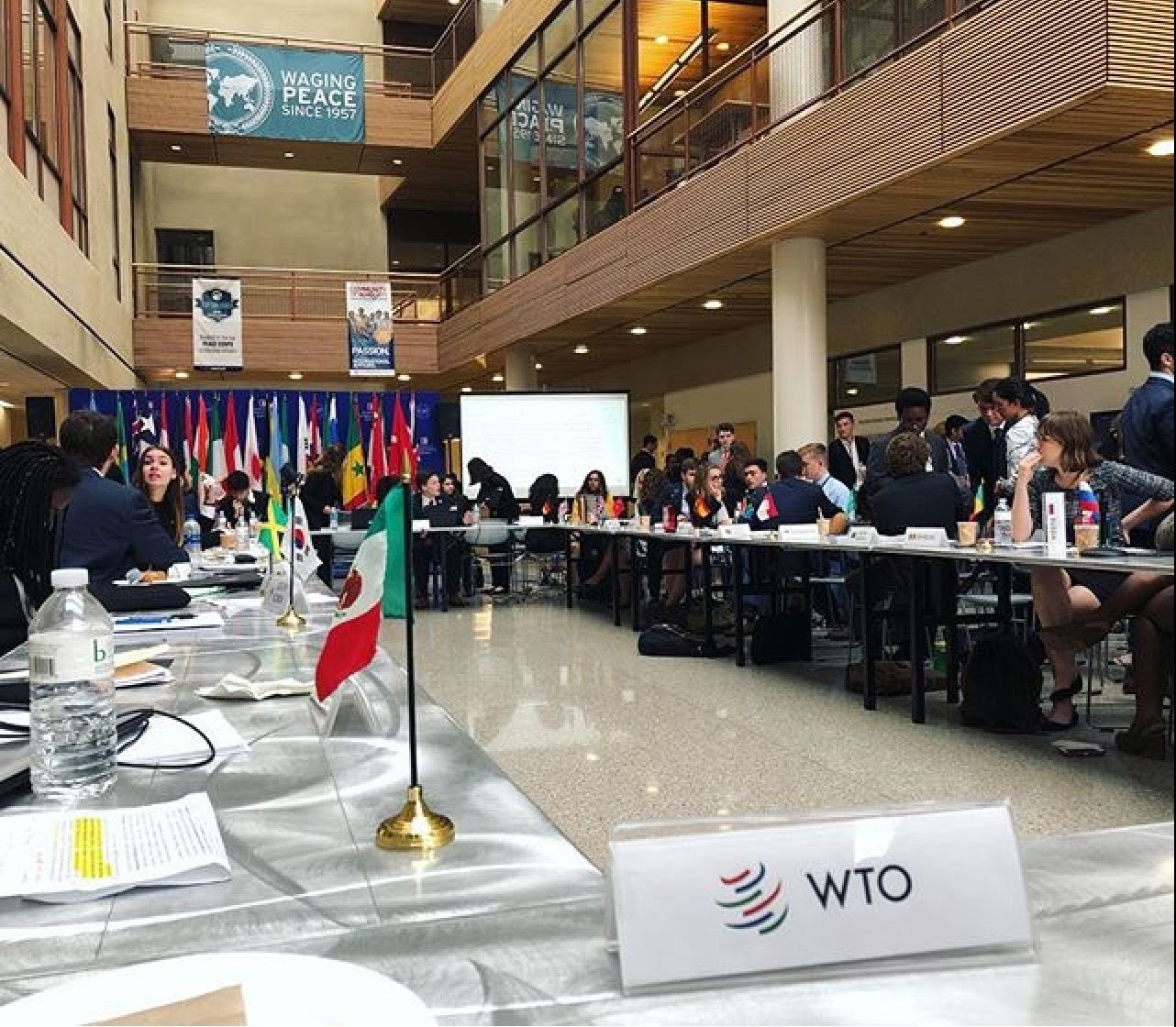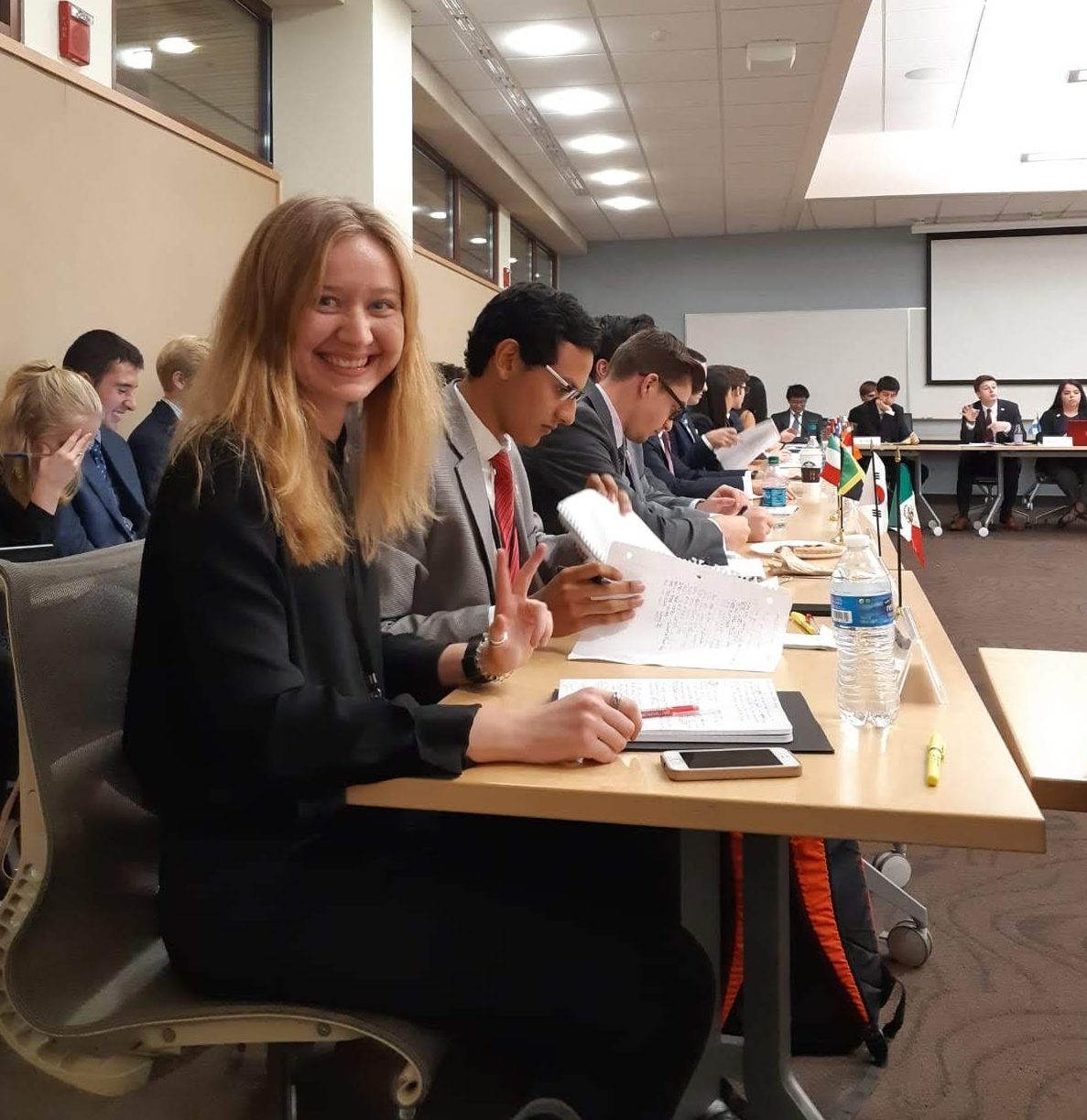 Argentina holds the G20 2018 Presidency, and Saturday, following a long day of negotiations, the Argentine Embassy hosted a wonderful evening of food and salsa for the student delegates.  Although the evening was somewhat of a diversion from the negotiating table, it still presented an excellent opportunity to connect over policies issues with fellow participants.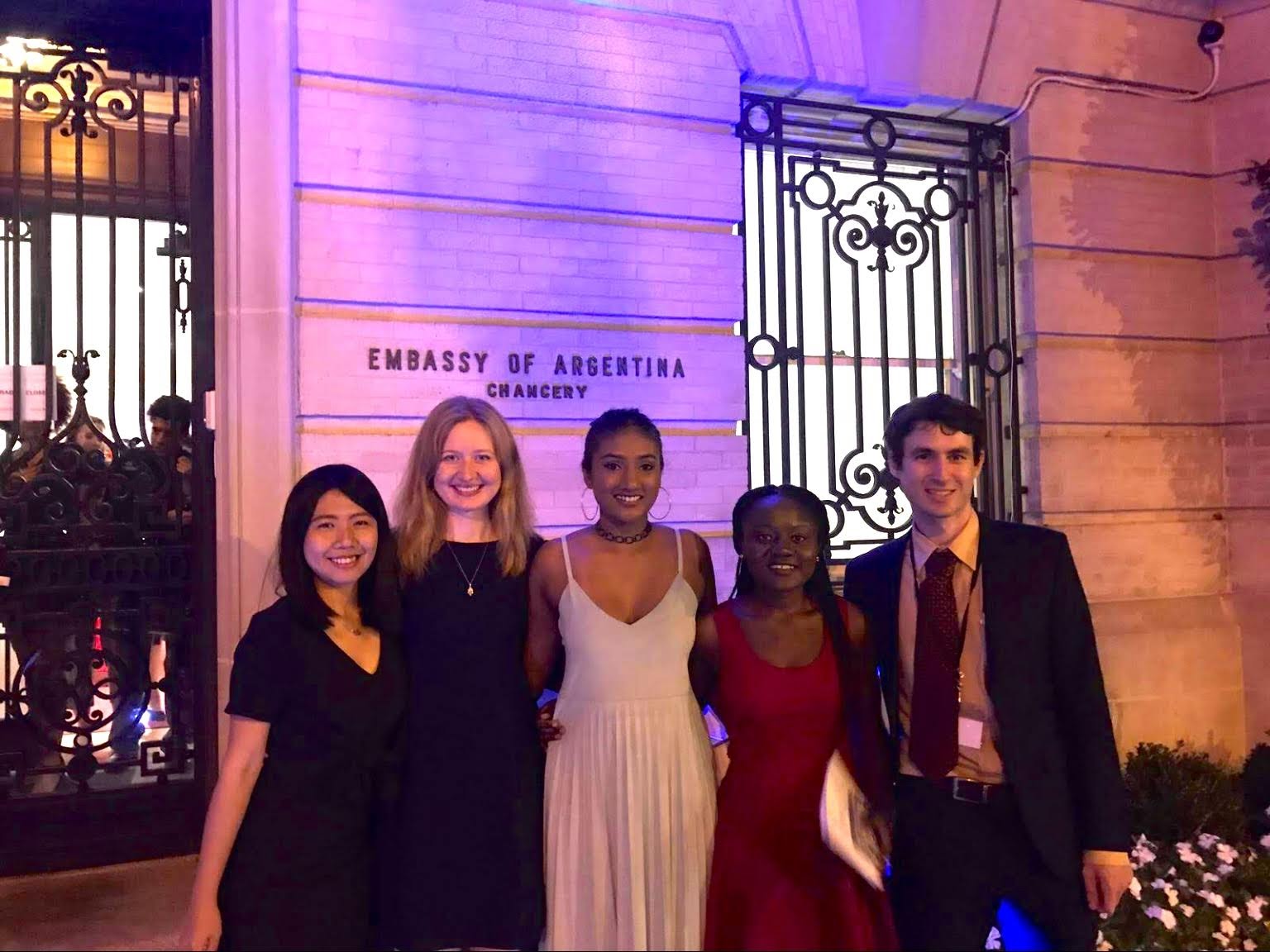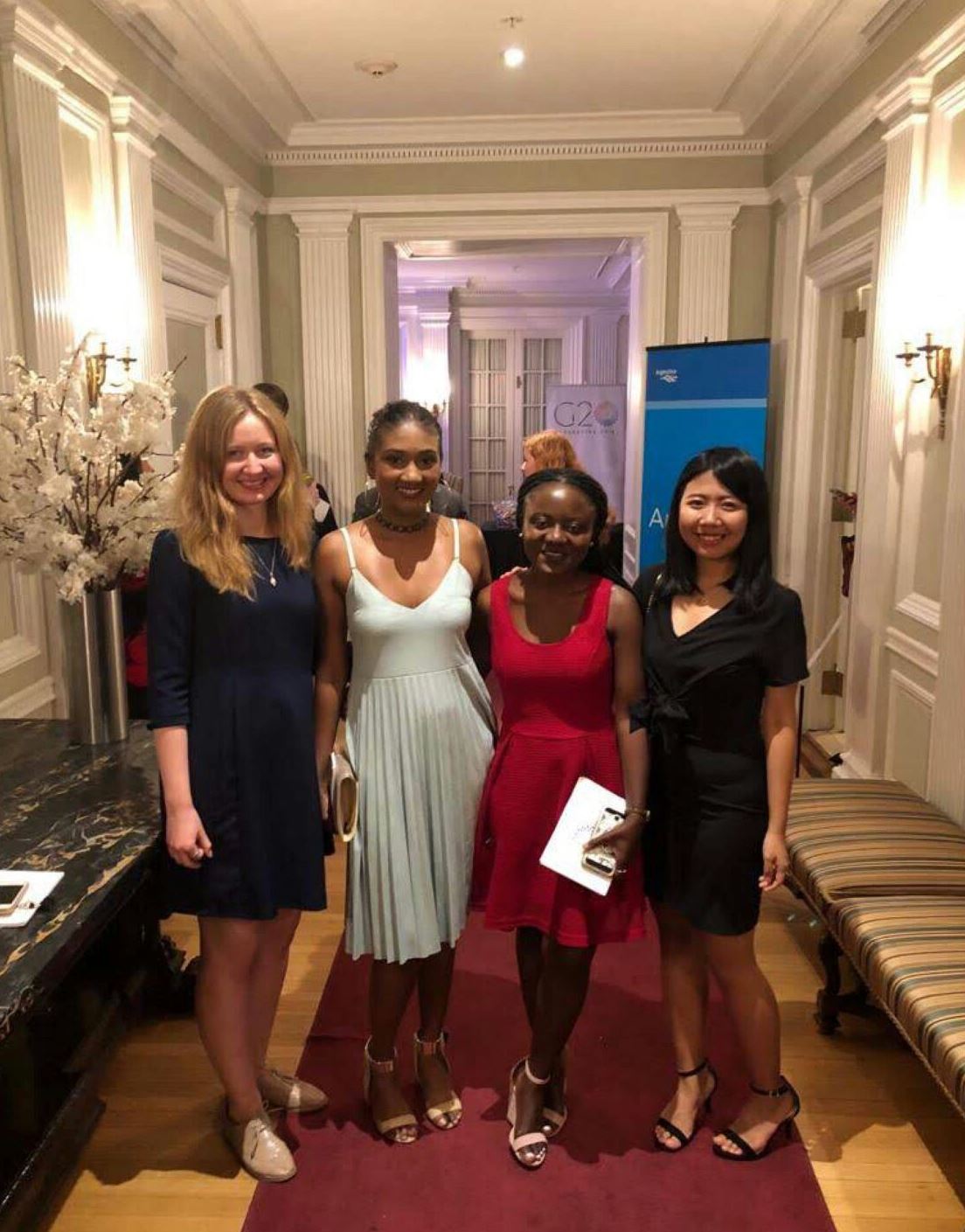 Thank you to the phenomenal coordinators of the Model G20 Summit at AU, and to our fantastic International Student House representatives!