ELLA BURLING HALL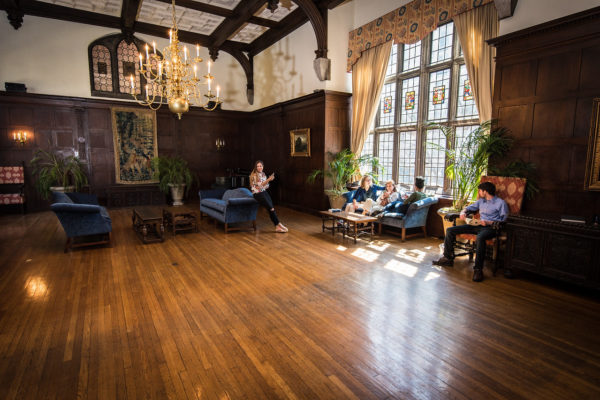 This magnificent 27 by 47 foot drawing room is still furnished with the museum quality Elizabethan and European antiques that remain from when it was a private home. The furnishings are used as focal points for receptions and catering to provide warmth, elegance and intimacy to your event.
The 15th century Elizabethan refectory table, other chests and antique tables along with servers can all be used to present food for your guests. There are cozy corners to sit and visit and enough space to dance or just relax and network with your friends.

Because it was designed as a family drawing room, Ella Burling Hall alone can be an intimate setting for a few people or comfortably accommodate 80 guests.
Up to 30 can sit informally around the fireplace.
Just as easily, the Hall can accommodate a large reception while retaining the charm and intimacy of the room.
A Yamaha "Conservatory" model piano is available for musical events or when live music is called for.
The Hall can also be arranged to host workshops, seminars, concerts and lectures. Ella Burling Hall (EBH) enhances meetings, workshops and conferences by providing a beautiful as well as comfortable and functional workspace.
Conference tables can be arranged to fit your needs.
Seating can be in arranged in theater or conference style or more informally using a mixture of our drawing room furniture with other seating.
The sound system, including microphone setup, is ready to be connected to your computer or projector.
There is a large 8´w x 5´h projector screen as well as a small one.
There are wireless and Ethernet connections in the Hall.
We can accommodate sit down dinners of up to 60 guests, standing receptions of up to 80 guests. ISH does not rent space on Sundays.
GARDEN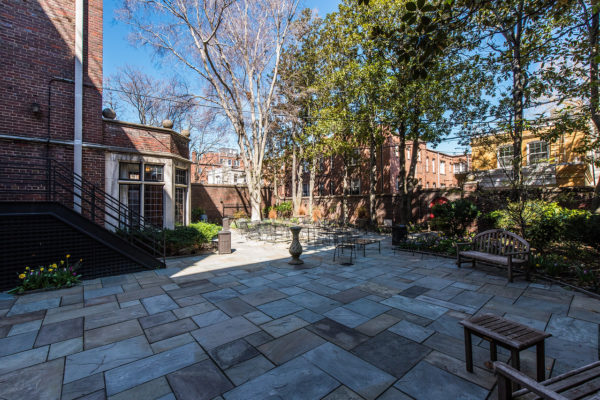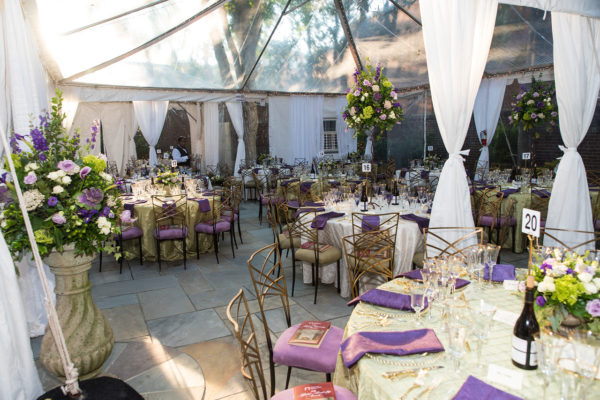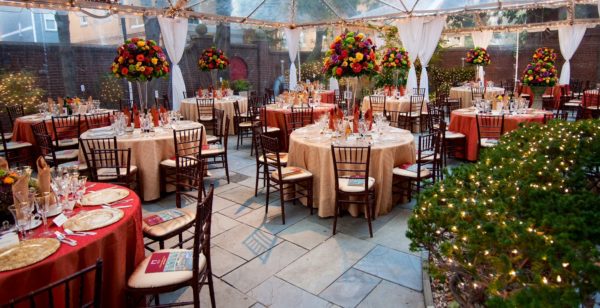 Enter our garden through the art glass doors of our reception area and you will be surrounded by large magnolia trees and a garden that provides a respite from urban life. The garden can be rented alone for receptions and ceremonies or used in conjunction with Ella Burling Hall.