International Student House of Washington, DC
offers a number of unique advantages to
graduate students | interns | visiting scholars | young professionals
ACCESS THE RESIDENT APPLICATION HERE
We have availability for the summer and for the fall semester and flexible month-to-month reservations.
Click here to view our availability.
NEW- Our scholarship application is live! Applications are due by midnight on April 30th. (We recommend using Firefox browser.)
You might run into an "unsafe link" message when clicking the scholarship link. We've double checked with our IT department and the link is safe.

ISH-DC's priority is the safety and health of our resident community. To lower the risk of transmission of COVID-19 for our residents and greater community, we are following guidance from the CDC and DC Health. Some examples: Community Residential Facilities, Apartments, Cooperatives, and Condominiums, and Hotels and Accommodations. Some key areas to note:
Meals: Meals at ISH-DC are all to-go/prepackaged and our dining room is modified to comply with DC's restaurant guidelines. Residents should observe social/physical distancing practices.
Room Assignments: Occupancy will be one resident per room for most rooms. Some of our larger rooms will be two residents per room. Residents share bathrooms that are regularly cleaned and sanitized by ISH-DC's housekeeping team.
Everyday Prevention Measures:
Immediately report any symptoms of COVID-19, including fever, cough, etc. to the Resident Manager(s) via email

Make an appointment to get tested promptly
Take appropriate actions in line with CDC guidelines if you test positive for COVID-19

Employees and residents should wear face coverings while in public areas of the house
Perform frequent hand hygiene (with soap and water or alcohol-based hand sanitizer)
Key times to perform hand hygiene include:

Before eating food
After using the toilet
Before and after putting on, touching, or removing cloth face coverings
After blowing your nose, coughing, or sneezing
A lot of fun, in a great place, with great people.
We offer below market room and board for graduate students, interns and visiting scholars.
Lower rates: $1,393.00* / Higher rates: $1,872.00* - the average double room priced at $1,789.00*
(All rates are per person)

*Includes a COVID-19 monthly surcharge ($50-$150/month) effective August 1, 2020.
Reduced resident capacity and increased services associated with COVID-19 health and safety measures make it necessary to institute this temporary monthly charge. It will remain in effect for the duration of the global pandemic in the interest of keeping ISH open while continuing to prioritize the health and safety of our residents.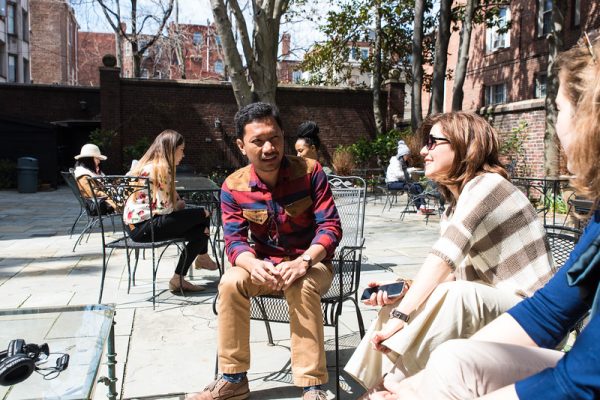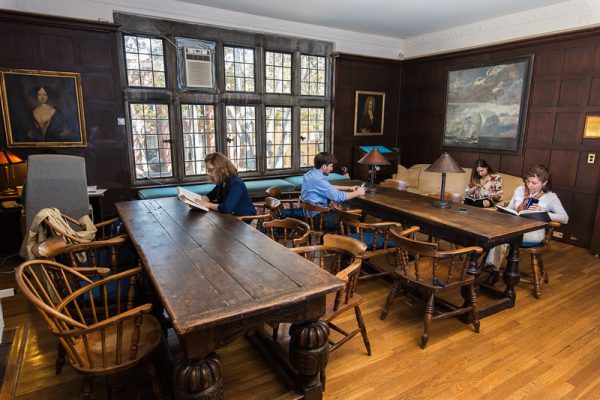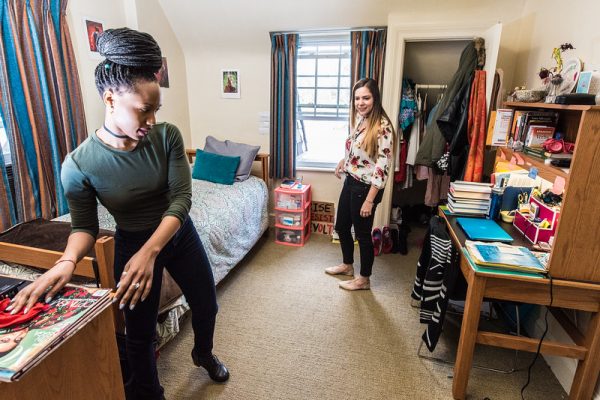 Benefits of living at ISH
Move-in date flexibility and month-to-month payments: The minimum stay at ISH is one month, so if you are in a short-term program, you do not need to worry about a year-long lease or a more expensive short-term option.
Meals included:
13 meals prepared by a chef (breakfast and dinner every day except just breakfast on Saturday) is included in your payments.


Room Credit Programs: Residents work at our front desk for room-credit (reduction in monthly invoice). This is an excellent opportunity for a number of residents interested in reducing their monthly expenses.
Internet, utilities, and laundry also included in the monthly payments. Furnished rooms with twin beds, desks, and either a closet or dresser.
Beautiful common spaces: A large garden area, shared study room, library, dining hall, and Great Hall.
Resident managers and deputy resident managers live on-site to support any needs that arise.

More than just a place to live while studying in the Nation's Capital
An exceptional network thanks to the efforts of our Board of Directors and alumni.
An incredible, diverse, highly ambitious, life-long community.
Not only advance your career opportunities, but your social ones as well.
You can have a morning coffee with an Italian, walk to the Metro with an American and enjoying dinner with a Peruvian.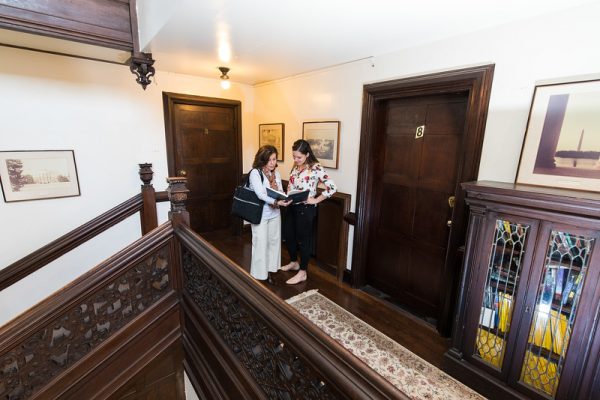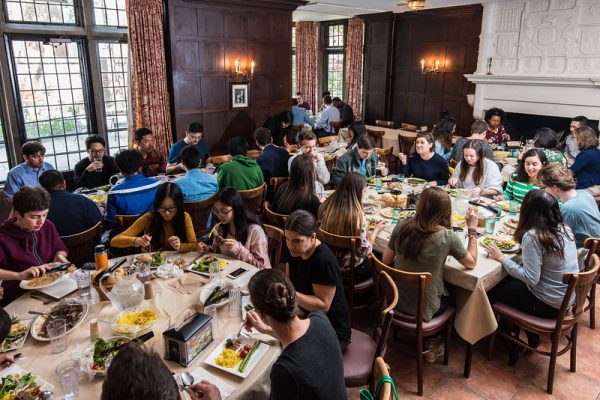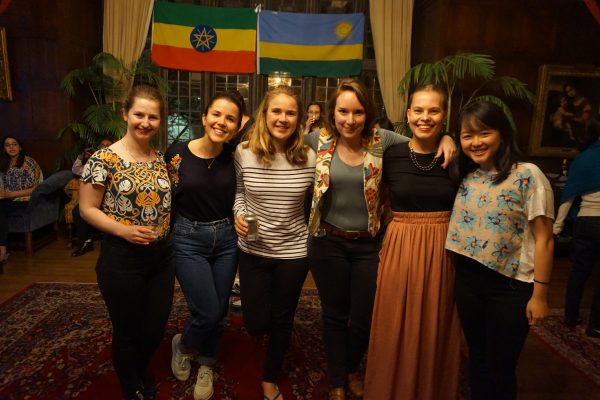 "After considering other housing options, I realize that living at the International Student House is the best fit for me, because of the chance to become a part of this special community." - ISH-DC Applicant