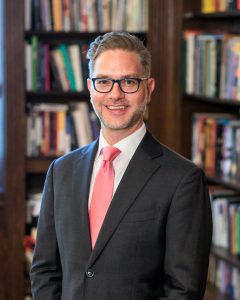 Executive Director
Daniel Bremer-Wirtig
Daniel stepped into his role as Executive Director at International Student House, Washington DC in March 2020. In his leadership at I-House DC, Daniel directs the professional staff, ensuring the House continually achieves its mission of offering an exceptional home for students, interns, and young professionals from around the world.
Before joining I-House DC, Daniel was the Director for External Affairs at Global Ties U.S., an international non-profit organization based in Washington, D.C., dedicated to promoting citizen diplomacy through international exchange. Prior to his tenure at Global Ties U.S., he functioned as the Associate Director of Government Relations at the National Council for Community & Education Partnerships and as the Director of Communications and Government Relations at Terracom Inc.
In addition to these positions, Daniel acquired valuable experience in various roles at The Washington Center for Internship and Academic Semesters and the State Youth Institute, Government of the State of Nuevo Leon.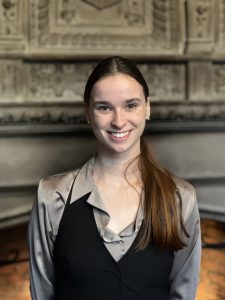 Special Assistant
Linda-Claire Arnett
Claire, currently serving as Special Assistant at International Student House, Washington DC, plays a crucial part in the organization's daily operations. As the primary contact for I-House DC, Claire works closely with Executive Director Daniel Bremer-Wirtig, ensuring the seamless execution of events and activities. Her responsibilities include assisting in project planning, development, and implementation, as well as leading all external events and fundraising efforts on behalf of I-House DC.
Claire's past experience reveals her dedication to public service and international relations. She obtained her degree from Oregon State University, focusing on International Relations and Asian Pacific studies. During her university years, Claire chaired the outreach and volunteer committee within her sorority. Upon completing her studies, she moved to Everett, Washington to support Congressman Rick Larsen's successful re-election campaign. As the southern region field manager, she supervised a team of 15 interns and directed the campaign's outreach initiatives.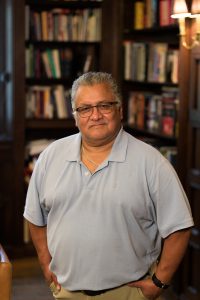 Senior Manager, Maintenance & Housekeeping
Jose Marroquin
Jose began his role as Maintenance Director at International Student House, Washington DC, over 25 years ago. Jose's in-depth expertise in facility systems, combined with his ability to work with residents from around the world, contributed significantly to I-House DC's ongoing mission of fostering global understanding through shared living experiences.
In his role at I-House DC, Jose demonstrates respect and professionalism in his interactions with colleagues. His extensive experience and knowledge make him an invaluable member of the team.
Prior to joining I-House DC, Jose moved to the United States from El Salvador in 1990. He gained valuable experience in the field while working with ABM Building and Maintenance Services before taking on his current role.