After a couple of months I am happy to say that I am doing much better in Law school then I thought I would. The first weeks were very stressful since the way of teaching students is different than back home, as well as the amount of readings and class participation. I have been sending several emails to the professor to talk about my concerns and I must say that I am doing great at the moment. Professors have been very considerate with helping me to get back on track and it really is just a matter of time to get used to this new system. Time flies by, the midterms are over and I am preparing for my finals, which will start in four weeks. I would like to encourage you that whenever you have this feeling of failing, just don't give up and be patience. Time is really the cure in this case.
I have to say that I miss my intern life in the House a lot, since now, as a student, there is less time for trips, but with planning things out, there is still lots of time to go out and have fun. Speaking of fun – Halloween, one of my favorite holidays in the US, was epic once again. Every year I keep being amazed of how people can be really creative with their costumes. For those who don't know what Halloween actually is, it is an event where everyone dresses up as something popular on TV, books or movies. Also parents go along with their children to doors to get candy where they say the famous phrase "Trick or treat!"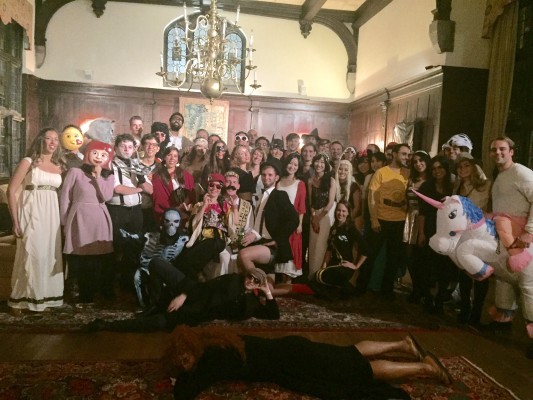 This year I went for a costume out the Disney collection. I was dressed up as Aladdin and even had a Jasmine! The only thing missing was our flying carpet. It was crazy full on the streets with literally everyone dressed as something. The Power Rangers, Minions, Darth Father, Spiderman, Batman, Catwomen, Jack Sparrow; name it and I can assure you that they were there. We don't celebrate Halloween as crazy as in the US back home. We do have Carnaval in the Netherlands where we have a Halloween-look-a-like dress event.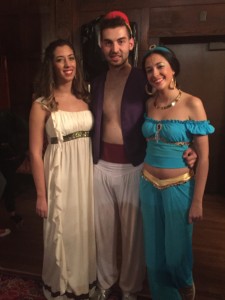 This year I have also been experiencing to have friends outside the house, but I must say it is like ISH itself. My classmates are all around the world and it keeps surprising me how the connection of such a big international group becomes one. Surrounded by this international network keeps me happy and makes me think of one of the important goals I have. See the world from a different perspective, as in green and blue, instead of borders or flags. We really are one.