My time in Washington has come to an end, and so has my nine-month stay at ISH. I remember when I first walked through the doors of this House and feeling as though I had entered into a historic building filled with secrets and stories.
As I reflect on my past year in the District, I would like to leave a few thoughts for future residents of ISH:
Get to know your house mates
 You will be sharing this building with over 90 students from all over the world, and from all walks of life. Get to know your house mates – you will learn from them and they will learn from you. Having built close relationships with several students at the house, I know much more than I have before about Rwanda, Bosnia-Herzegovina, Nigeria, Japan, the Netherlands, Sudan, South Sudan, and different cities in the United States. I have also made some friendships that I know will last for a long time.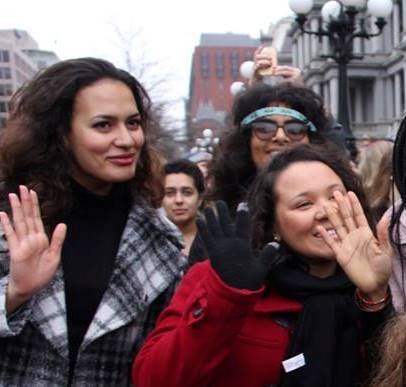 Attending a march in downtown Washington with fellow residents
Take advantage of what ISH has to offer
You will have ample opportunities to meet foreign dignitaries, attend cultural events, experience music performances, and engage in global discussions. Don't miss out! Over the past year, thanks to ISH, I met with current and retired diplomats who visited us several times at the house and engaged us in lively talks and dinners. I was privileged to hear the music of a talented young violinist at the Israeli embassy, and attend an incredible Mozart concert at the Kennedy Center. I was also lucky enough to have access to cultural tours, interview opportunities, and dialogue events at the house.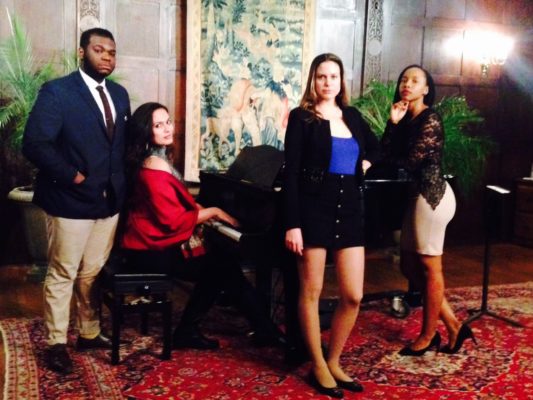 Posing in the Great Hall after a concert by the Russian Chamber Art Society
Immerse yourself in the unique offerings of Washington
As a resident of ISH, you will be living within walking distance of the world's foremost think tanks, the World Bank, the White House, and countless national and global institutions. There are weekly, if not daily, events that are held at these centers, and I urge you to take some time to add a few to your calendar. Even on a busy school or work day, it is worth checking out a discussion on topics that interest you – it will widen your perspective and leave you with thoughts to ponder.
And don't forget about the arts! You are also surrounded by world-class museums, exhibits, concerts, and art galleries. They are essential to the Washingtonian experience, and they make for a great socializing activity with your house mates and friends.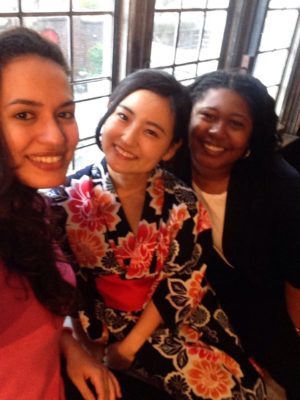 Roommates smiling for the camera
When in doubt, take a breath, and focus on the present
 This city is filled with ambitious high-achieving professionals who work hard and have big dreams. While inspiring and motivating, this environment at times could be stress-inducing. I found that when the going got tough in grad school and my internship over the past year, a good walk and fresh air were immeasurably helpful in calming my nerves. Rock Creek Park, Georgetown Waterfront, and Lincoln Memorial were my personal zones of 'de-compression'. I also enjoyed exploring coffee shops and restaurants around town – this city is meant for gourmands!
Alas, this will be my last blog post as a resident of ISH. I am grateful beyond words to the staff of this house for making this a comfortable and special home for me. I will also miss my roommate, Spencer, immensely – as well as a number of lovely faces that I have grown accustomed to having breakfast and dinner with every day for the past nine months. Thank you, ISH, for being a wonderful home. I look forward to visiting next time I find myself in Washington, and I especially look forward to connecting with the friends I made in different parts of the world.