Nine am on a bright sunny Sunday morning saw a group of bleary eyed ISH residents bundle into a mini van filled with three cooler boxes full of sandwiches, drinks, and ice-cream.  Minh, an alumnus of ISH, and Katie, our Director of Outreach and Strategic Initiatives, took us to the Smithsonian National Zoo, where we met up with more ISH alumni and embarked on a hike through the Park.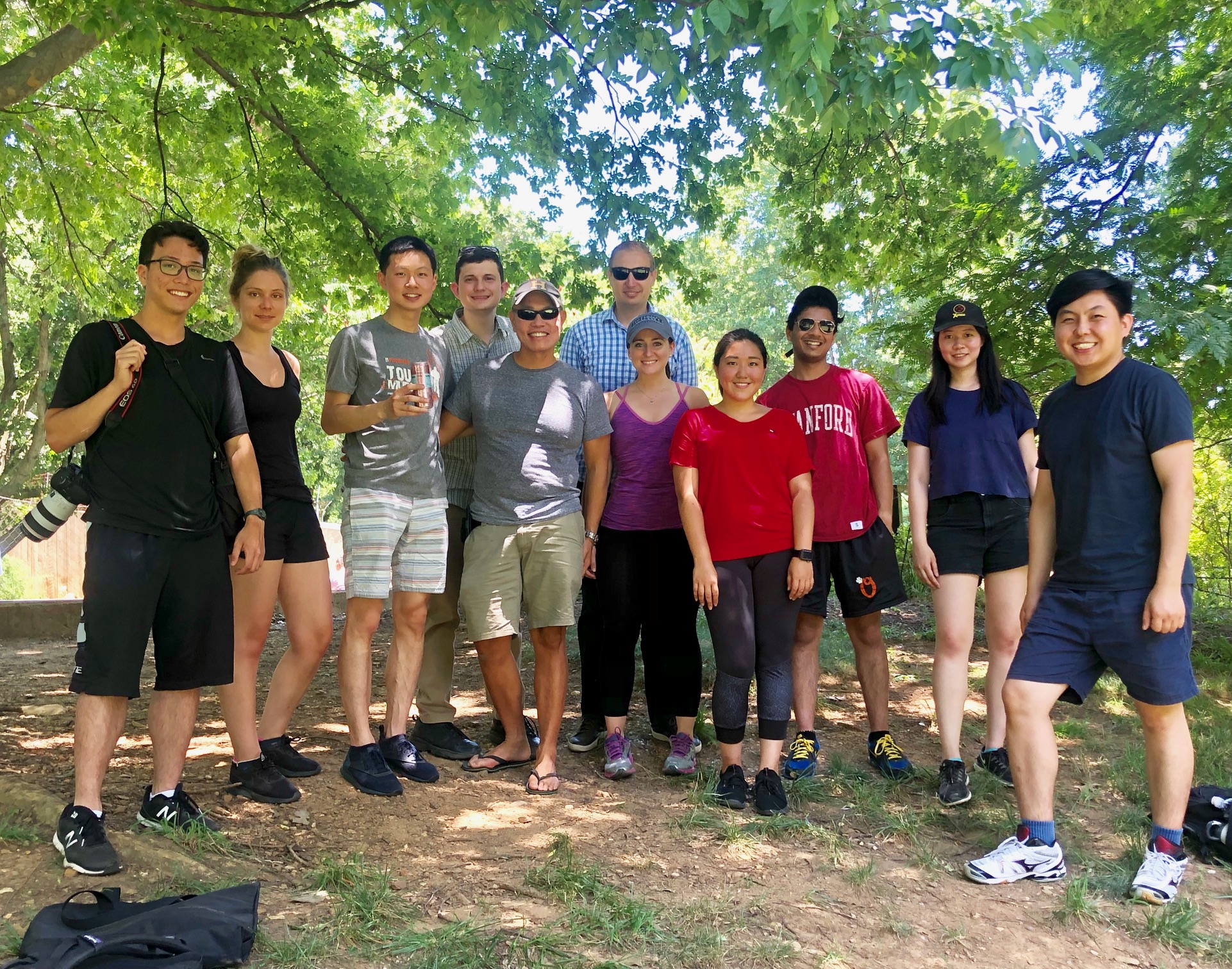 As we scrambled over some fairly hilly terrain and skirted along narrow riverside ledges, we discussed the best shows of Netflix, swapped ISH stories, and compared interests and occupations. The hike was followed by a picnic at the Smithsonian National Zoo, where we lounged on the grass and played some football. While talking to Minh, he said that he'd wanted to get the residents out of the House and give them an opportunity to meet ISH alumni and learn more about their fields and lives.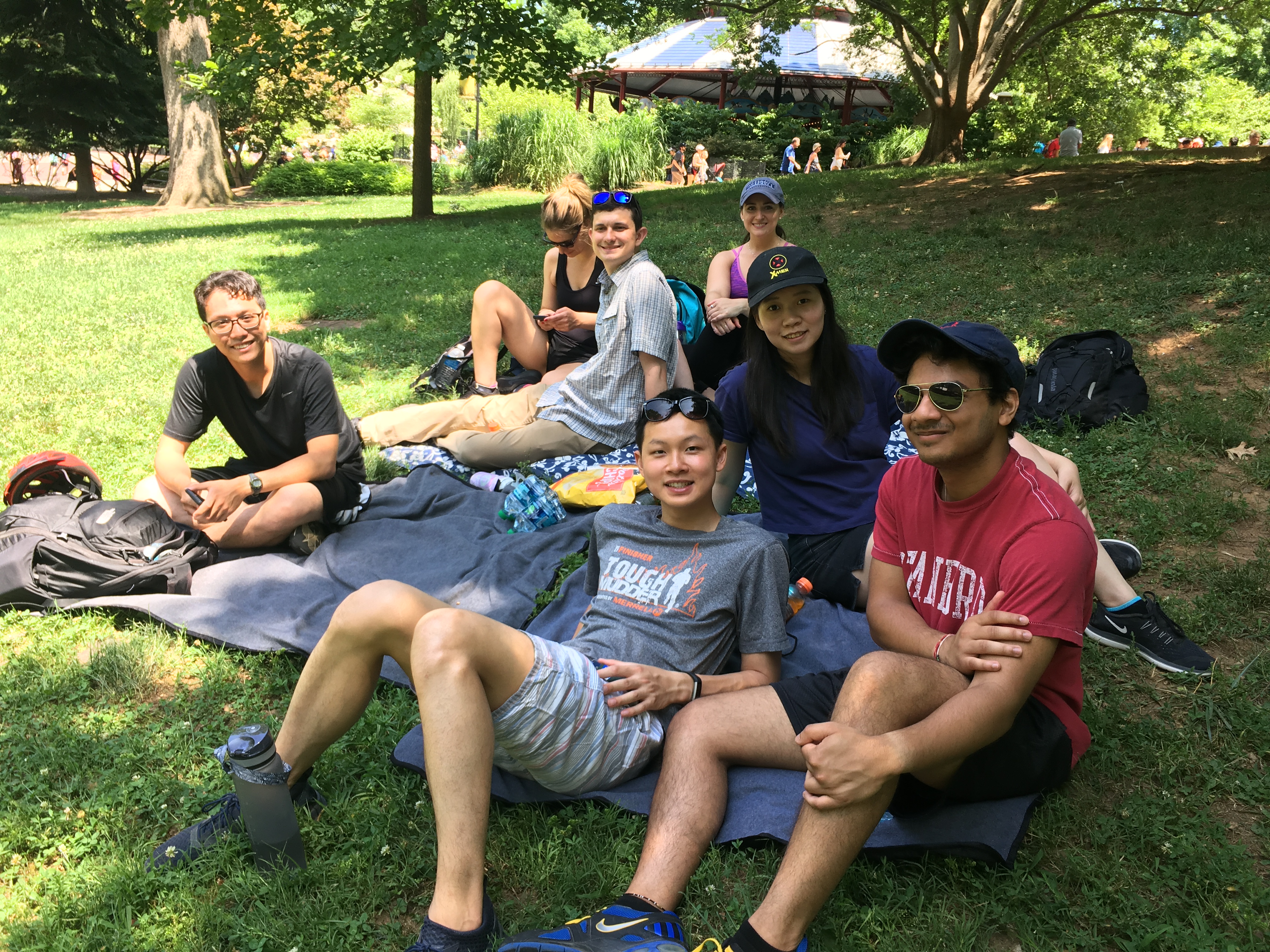 One of the stories to emerge was a verified story about how two roommates from different countries eventually became government representatives in their own countries, and after doing so brought their countries together in a trade agreement. "Some policy has definitely come out of ISH," another alumnus tells me as we walk.
All this has made me reflect on what it means to meet people at ISH, and more generally, in DC. This is also partly due to the fact that it is now summer, and summer in DC means two things: One, a sudden outburst of activity –  everyday there is a new event or talk or reception, and it is hard to keep track of all that is going on in this city; and two, an influx of young and bright summer interns. At ISH, this means that the resident WhatsApp chat is always buzzing with invitations to different networking receptions (on top of fun events). Watching the new interns meet people as they begin navigating DC has reminded me of my own first days, and the amount of networking outside of ISH I felt I had to engage in (but didn't) to find my place.
Networking in DC is a fact of life, but instead of clammy dread and an awkward competition to find the most things to say about the weather, I have found that it can mean something much less utilitarian. "It is about being interested in a person, finding a genuine connection with them," as one of the new interns in my office tells me over lunch.
I have never thought of making friends at ISH as networking.  Friends at ISH often share such deep emotional connections, that to term what we have as networking seems almost demeaning. But I suppose networking, as recast above, has more in common with our friendships than I thought. Because both concepts, at their most basic, are about making that true connection with someone else, about being curious about their lives and thoughts. Thinking about it this way has made thinking about networking easier for me.
And on the subject of strong friendships at ISH: Today I moved out of ISH for the first time since I moved in. When I return in two months, most of my close friends in ISH will no longer reside at ISH. (Some, like my friend Tebogo, have already left for their home country permanently to do great things.) The past week has instead been a whirlwind of trying to make the most of our time together. This has included ping-pong matches, jam sessions, foosball and pool competitions, a lot of Pictionary, visiting an arcade-style bar, Safeway trips, kayaking outings, and staying up very, very late. Getting into the Uber for the airport and waving goodbye to a couple of them was surprisingly hard.
All this to say, I have come to the following conclusion. Whether you believe in networking or not, whether you even like meeting new people or not, life is a heck of a lot easier with good friends by your side.