One of the benefits of being an ISH resident is the opportunities to attend cultural events, including concerts, musicals and art shows, thanks to the connections of our ISH community.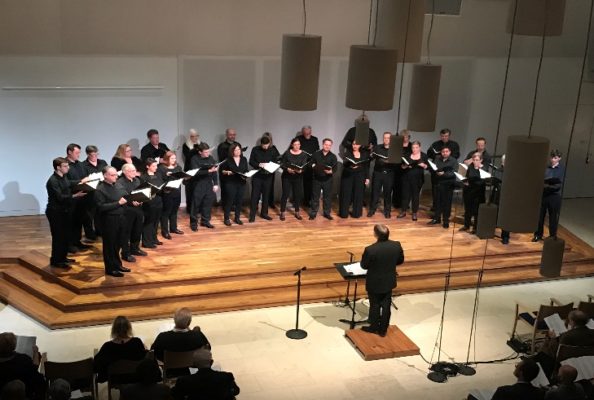 Picture taken at concert "In the Land of Northern Lights"
In November, ISH offered tickets to several amazing concerts at The Choral Arts Society of Washington, as well as a concert at the Mexico Cultural Institute just up the street from the House, thanks to the Embassy Series. I was lucky to attend the concert "In the Land of Northern Lights"  together with other ISH residents. Soon the magic began as Artistic Director Scott Tucker and the Choral Arts Chamber Singers took us for a musical tour of Finland, Norway, and Sweden. This a cappella concert featured Finnish folksongs as well as music by Sibelius, Rautavaara, Gjeilo, Sandström, and more. For most of us, it was a first to attend a choral concert and we were amazed by the stunning team collaboration and top-notched choral skills.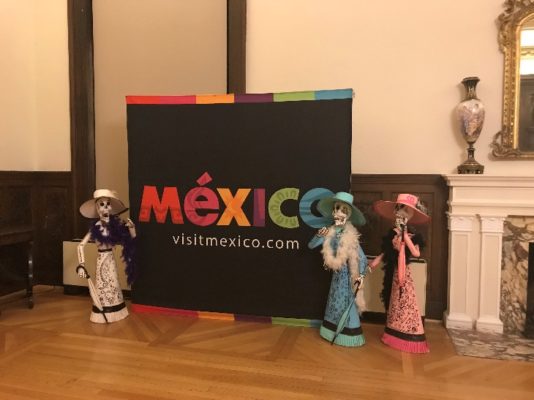 Picture taken at Embassy Series, Mexico Cultural Institute
Another unforgettable art experience was the Embassy Series concert "Paisajes Sonoros" at the Mexican Cultural Institute. The Embassy Series is a wonderful member of our ISH community.  The concert was held at Mexican Cultural Institute, the former residence of the Ambassador of Mexico to the United States, with beautiful murals and decorations. We had a chance to meet with a famous Mexican artist and enjoyed a musical interpretation of the Mexican sceneries throughout time and space. The artist used western musical instruments to present Mexico traditional music, such as the music used for prehispanic rituals, the music from the Mexican rural area, and the warmth of the Mexican people.
As I used to live and study Anthropology in Mexico, I was able to connect with the music and the story behind it and I was very impressed by the idea of combining prehispanic culture with western music. There was a reception after the performance, and I had a chance to talk one-on-one with the musician, where my Spanish came in hand, which helped quickly establish a base for conversation. Throughout the conversation, I learned more about the story behind the music, what message the music tried to convey. At that moment, I felt the power of music that transcends borders and countries and cultural barriers, just like our home at International Student house here in DC.