As 2016 comes to an end, I look back at the time I have spent living at ISH, as an American graduate student at JHU SAIS, and have a few lessons to highlight upon reflection.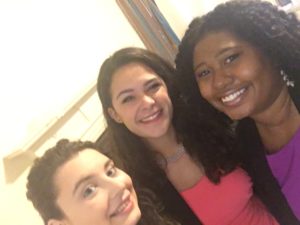 Never judge a book by its cover (which means do not pass judgment on someone before you've gotten to know them); instead have a conversation.
One of the benefits to living in a house like the International Student House is that there are so many opportunities to have conversations. If it's a study break in the TV room, during a shift at the front desk, or in the Great Hall after an event, ISH provides many open spaces to get to know the other people living in the house. When I say never judge a book by its cover, it is because I have discovered the various, challenging and exciting journeys that my ISH peers have taken and lived prior to residing within these walls. As a New Yorker with family from the Caribbean, it is oftentimes assumed that I am actually an international student, and sometimes I do not deny or correct people who make the assumption because I was raised in a home that spoke three languages and I have traveled and been intrigued by international affairs from a young age. Through living at ISH, it has allowed me to expand on what truly makes someone "international" and how one can find commonalities through differences; and one of the great ways to get there is through conversations.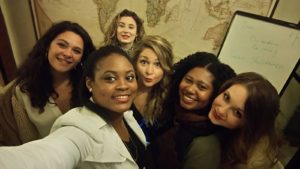 It is important to educate but also to encourage others to educate themselves as a form of self-awareness.
Looking back on my childhood, where I grew up in Harlem, NYC, it is funny how often I have to persuade fellow ISH residents who are traveling to NYC that staying at an air BNB in Harlem is NOT actually dangerous. At ISH, I have seen that the influence of media, stereotypes and misplaced humor (satire) is what forms the opinions and perspectives of international students who have never lived in the United States before (or even those who have). One day, after a night out at a lounge with my friend from Trinidad and Tobago, we stumbled upon a conversation between one of our friends from the Netherlands and a fellow from Andorra. In the conversation, the Andorran was questioning the appeal of Beyoncé and wondering about why there was such a stir about her "Formation" performance at the Super Bowl. As an outsider looking in, it was encouraging to see our friend from the Netherlands explain the social challenges and racial tension that was at the forefront of US news. Our friend also kindly suggested that the fellow read a book that they had found in the ISH library and laid out that they would be open to discussing it further if they had questions. From this experience and many others, I continue to see that it does not matter where one is from in the world, it is a universal truth that we can all learn from each other, and after the recent US elections, this is a lesson that is true now more than ever.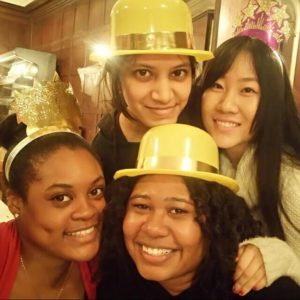 Distance has nothing on true friendship.  
This past summer, I interned for 10 weeks in Barbados and following my time there, I made it my mission to visit my closest friend from ISH (shout out to Ari!) who is from Trinidad and Tobago. Seeing her, after weeks of separation, was as if not a day had passed when we had not been sitting in her room and talking for hours. I truly wish long distance relationships with significant others were as easy as long distance friendships (am I right?). As I sat in my room watching the results of the US elections this fall, the first people to contact me were not my parents, but actually my former roommate from France (hi Mylene!) and another of my friends from South Africa (hi Zinhle!), who messaged me with their thoughts and wanted to talk immediately. Leaving ISH and living in another country, in today's day and age, does not mean that you lose your connection with your friends. This past Christmas, I received and sent warm wishes to friends all over the world ranging from Canada to Italy and I know that there are ISH reunions happening in different parts of Europe for the New Year. As I look forward to 2017 and to finishing my last semester at JHU SAIS I cannot imagine living somewhere else as a graduate student in DC, and that is because of the experiences that ISH has fostered for me.