Meal time is my favorite part about living at ISH. The dining hall has been a wonderful platform for me to learn about cultures and practices from all over the world, one dish at a time.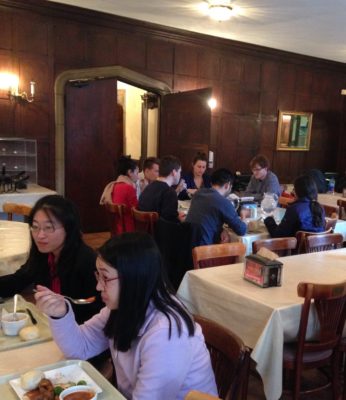 As I come down for a quick power breakfast in the mornings, I learn from my fellow residents about the kind of work that occupies their daily schedules. At the end of the day, coming home from classes or my internship, I deeply enjoy the downtime that our dinner time conversations afford us – before retreating to the study room for the evening. And on Sundays, we all relish over a delicious  meal as we bid farewell to the week that passed, prepare for the one ahead, and welcome new members to our community.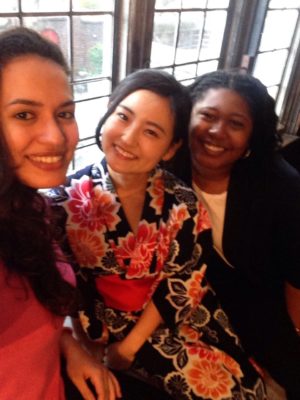 In any given week, our discussions span from humorous cultural practices in our countries of origin, to sharing diverse perspectives about how current global trends are impacting our communities, all the way to updating each other on the progress of our internships, paper assignments, PhD theses, and future plans. No topic is off the table, and laughter always prevails.
In my seven months at ISH, I have learned so much about the world through the eyes of my fellow residents, and for that I will always be grateful. These discussions are what I will miss the most upon my departure in two months. Wherever I end up living thereafter, I know that the memory of these exchanges will give me reasons to smile.