Ambassador Kenichiro Sasae of Japan and his wife Nobuko recently hosted a special Tribute Dinner at their residence honoring International Student House of Washington, DC and the recipients of our 2015 Global Leadership Awards.  We are deeply grateful for Ambassador and Mrs. Sasae's gracious hospitality.  In addition to our honorees and the major sponsors for the Awards Dinner, which will be held on Thursday, October 22, the evening included four Members of Congress and their spouses.  Representative Mark Meadows (R-NC) and his wife Debbie, are serving as this year's Congressional Chairs.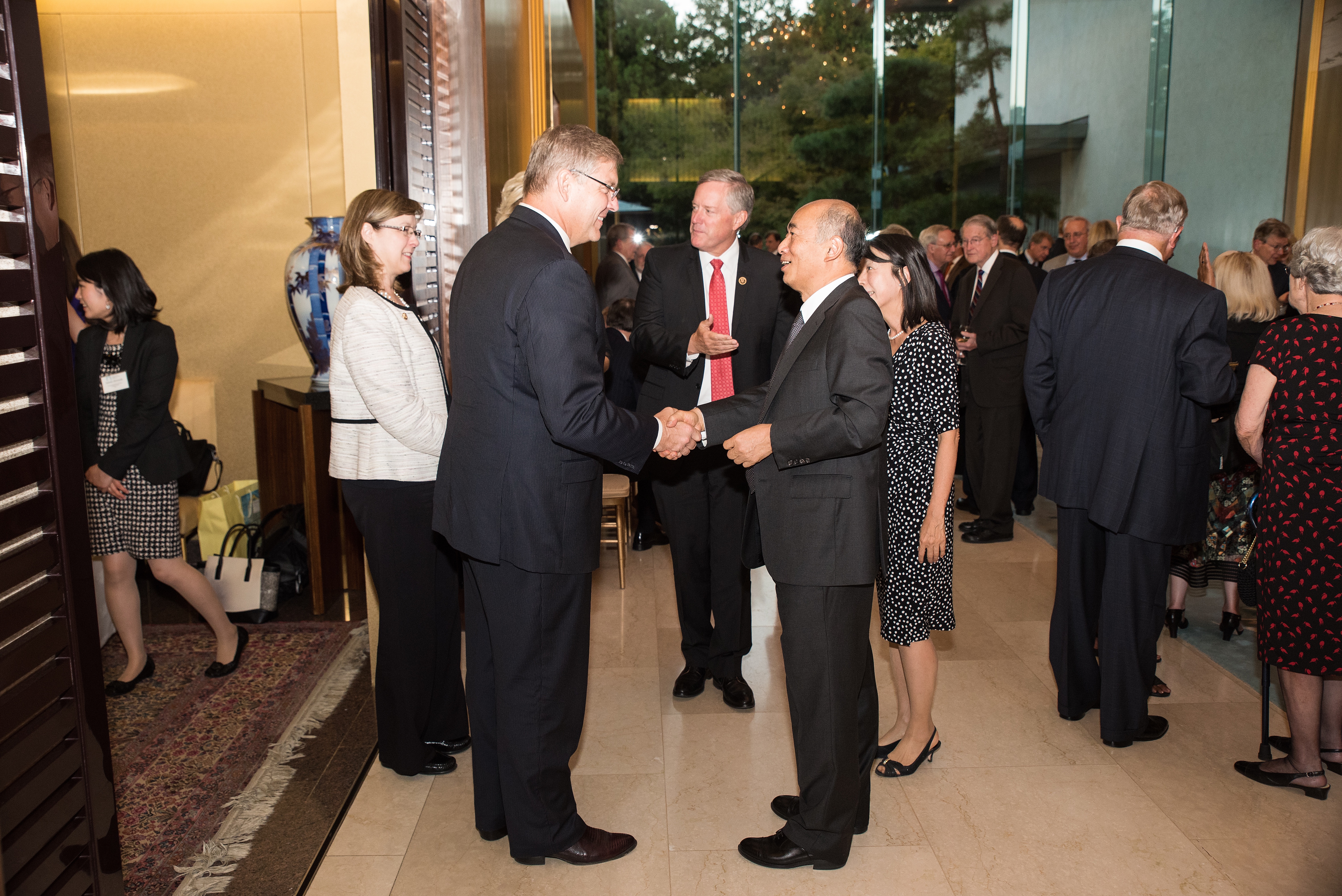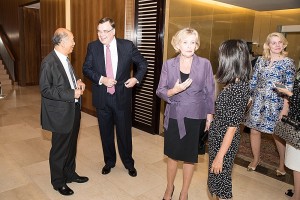 Ambassador Kenichiro Sasae and Mrs. Nobuko Sasae, Ambassador Geir Haarde and Mrs. Inga Jona Thordardottir
This year, we will honor former US National Security Advisor, Lt. General Brent Scowcroft with the ISH Global Leadership Award for his achievements in promoting intercultural dialogue.  Dr. Anne-Marie Slaughter, the President of New America and former Dean of the Wilson School at Princeton University, will receive our Global Educator Award. We will also recognize Ambassador Geir H. Haarde of Iceland with our Distinguished Alumni Award.  Ambassador Haarde lived at the House while attending Johns Hopkins University, prior to embarking on an illustrious government career which included serving as Prime Minister and Foreign Minister.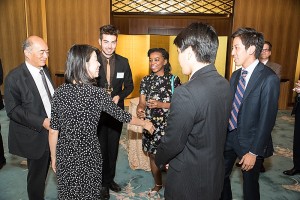 Ambassador and Mrs. Sasae meeting ISH-DC residents
For more information about the Global Leadership Awards Dinner, which will be held on Thursday, October 22, Click Here.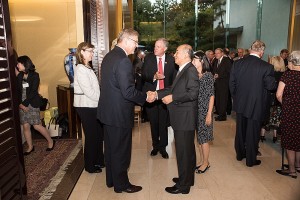 Congressman Barry Loudermilk (R-GA) and Mrs. Loudermilk, Congressman Mark Meadows (R-NC), Ambassador and Mrs. Sasae