In partnership with the Una Chapman Cox Foundation and the Association of Black American Ambassadors (ABAA), the International Student House of Washington, DC (ISH-DC) welcomed an esteemed group of retired US Ambassadors for a panel discussion at 1825 R Street, NW on January 29.  The event, moderated by Una Chapman Cox Foundation Executive Director Ambassador Lino Gutierrez, featured Ambassadors Edward J. Perkins, Johnny Young, Pamela Spratlen, and Frankie Reed, who shared insights and observations reflecting their decades of experience in the US Foreign Service, which included a combined total of 15 ambassadorial postings and senior appointments in the US State Department.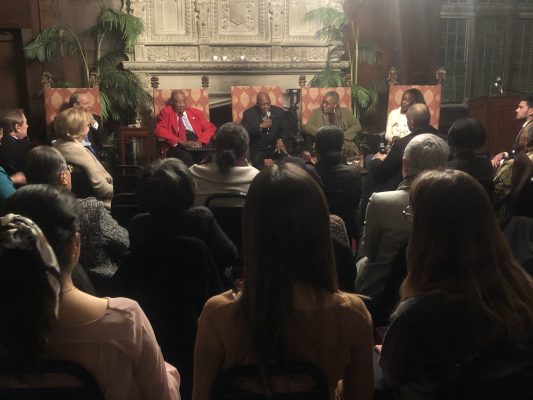 ISH resident scholar and Cox Foundation Residential Scholar and Rangel Fellow, Abdul Muhialdin, welcomed guests to "the House," initiating the event by sharing his motivation for wishing to pursue a career in the Foreign Service. The assembled Ambassadors recounted highlights from their careers, told of challenges they encountered along the way, and offered career advice to the numerous Rangel and Pickering Fellows and other young professionals in attendance.  Also included in the audience were ISH-DC resident scholars, ABAA members, representatives from Young Professionals in Foreign Policy and ISH-DC board members and alumni.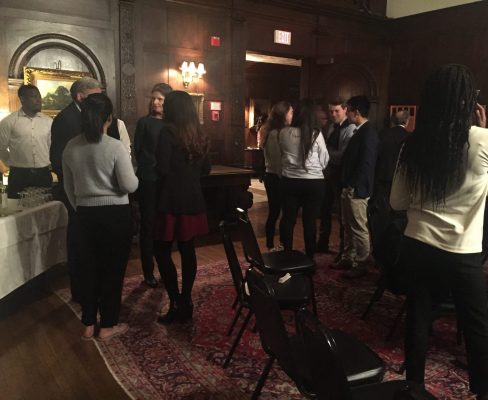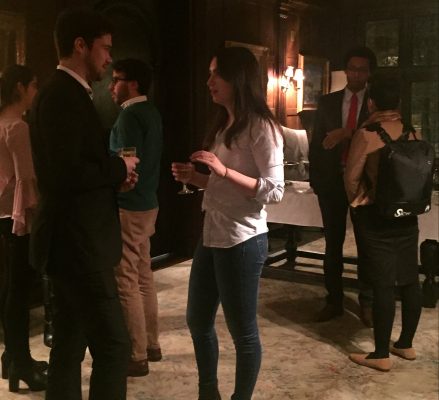 We are grateful to our guest speakers for an interesting and engaging discussion.   We look forward to continuing our tradition of welcoming distinguished professionals at the International Student House to share their experiences with our resident scholars.