The Annual International Student House of Washington, DC (ISH-DC) Global Leadership Awards, which honors those who have made exceptional contributions to international and intercultural understanding, took place on Thursday, September 8, 2016.
Click HERE to view our photo album from the Awards Dinner!
2016 Global Leadership Award Honorees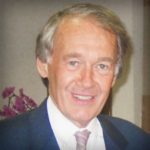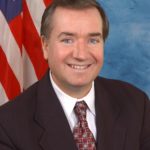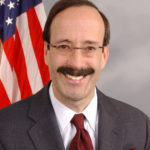 ISH-DC recognized Senator Edward J. Markey as our Global Champion for his four decades of Congressional leadership in protecting the environment in the U.S. and worldwide.
We honored Congressman Edward R. Royce, Chair of the House Committee on Foreign Affairs and Congressman Eliot L. Engel, the Ranking Member of the Committee as co-recipients of our Global Leadership Award for their work to strengthen international dialogue and enhance our nation's diplomatic relations with countries around the world.
In addition, we conferred our Global Media Award to Al-Monitor, a prominent electronic media site which features unique and balanced insight and analysis by prominent journalists and experts from the Middle East.
2016 Global Leadership Award Chairs
Honorary Co-Chair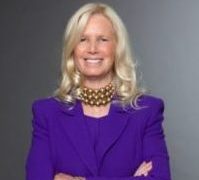 Co-Chair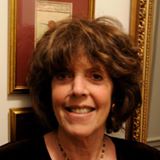 Corporate Chair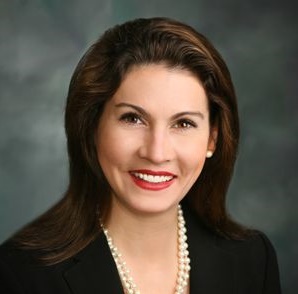 This year's Diplomatic Chairs, Ambassador and Mrs. Peter Wittig of Germany, will host a special ISH-DC appreciation dinner at their beautiful Embassy Residence for our honorees and major sponsors. The dinner celebrates the strong global partnership that the United States and Germany have developed during the past 70 years and the common values and principles that have made this bilateral relationship so enduring.
ISH-DC thanks the 2016 Awards Dinner Committee and Sponsors.
Honorary Co-Chair Rear Admiral Susan Blumenthal, MD
Co-Chair Mrs. Isabel "Didi" Cutler
Corporate Chair Lorraine Riffle Hawley, Archer Daniels Midland Company
Lisa Barry
Alexandra de Borchgrave
Jane Lipton Cafritz
Aaron Dowd
Larry Dunham
Lilibet Hagel
Lloyd and Ann Hand
Kathy Kemper
Marcelle Leahy
Willie and Finlay Lewis
Donna and Mack McLarty
Eric D.K. Melby, PhD
Patience O'Connor
and Jim Wooten
Nina and Philip Pillsbury
Aniko Gaal Schott
Jan Smith
Betty Ann Tanner
Mariella and Michael Trager
Gail Berry West
ISH-DC 2016 Global Leadership Awards Dinner Sponsors
Benefactors
The Royal Embassy of Saudi Arabia
Patrons
Archer Daniels Midland Company
Duke Energy
Demarest Lloyd Jr. Foundation
Embassy of the State of Qatar
Partners
Annette W. and Elias F. Aburdene, Rock Creek Corporation
American-Central European Business Association
Baker & McKenzie
Lisa Barry and James Gale
Blackstone Foundation
Cigna
William H. and Jean Crocker
Timothy H. Gillis
International Paper Company
Sachiko Kuno
Philip C. Lauinger
Lockheed Martin
McLarty Associates
Eric D.K. Melby and Pamela Tripp-Melby
Sherry Lee Mueller
NAFSA: Association of International Educators
Embassy of the United Arab Emirates
Friends
BB&T
Calvin and Jane Cafritz
Walter and Didi Cutler
Johnson Lambert
Aniko Gaal Schott and Nash Schott
Jan Smith
Henry Sweetbaum
Sodexo
Betty Ann and John S. Tanner