Honorees

U.S. Senator Patrick J. Leahy (D-VT)
and U.S. Senator Susan M. Collins (R-ME)
Wednesday, November 14, 2018
We thank the Sponsors and Host Committee of the 2018 Awards Dinner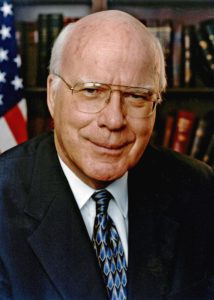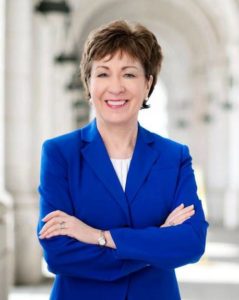 At our Annual Awards Dinner, ISH-DC recognized U. S. Senator Patrick J. Leahy (VT) and U.S. Senator Susan M. Collins (ME) as recipients of the 2018 Global Leadership Awards for their distinguished service to our country on behalf of international understanding and education.  Senator Leahy is the Vice Chair of the Committee on Appropriations and the senior-most member of the Senate Judiciary Committee and the Senate Agriculture Committee.  Senator Collins is Chair of the Senate Aging Committee and the Transportation, Housing, and Urban Development Appropriations Subcommittee, and she  serves on the Senate Intelligence Committee and the Senate Committee on Health, Education, Labor and Pensions (HELP).  ISH-DC was pleased to recognize these senior members of the U.S. Senate for their distinguished service to our country on behalf of international understanding and education.  
The Awards Dinner builds understanding of the critical importance of cross-cultural student exchange and raises funds for our important mission.  Since 1936, ISH-DC has provided over 15,000 young graduate students and professionals from the U.S. and 140 countries with a unique cross-cultural experience and community that helps them to become dynamic global citizens and leaders. We instill a spirit of international cooperation while building a solid understanding of U.S. culture, government and business.  Our alumni have gone on to serve as foreign Ambassadors, Deputy Prime Ministers, government officials, CEOs, entrepreneurs, and academics.  
The Awards Dinner is an intimate event for just a few hundred special guests and was held at ISH-DC's historic facilities, on Wednesday, November 14, 2018.  It was supported and attended by many foreign Ambassadors, Members of Congress and Washington's business and philanthropic communities.  See photos of the 2017 Awards Dinner where we honored former US Vice President, Joseph R. Biden Jr. 
Your sponsorship provides visible and important support for closer international ties and our future leaders.  Sponsors also receive recognition for their support and invitations to exclusive events including the Tribute Dinner.  This year, Ambassador Gérard Araud of France is serving as Diplomatic Chair for the Awards Dinner.  The Ambassador will host a Tribute Dinner for sponsors, honorees and special guests at his residence in early 2019.
ISH-DC Thanks the 2018 Awards Dinner Chairs
Honorary Co-Chair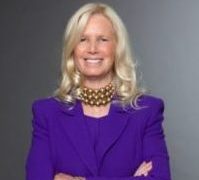 Co-Chair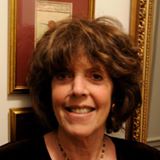 Corporate Chair