After a very fast but wonderful summer interning in São Paulo, Brazil I am back in DC for my second year of graduate school at Georgetown. It was nice to return to ISH and campus as familiar places that I already knew I enjoy. It has been fun catching up with ISH friends, even those who now live elsewhere. Soon after getting back in August, I reconnected with a Brazilian friend who used to live at ISH and a resident from the UK who lived at ISH last fall for a short time and recently came back. I was happy to introduce them to Ethiopian food for lunch one day as we caught up about our summers.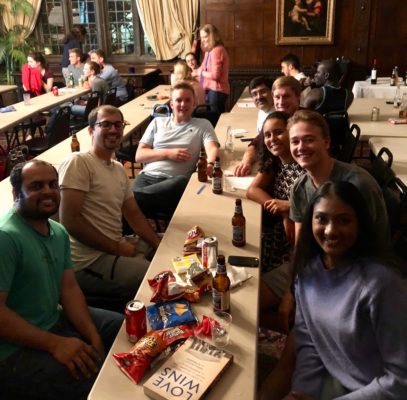 The majority of faces at ISH now are new to me. My night class heavy schedule has prevented me from meeting people in the dining hall over meals, but there have been several fun events where I've gotten to know the new community. For example, the "9th Nonconsecutive Biannual International Student House Pub Quiz" was a great way to make new friends and brush up on random international trivia knowledge. My team had representatives from Pakistan, the UK, the Netherlands, Sri Lanka, India, Germany and the US.  A current and former resident created and co-hosted the challenging and at times very random pub quiz. My personal favorite part was a worksheet task where we had to correctly identify and label pictures of current world leaders when they were teenagers.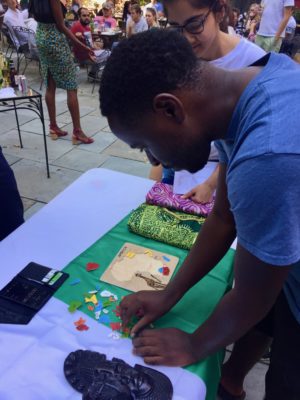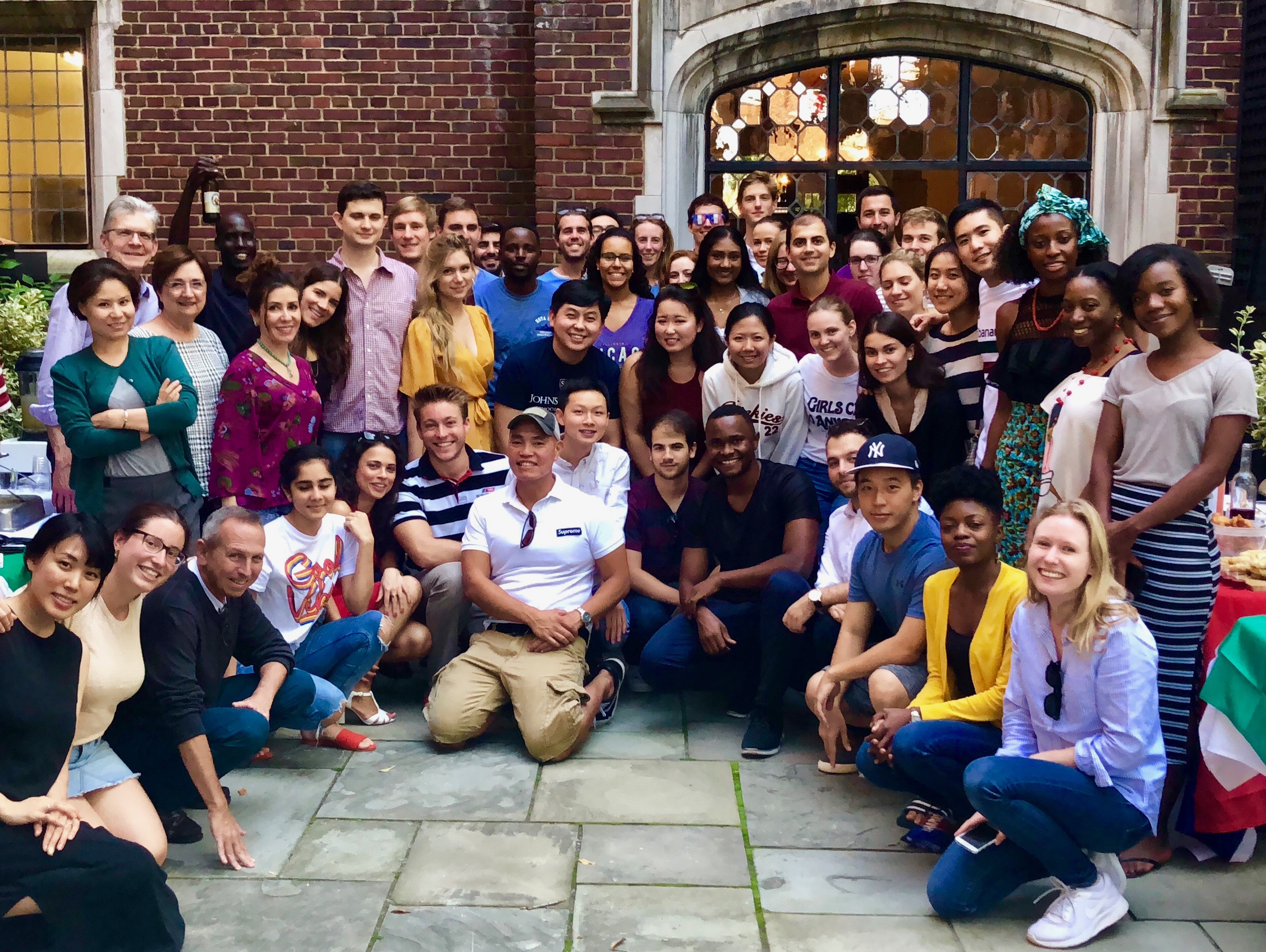 The next big event where I got to connect with the wider ISH community was the Alumni Hosted Cultural Cookout. It was a beautiful day to be outside and enjoy great food and good company. Alumni set up tables highlighting their home countries with food, beverages, music and art/cultural displays. I enjoyed tasting French wines while speaking French, watching students put together an African continent map puzzle, tasting some familiar food, and chatting with an alumnus at the Serbia table about my experience visiting Belgrade. Talking with alumni and new residents who are fellow graduate students or young professionals reminded me of how grateful I am to be apart of the ISH network. I am especially excited about the high number of African students at ISH compared to last year, including an Ethiopian student! I look forward to continuing to get to know new and old ISHers in the months ahead and beyond.