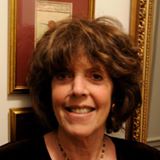 Didi Cutler's photographic portraits and landscapes are in embassies and offices throughout the world, as well as in many private collections. She has been commissioned by the governments of Spain, Qatar, Kuwait, and Syria to photograph their countries, and has held numerous exhibitions throughout the United States and in the Middle East and North Africa. Her work has appeared in such publications as Architectural Digest, Vanity Fair,  Newsweek,  the New York Times , and her book "Mysteries of the Desert" was published by Rizzoli International Publications in 2001. She lives and maintains a studio in Washington, D.C.
Didi has been actively involved with international organizations for over 30 years.  She served for a decade with the New York City Commission for the United Nations.  She was also previously with the Host Country Advisory Committee, and served as a liaison for the Young President's Organization (YPO).
Upon moving to Washington, she joined Partners of the Americas, linking US states with Latin American countries. She then lived in Tunisia and Saudi Arabia as the wife of the American Ambassador from 1982-1989.
Back  in Washington, she served as co-chair and moderator for UNA's celebration of UN Day.  Didi later worked with Very Special Arts to expand its services throughout the world.  At Meridian International Center, she established and moderated  monthly lectures by women prominent in international affairs. At the same time, she was on the lecture circuit, giving illustrated talks on such subjects as "Women in the Middle East", and "Syria: Then & Now".
Didi is currently on the Boards of Young Concert Artists, the International Student House, and the International Advisory Committee for THIS for Diplomats. She was a former Board member of the US Committee for the United Nations Development Program.
Education: Wellesley College, Miss Porter's School.
Languages: Fluent French, Conversational Spanish.