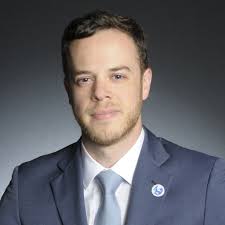 Jarrel "JP" Price is the former President of Young Professionals in Foreign Policy (YPFP), a community of young professionals with diverse professional and cultural backgrounds, all of whom are bound together by an interest in addressing global challenges.
In 2014, JP launched The Park Advisors Group, which helps its public and private sector clients manage investment risks in frontier and post-conflict markets. The Park Advisors Group has offices in Washington, London, and Abu Dhabi.
Prior to Park Advisors, JP led a team of analysts at the U.S. Department of Defense's Task Force for Business and Stability Operations (TFBSO) focused on facilitating foreign direct investment in Afghanistan's energy sector. Prior to TFBSO, he was a Partner at Height Analytics, a Washington, DC-based policy research firm and investment bank that he helped launch in January 2009.
JP is a frequent contributor to a wide variety of national media outlets, including CNBC, Bloomberg News, Wall Street Journal, Time Magazine, and National Public Radio. JP graduated Magna Cum Laude from Hamilton College with a B.A. in Honors Government.