Wednesday April 5 @7:00 pm - 9:00 pm
International Student House is pleased to invite you to an
informal discussion with
Congressman Gregory Meeks
Role of Congress in the Formulation of US Foreign Policy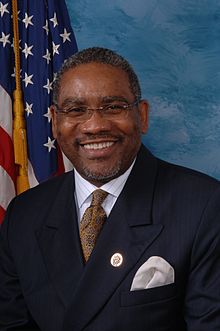 Wednesday, April 5, 7:00pm
Great Hall
1825 R Street, NW
Congressman Gregory Meeks has served with distinction in the US House of Representatives for 19 years.  Congressman Meeks is a senior member of the House Foreign Affairs Committee where he is the Ranking Member on the Subcommittee on Europe, Eurasia, and Emerging Threats.  At a time when the world is more interconnected than ever before, the Foreign Affairs Committee has an important role to play. Congressman Meeks is also a senior member of the House Financial Services Committee and a senior member of the Subcommittee on Financial Institutions and Consumer Credit.
We are delighted to welcome Congressman Meeks to the House and invite you to join us for this special program.
This discussion is off-the-record.
RSVP for This Event
You cannot sign up for this meal at this time. Meal sign ups are possible one week before the meal up to 4 p.m. the day of the meal.
Location
Great Hall-ISH
1825 R Street, NW
Washington DC

Have questions about late dinners?
Call: 202-232-4007 ext 213