Friday April 28 @7:00 pm - 9:00 pm
International Student House is pleased to invite you to a
Special program in partnership with
The Embassy Series
Karim Nagi, Egyptian Multi-instrumentalist & Friends
Friday, April 28, 2017, 7:00pm
Artists' reception follows concert
Great Hall
(ISH-DC Resident Scholars free admission, other Guests a suggested donation of $30)
Mr. Nagi has been an active performer and presenter of Arab music and dance in the United States for the past two decades. He has represented Egypt at regional Arab festivals in Michigan, Milwaukee, Virginia, Massachusetts, and California. He is the founder of the Arab Dance Seminar, running 14 annual events around the USA. Mr. Nagi has also performed over 400 public school assemblies since 2001, introducing young audiences to Arab cultural arts in a campaign against stereotyping and racism. Internationally, Mr. Nagi has performed Egyptian dance and music in prestigious venues such as the Shanghai Oriental Theater, Theatre du la Ville in Paris, the National Theater in Verazdin Croatia, and venues in Colombia, Poland, Taiwan, Japan, and Indonesia, to name a few. He has also recorded 14 CDs, distributed internationally and on iTunes. For the Embassy Series, Mr. Nagi and his accompanists will perform Egyptian traditional and contemporary music on instruments that have ancestral equivalents in Ancient Egyptian times.  www.karimnagi.com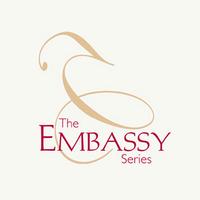 The Embassy Series has worked with over 200 ambassadors, hosted over 600 concerts in 73 different embassies involving more than 800 international artists from 84 countries and over 300 artists from the D.C. area. By extending public access to the embassies in the Nation's Capital, the Series offers its audience the opportunity to participate in a cultural exchange – to watch and listen to a musical performance that highlights the contributions of a particular country. Such a backdrop allows the audience to "get a feel" for the nation being represented, which is key to promoting and celebrating the diversity of both a host embassy and Series patrons.
To RSVP and for more information, please contact:
Katie Russell
Director of Outreach and Strategic Initiatives
RSVP 202.232.4007 ext. 211
[email protected]
RSVP for This Event
You cannot sign up for this meal at this time. Meal sign ups are possible one week before the meal up to 4 p.m. the day of the meal.
Location
Great Hall-ISH
1825 R Street, NW
Washington DC

Have questions about late dinners?
Call: 202-232-4007 ext 213