Today I return to ISH for what will be the fourth semester in a row. As much as this may sound like graduate school routine – it is actually quite a miracle to me. The last time I left ISH to return home, it was utterly uncertain that I would return.  As I am writing this, from a plane over the Atlantic, excitement and gratitude leave butterflies in my stomach.
Why the fuss for a student home, in which you share a room and have no more than a cupboard, bed and desk, you may ask. Well, it is such a fortune, to be able to study across the world from home. Dozens of helping hands and scholarships have brought to life formerly foolish dreams.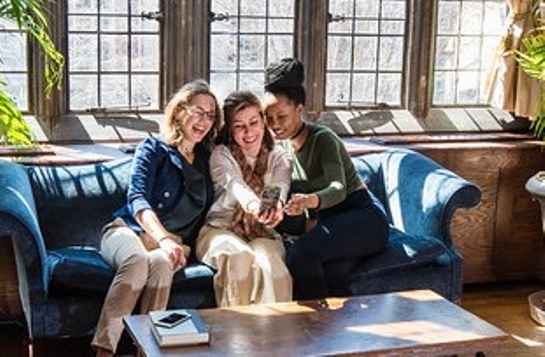 But in this moment, the joy is particularly centered on my specific destination: 1825 R Street is my direction for the supershuttle, once I pass customs.  "To ISH" as drivers confirm by now, will mean "to my best friends in Washington".
Every semester at this house has held a gift box of its own: New faces became the gate to beautiful hearts and minds, awkward introductions gave way to invigorating (late) dinner talks. Some tears were shared and victories celebrated, stress was danced away and dreams serenaded on the piano.
It always began just like this: A visa, a flight, a shuttle from the airport- and ISH filling with new and old residents for another term. What will the House have in store for us this time?
Beloved friends left ISH over winter break and are dearly missed. But a few of us, who, shared the very first day at ISH, embarking on the journey of graduate school, have stayed for three semesters. We will now share the final stretch to graduation. The old crew, "running mates", and cherished friends.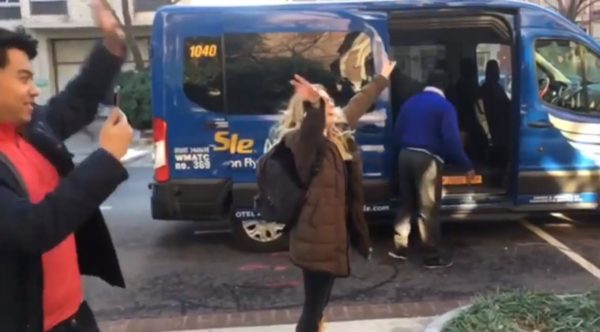 A former Housemate say goodbye at the end of the fall term.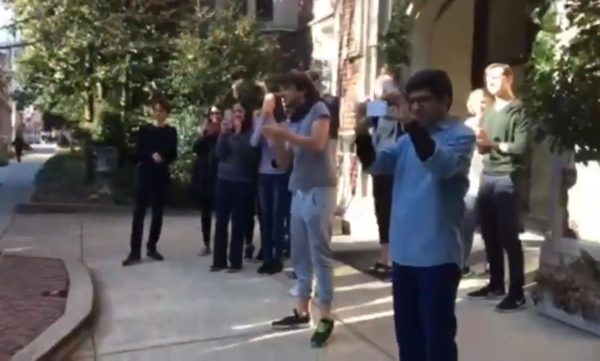 To us, the house will be as familiar as a home, while also brand-new, with dozens of residents arriving for the first time.
Together we will once again travel the world in Sunday salon talks from politics to pop culture. The cozy Great Hall will give refuge with its patient piano, after tough days. The study room will be our shared space for academic workouts. We will visit new embassies and welcome guests from across D.C.'s society. Such rich experiences- I would not want to miss it.
Whom will I share dinner with this semester, and with whom my room? Tonight, when I arrive, will be the quiet beginning of new friendships.
Of course, with the semester well underway, the stress of grad school is already omnipresent.
But first: pure joy of coming home.