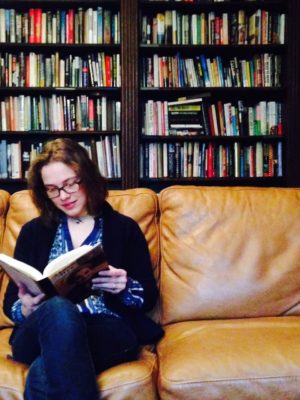 The treasures of ISH-DC are plenty. First, it's people. Second, the mission we embody as a community- the list goes on. But one of ISH's greatest treasures goes unsung. Borrowing a quote of Sidney Sheldon here, I say this treasure "store[s] the energy that fuels the imagination [and opens] up the windows to the word, [inspiring] us to explore and achieve, and contribute …". It is ISH-DC's library, that I am referring to.
Our collection of books speaks volumes. Just a glance at its titles surprises me, had me burst out in laughter, is fascinating and made me sit in awe. Not because books have a way of doing that, but because this collection tells the story of ISH residents. Hundreds of students from around the world have shaped it.  So, these books tell what kind of people lived here and what they were concerned with at the time.
In that cozy room with stained-glass windows and bookshelves from floor to ceiling, you can read in seven languages* and travel the world from Ireland to India. Guides on Southeast Asia, DC weekend getaways, or New York City are just the surface. We can travel to Japan, Kenya and Tanzania, Haiti and the Dominican Republic, Finland, Germany's past, A day in the Life of Ancient Rome and Spain's wineries all within our library's novels, textbooks and guides.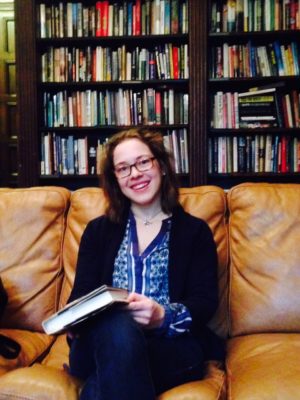 A 1994 collection of plays by African American Women "Moon marked and touched by the sun" sits close to Roosevelt's America and Harry Ashmore's Civil Rights and Wrongs. There are The Great Women of India and the Dinner Club on America's internet pioneers.
When contemporary turbulence of American Politics get too confusing, we may find clarity in Rivals for power: presidential- congressional relations and similar books available here. For those who have an interest in journalism, Katherine Graham's Biography may be an equally exciting discovery as Edwin Diamond's 1994 account of Inside the New York Times. Similarly, conflict resolution and International Relations majors may delight in the numerous books on China's rise, on conflict resolution, and environmental governance. A student of economics may be relieved, one late night, to find Macroeconomics textbooks on the shelves as well. To escape academia for a moment, there are wonderful novels, guides for career development, management classics, and artist memoirs, as well. From Art, to History to Culture to Law and Politics even through to Medicine- this library has something for everyone.
What joy when I- a secret student of law- discovered Germany's Constitutional Law and the Philosophy of the Oxidant on the shelves! These are just a few of my happy discoveries. My favorite read for this weekend is Tattoos on the Heart: The Power of Boundless Compassion.
The beauty of a library varies by visitor. I may overlook, in my excitement over an Albright biography, a great medical dictionary of the 1900s. But one beauty is visible to all:
Like a mysterious carpet, the collection showcases what ISH residents were studying. We each arrive with our own course books, and contemporary favorites – and we leave some at the library. To know that every book here tells the story of a resident or friend of ISH is fascinating. Sometimes, you may even find a note or a little review on the pages! There is captivating diversity, and astonishing common threads over all these years. Taken together, the collection speaks:
Here live explorers of the world, who are fascinated by humanity and its history, by the politics of building a good life and by the lessons we can draw for that from history.
Every day, I pass through and cannot help but gaze at the titles. Ah, Pico Iyer's The Global Soul! and a novel titled: Somewhere save with someone good. What could be more fitting for our time, what may make a more comforting reading companion?
Oh, the energy that fuels inspiration. Oh this library, enriching our lives!
*probably many more! This is just a quick count. I found books in Chinese, Japanese, Korean, Italian, French, German, and English.
On behalf of all ISH-DC residents- yesterday's, today's and tomorrow's, I would like to thank all donors to ISH and its library for preserving, nurturing and expanding this beautiful book collection, reading room and library.