The first week of June marked for a few changes at the House. Many residents moved out after their spring semester ended and many new faces rolled in for summer internships. All this commotion leads to an interesting month for sure.
One of the most memorable moments of June that had residents dressed up in their business best was a "Happy Hour" invitation from His Excellency Kurt Jaeger, the Ambassador of the Principality of Liechtenstein. This event was at the waterfront residence of the Ambassador and many current residents, as well as a handful of alumni, Board members and staff of both the Embassy and ISH attended.
Ambassador Jaeger speaking to a group of ISH-DC resident scholars
This was an excellent opportunity for students with interest in international affairs and business to have conversations with Ambassador Jaeger about both his time in Foreign Service and the private sector. He has been the Ambassador of Liechtenstein to the United States of America since 2016, and the six years prior to this he was Ambassador to the European Union and Belgium. He also has years of experience in international regulatory affairs and the airline industry, just to touch on a few points from his extensive CV.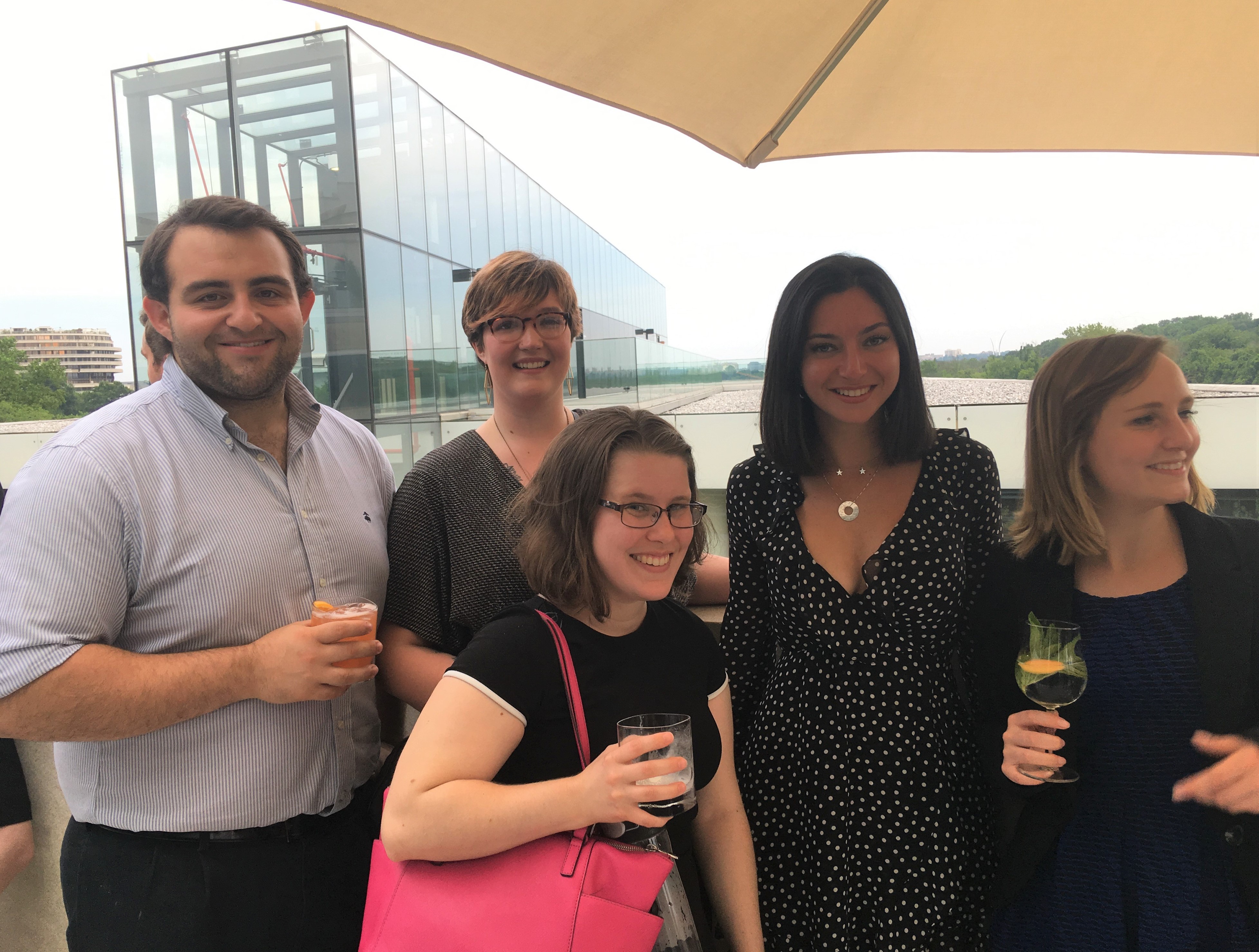 The residency had a wonderful terrace view of the Potomac River and Georgetown,  where we were welcomed into the pristine and beautiful home of Ambassador and Mrs. Jaeger, who invited us to enjoy drinks and nibbles made for a truly unforgettable evening. All the ISH residents who attended felt personally welcomed by the Ambassador and Mrs. Jaeger, who won everyone over with their natural charisma and worldly knowledge.
It was a very nice evening and the intermingle of ISH residents and embassy team was effortlessly smooth. I for one had a wonderful conversation with Mrs. Jaeger about pilates and the best parts of DC – including the Kennedy Center and the free performances on Millennium Stage.
THANK YOU to Ambassador Jaeger, Mrs. Jaeger, and their team at the Embassy of Liechtenstein for an unforgettable night!