Living within an international community here at ISH-DC, the New Year is celebrated at different times of the year. At ISH-DC, we have had a New Year celebration every month, including both Chinese and Persian New Year celebrations!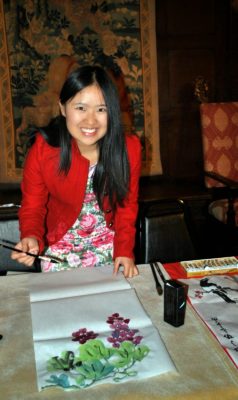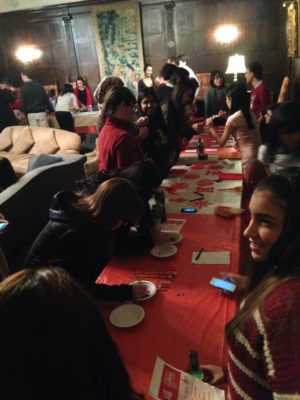 Chinese New Year (Xin'Nian)
Chinese New Year's is one of the most important festivals in traditional and modern China. The ceremony focuses around families getting together by giving gifts such as hongbao or eating delicious mooncakes. Since we are a family of international cultures here at ISH-DC, we didn't want our five Chinese residents to feel left out of this amazing celebration. Our event consisted of many activities relating to Chinese culture including origami, Chinese calligraphy, and the "chopstick challenge" – a game of dexterous proficiency where we used chopsticks to pick up M&Ms. The one who picked up the most M&Ms would win the game.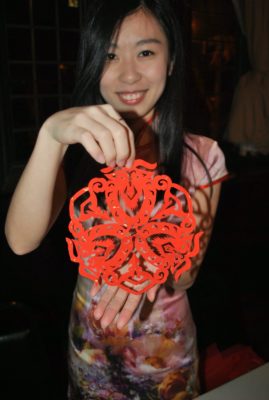 We also had a massive projector in the Great Hall playing Chinese music and shows while female residents were dressed in their traditional attire. The Chinese residents who hosted the party actually managed to make us feel like we were all in China.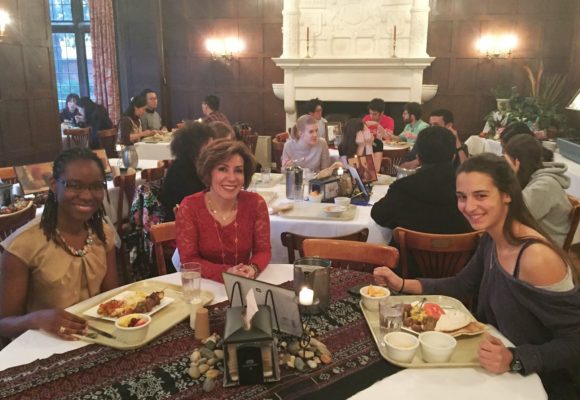 Persian New Year (Nowruz)
Just when we thought that the New Year had come to a close, we had another New Year celebration by the end of March.  This time it was the Persian New Year (Nowruz). One of our Iranian residents cheerfully planned the Persian New Year in the house. As the Persian's New Year's celebration grew closer, the residents walked into the lobby to find a beautifully decorated table with unique decorations including aromatic hyacinth, beautiful fragrant flowers, fruits, coins and best of all, a fish bowl with five goldfish! The centerpiece of the Nowruz celebration is the half sin table.  It includes at least seven of the items listed that refer to new life and renewal.  Although the custom has regional variations, in Iran each of the seven items begins with the "s" in Persian.  Obviously, it aroused curiosity among the residents. There was a flier next to it explaining the significance of each of these objects. Most of these signified beauty, love, sweetness and wealth.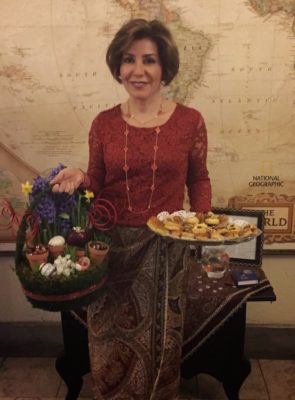 We also had delicious Persian sweets. The highpoint of the Persian celebration was the amazing Persian food prepared by the house chefs. We had kebabs for dinner and it was delicious. The dining hall was authentically decorated to capture the most of Persian ambiance to ISH-DC community.  Both events highlighted the true essence of ISH-DC – the strong sense of Global Citizenship!