Chinatown – One of DC's Best Neighborhoods
In an effort to become more familiar with some of the neighborhoods in DC that are outside the Dupont Circle neighborhood, a small group of fellow International Student House residents, including myself, decided to check out Chinatown.  
On this visit we decided to visit Tony Cheng's which serves both Mongolian and Chinese food, and our dining experience was incredible! I would definitely recommend checking this place out if you are ever in the Chinatown neighborhood!
Following dinner, we went to Chinatown's friendship archway, which are traditionally referred to as paifangs. The friendship archway in Chinatown in Washington, DC is the largest ceremonial archway that is outside of China. While our visit may have been limited due to restrictions in place as a result of the pandemic, I am very excited to go back to once the pandemic is over so that I can truly take part in all this area has to offer!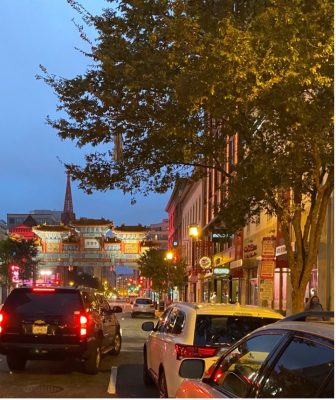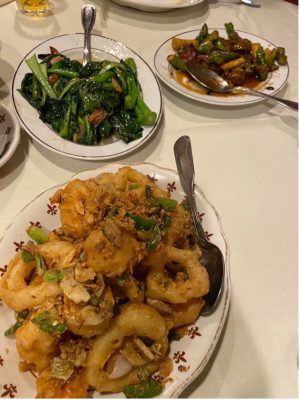 A Trip to the International Spy Museum!
A few days later, we decided to take a trip to one of the most talked about museums in DC, the International Spy Museum! Not long before the pandemic, a group of resident scholars got to join a special behind-the-scenes tour, and while I couldn't join then, I was excited to visit recently.
This place houses an impressive collection of cool gadgets and gear used by spies throughout the world. One of the most unique weapons in this museum had to be a tube of lipstick that was disguised as a handgun. Known as the "kiss of death" this weapon was used by KGB operatives during the Cold War and is a 4.5 mm single-shot firearm.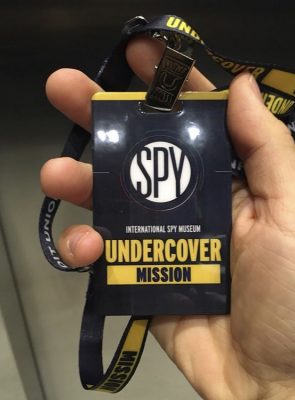 Another interesting item was the pigeon camera. Prior to the invention of hot air balloons, satellites and drones, spies would attach cameras to pigeons and then have these pigeons fly over military sites taking photographs of enemy equipment.  While the unique gadgets that are in this museum are definitely cool, my favorite exhibit had to be James Bond's Aston Martin DB5. The car was absolutely stunning and looked as if it rolled right off the movie set!
A final artifact in this museum that you should definitely check out is George Washington's letter to Nathaniel Sackett where he asks Sackett to create a spy network that would spy on the British. 
Overall, this museum was one of the best that I have visited, and I would highly recommend checking it out if you are ever in the DC area! I can't wait to share more of what I am up to in the coming months; until then, be well!