Dupont Circle to me, is slipping and tripping in deep snow as we picked our way to the nearby Subway for lunch on a day when the cold winter had shut down the entire city. Sometimes when we were feeling more indulgent: braving the cold for a brownie from Firehook Bakery, to be brought back to ISH and shared with friends.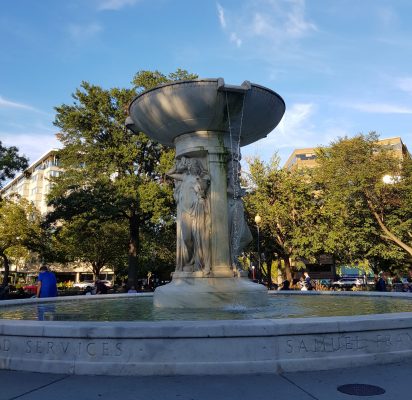 Or carefree weekend afternoons, spent browsing through the collection of books at Kramers. Alternatively, whiled away when we had the money and time to spare at Art Jamz Dupont Studio, where you can paint whatever you want with their extensive supplies, or challenging teamwork and friendships at the Great Escape Rooms. (Because as J.K. Rowling notes, there are some things in life you can't experience together without ending up as friends, and I firmly believe trying to escape a locked room together is one of them.) I am also reminded of that one time, out of sheer boredom, I spent an hour browsing through the wonderful and cozy yarn collection at Looped, and went away with a newfound interest in knitting. But also makes me think of that time a group of us sat at the outside seating area of Mission eating nachos for an entire afternoon.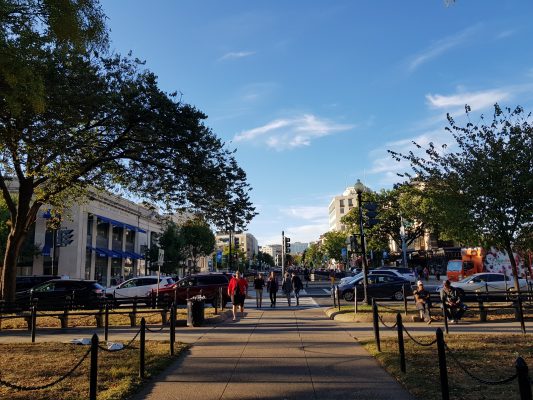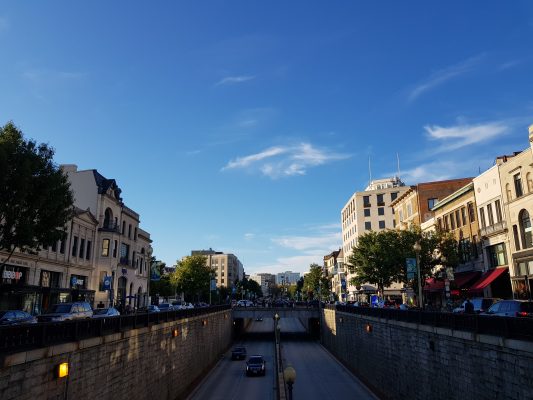 Which also reminds me of Sunday mornings, browsing through the Farmer's Market that occurs, rain or shine by the Dupont Circle Metro North entrance. The ISH dining hall makes shopping for groceries quite redundant, but you can still indulge in the best creamline milk from Clear Spring Creamery's stall (which is really just non-homogenized milk, that I swear tastes far better than normal milk) or the freshest, sweetest honeycrisp apples from the many fruit vendors there. An alternative haunt for meeting friends for me is also Teaism, which, besides a ridiculously wide array of tea, is also a very quaint spot for fusion food and long conversations. Also, I believe everyone needs a thinking-outside-of-the-house café, a place to go when you need to concentrate and escape or just be, and on many weekend mornings, Teaism was mine.
But Dupont also brings to mind late-night escapes to Dolcezza for their excellent Gelato, whenever one or many of us had an unbearable night of work ahead. That one time we had cheesecake at Kramer's Café (yes, there is a café in the bookstore) and very real conversation. When time permitted, heading in big groups over to The Board Room, a bar where you can rent board games for $2 a game (and, if you're like me and can't handle alcohol, you don't have to drink, but you can.) And, let's face it, you can play board games at ISH too, but you can never replicate the buzzing atmosphere of the Board Room. (At least, that is the justification my friend gave me when he went there with his friend to play chess, of all games.) And when, at 1am in the morning, you're starving after your night out, walk just across the circle to Halal Guys for the most satisfying gyros, or down to DC Café on P Street.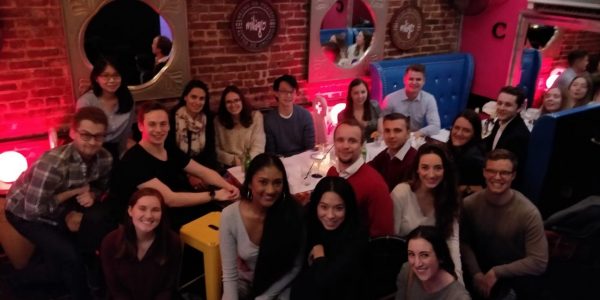 Which really also reminds me of watching social dance happenings around the actual Dupont Circle on sunny summer evenings. But this also makes me think of the one time, when it was still cold, and we went down to Café Citron for a friend's farewell drinks and had an impromptu and free Bachata class.
 Safe to say, one of my favorite parts of living at ISH is the fact that we get to live more or less in the heart of Dupont Circle. With this new semester, there are also many new residents; and I'm sure that they will be writing their own Dupont Circle love affairs.