International Student House
is pleased to invite you to a 
conversation with
The Ambassador of France
François Delattre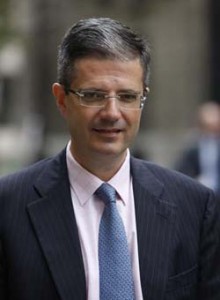 on Tuesday, April 16, 2013
7:30 – 9:00pm
1825 R Street, NW, Washington, DC
RSVP: Marie Pius, Development Associate
(202) 232-4007 x211; [email protected]
Ambassador Delattre will address France's recent military intervention in Mali
and the growing threat of Islamic Fundamentalism in North Africa.
Conversation led by
The Honorable James L. Oberstar
Ambassador Delattre was appointed Ambassador of France to the U.S. in February 2011. He served as Ambassador to Canada (2008-2011) and Consul-General in New York (2004-2008). Prior to serving as the Foreign Minister's deputy chief of staff (2002-2004), he monitored defense issues as well as European and transatlantic security concerns. He was responsible for these issues, including the Bosnia crisis, as a member of President Jacques Chirac's foreign policy team (1995-1998) and as a staff member for Foreign Minister Alain Juppe (1993-1995), following two years at the Department of Strategic Affairs and Disarmament at the Quai d'Orsay (1991-1993).
Former Representative  James L. Oberstar represented  Minnesota's Eighth District from 1975 to 2011. He served as Chairman of the Committee on Transportation and Infrastructure from 2007 to 2011 and a member of the International Affairs Committee.  In 2012, he was awarded the rank of Commander in the National Order of Merit by the French government.
ISH's educational outreach programs
are made possible, in part,
by a generous grant from Al-Monitor