International Student House is pleased to invite you to a
Special Briefing
"Dealing with North Korea's Belligerence"
By 
Joseph Cirincione, President of Ploughshares Fund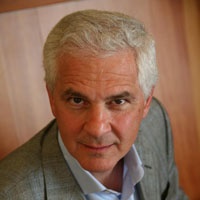 Briefing moderated by
Barbara Slavin, ISH Board Member
on Tuesday, May 7, 2013
7:30 – 9:00pm
1825 R Street, NW, Washington, DC 20009
Joseph Cirincione, President of Ploughshares Fund, a global security foundation and an expert on nuclear proliferation, will discuss how seriously we should take the recent threats and actions of the North Korean leadership and how the US and the international community should respond in a way that does not escalate the crisis.
Joseph Cirincione is the author of Bomb Scare: The History and Future of Nuclear Weapons and Deadly Arsenals: Nuclear, Biological and Chemical Threats.  He is the author of hundreds of articles on nuclear weapons issues and is a frequent commentator in the media. Cirincione is a member of the State Department International Security Advisory Board as well as the Council of Foreign Relations. He teaches at the graduate school of Foreign Service at Georgetown University.
Barbara Slavin is a senior fellow at The Atlantic Council's South Asia Center, Washington correspondent for Al-Monitor.com and a member of the ISH Board of Directors.
RSVP by May 3, 2013 to Marie Pius, Development Associate, (202) 232-4007 x211; [email protected]
.