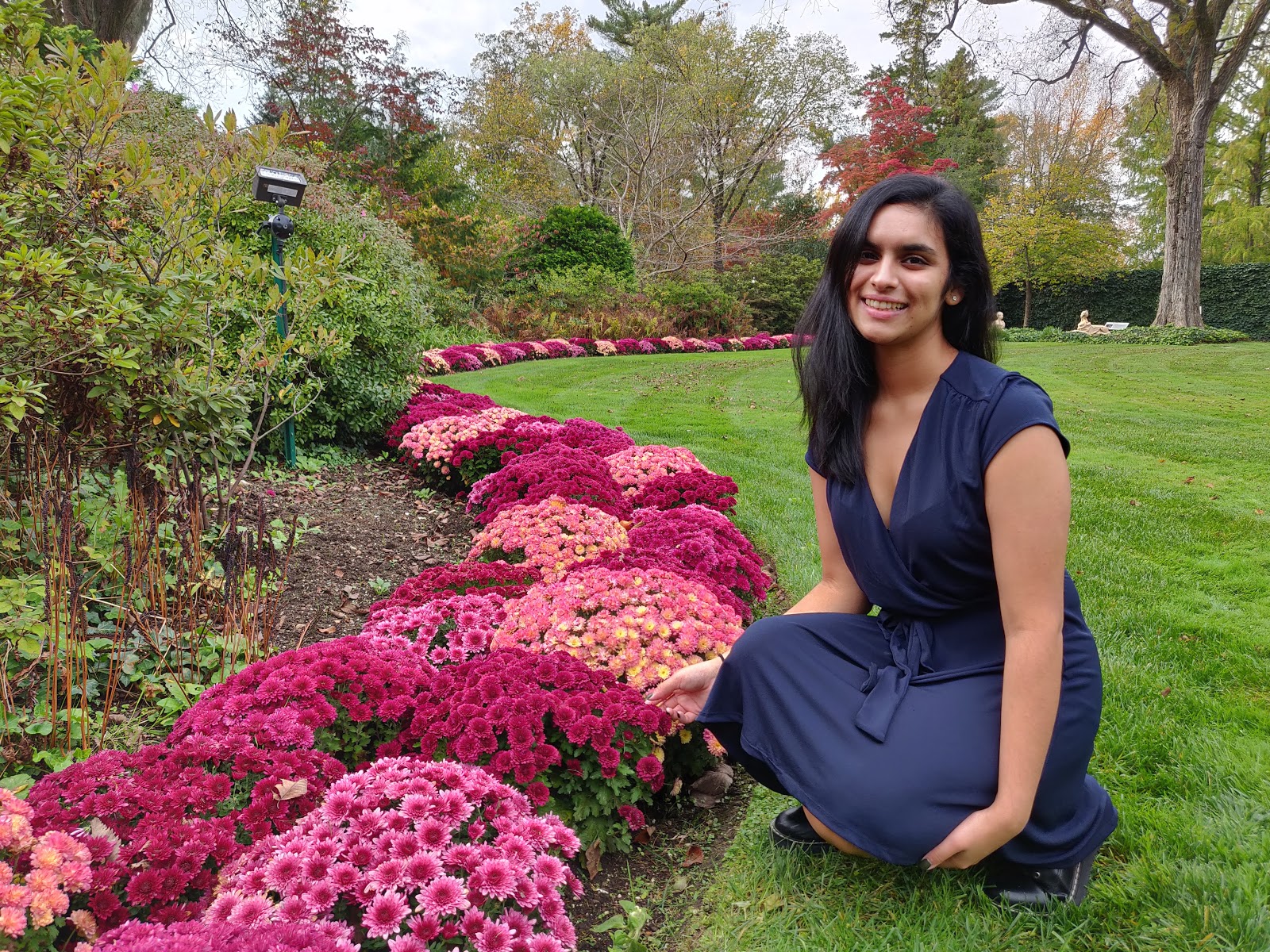 Rempee (myself) on a lawn of flowers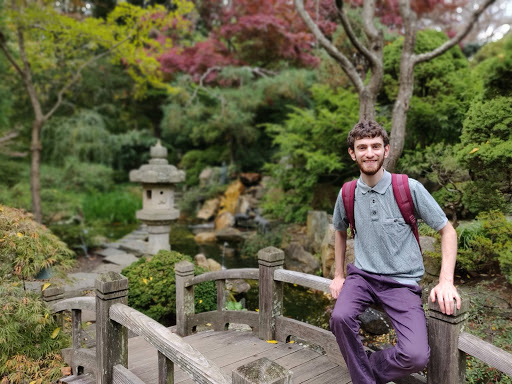 Samuel in a Japanese Garden
At ISH, there's residents studying or working all day, all night, and all morning (we love books!). This is a usual sign that the Fall semester is in session. Today, you will find us reading, writing, attending class/meetings virtually throughout all hours of the day. A new normal in 2020 comes with new ways to study, new snacks/foods to try and various social distanced events that help us get through the semester strong (and happy!). DC's weather is, of course, in unpredictable ways, but we love it because it gives us humans a chance to go outside to participate in some outdoor activities that are admirable. Samuel and I were lucky to enjoy some fresh air above as we headed to the Hillwood Estate (for my birthday) and appreciated the woodlands in Forest Hills. Only greens and flowers surrounded by the sound of nature, how refreshing!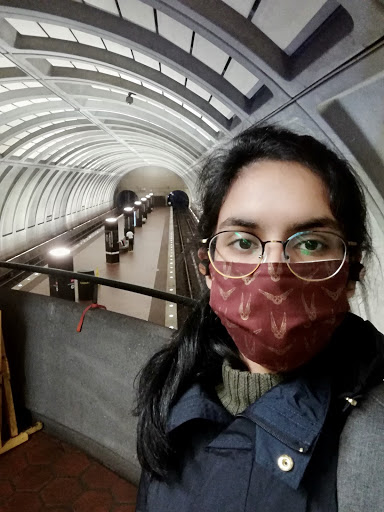 On my way to pick up a laptop, during the lonely metro hour
Don't get me wrong, October can get a little spooky, boo! Above, I traveled through the metro for a special laptop pick up and was pleased to see everything in covid-19 regulations. As you can see, no one was traveling that rainy day but me (smart choice world!), but I managed to pick up my item without attracting any ghosts on my way back. So, what's the real autumn goal here? For starters, it must be pumpkin carving! In the U.S., this is one of the trendiest traditions where you choose the best pumpkin of your eye and carve a design into it. It was a unique first time for some residents, but fun without a doubt because we helped each other clean the hefty pumpkins. We were a little competitive with the happiest pumpkin face, but I think we all won here!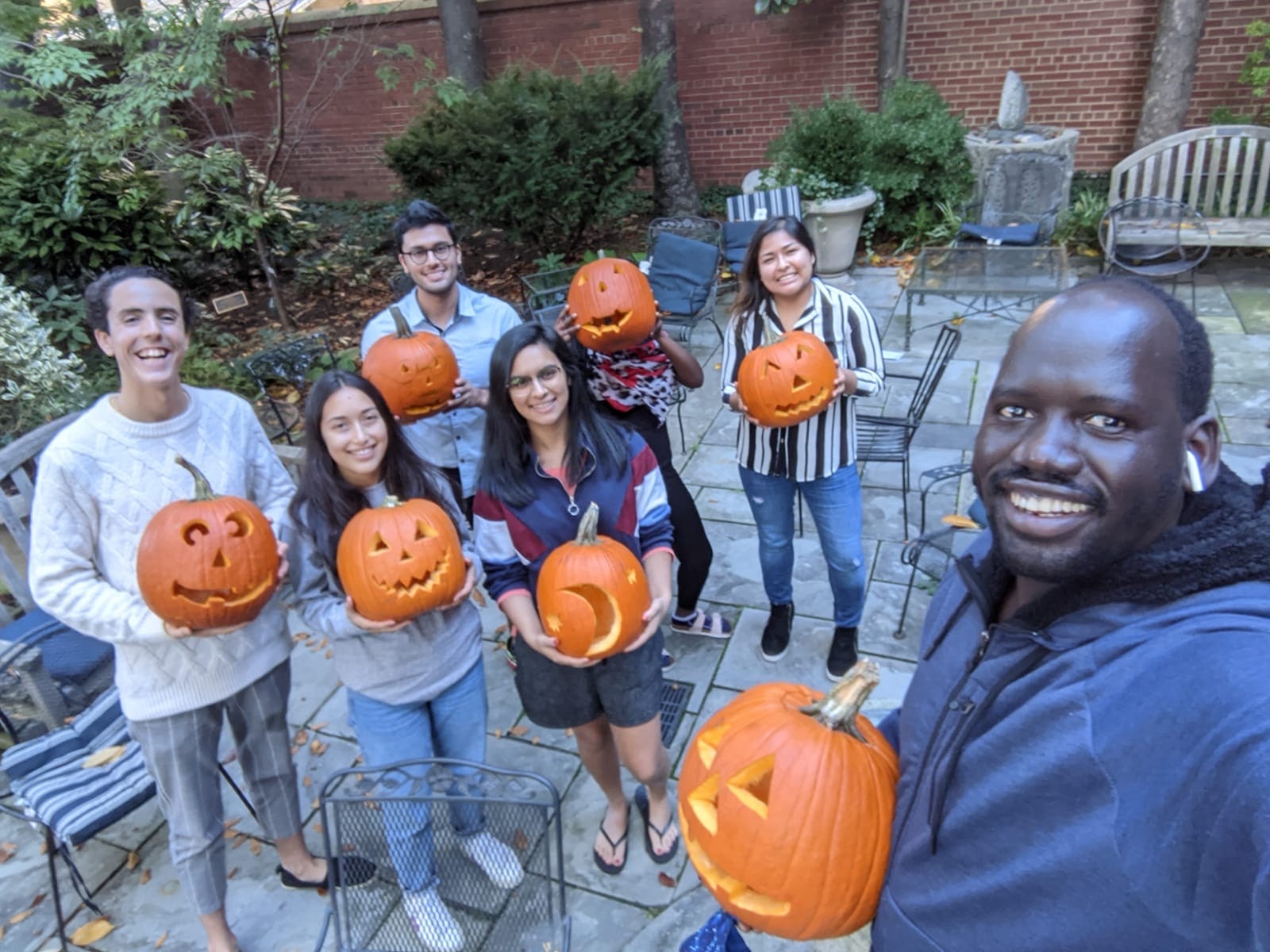 Residents participate in Pumpkin Carving
(Note: All residents go through a two week quarantine period prior to shifting to the main building and participating in any small group activities that take place outdoors)
Hmm, is it hot? Cold? Is the heat on, yet? 😛 We continue to enjoy different cultures within the house as the weather is changing. Sometimes it's sunny, sometimes raining, but that doesn't stop us from enjoying festivities, am I right? The Mid-Autumn Festival is something we observed at the house with our delighted resident, Tiger. Tiger took us through the importance of the festival while we enjoyed mooncakes and hot tea. Fun fact: A moon cake is essential for the Mid-Autumn Festival! (Thank you, Education Office of the Embassy of the People's Republic of China in the USA!) It was the yummiest part.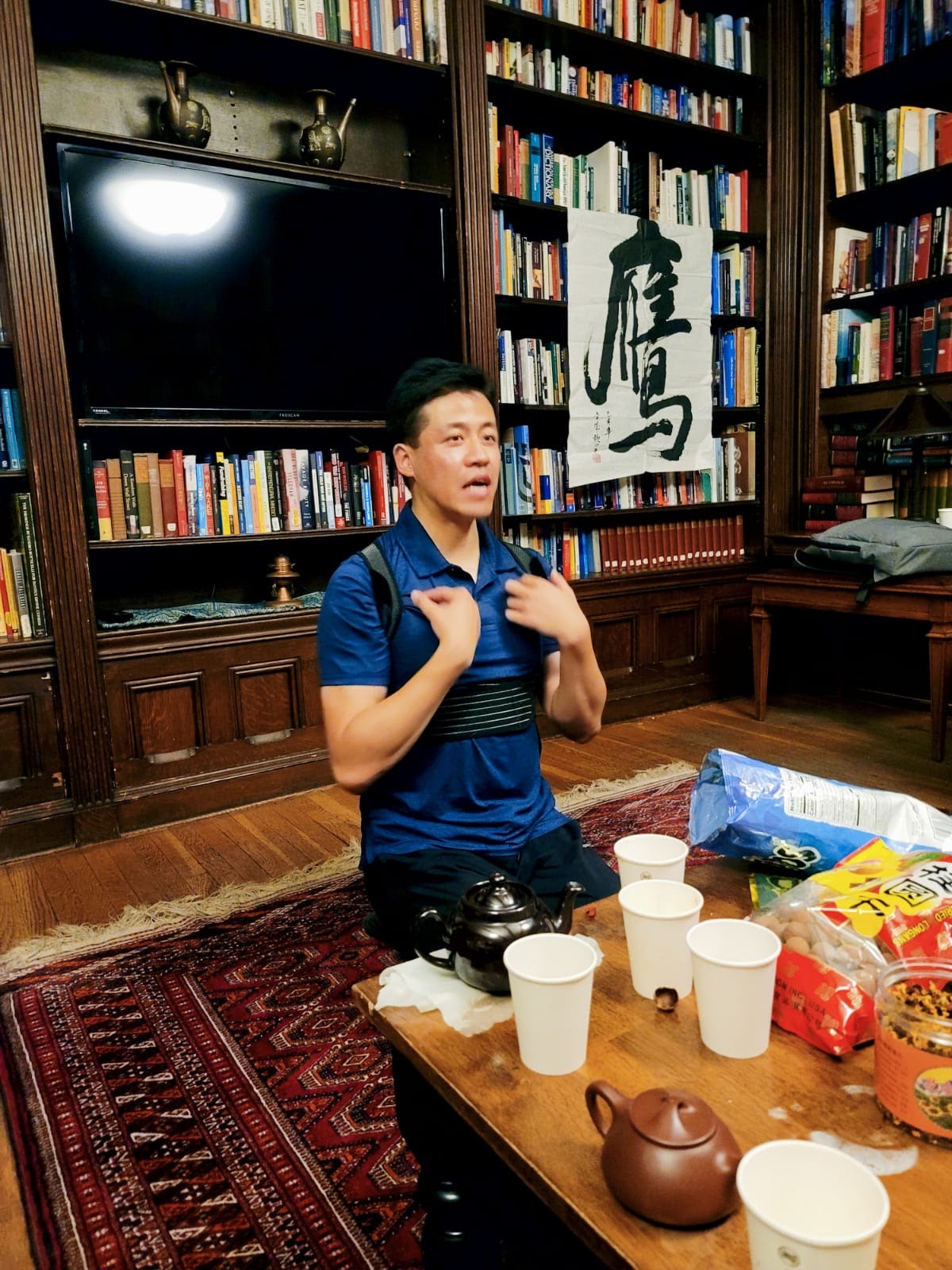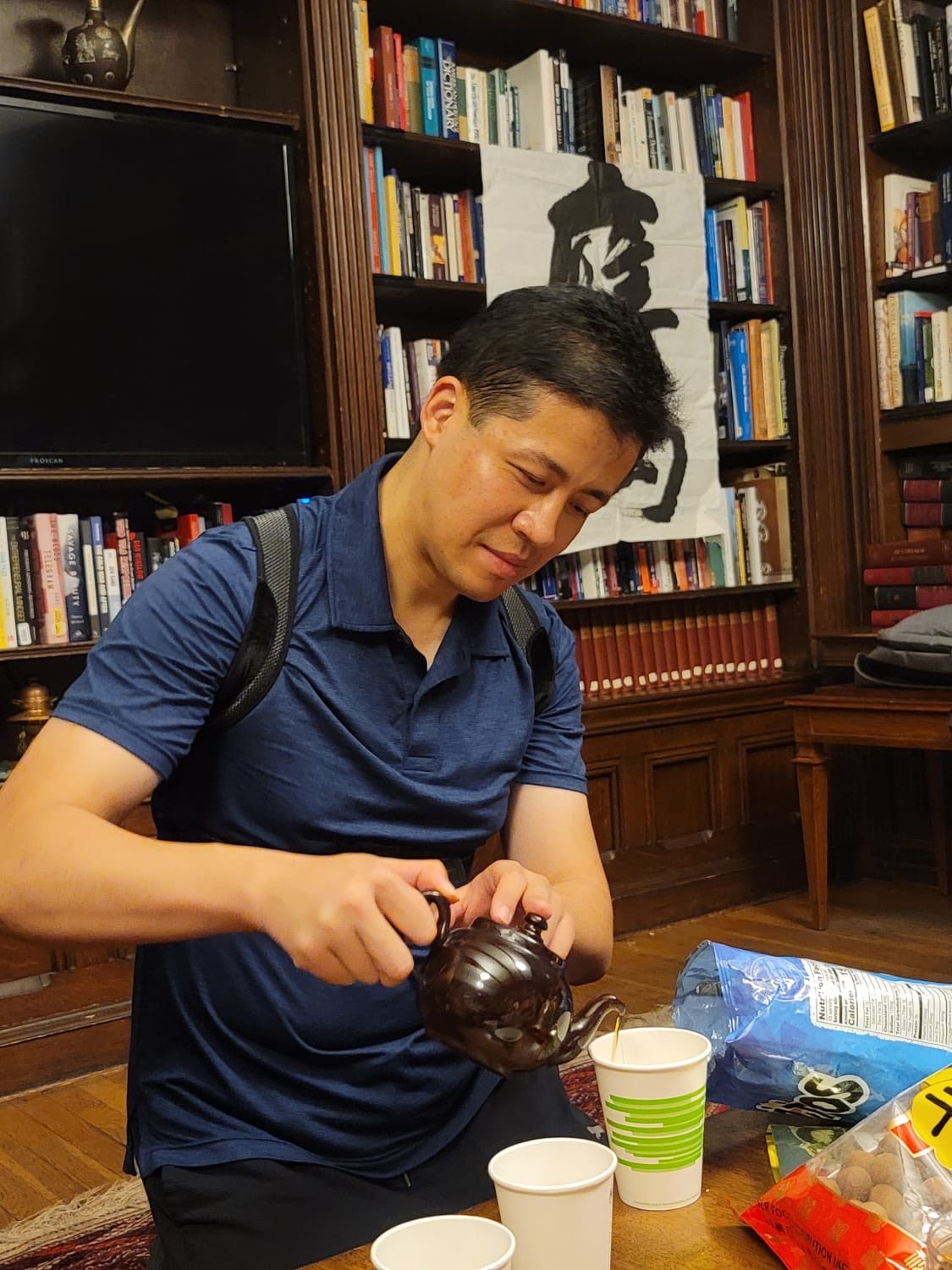 Tiger sharing knowledge, tea, and mooncakes with residents.
Colors are changing and better days are coming. There's nothing more exciting than the holidays. While activities will be different from the past, I think we can conclude that we're ready to try new things and give new traditions a chance? It can't hurt! Below, Matthew, I, and some residents attended an outdoor game of croquet. It was new to me, different from the ordinary, but boy was it fun!! For myself, I feel like we are living in different years at times, but then I spend time with my fellow residents and I am reminded that the good times are just beginning to roll in!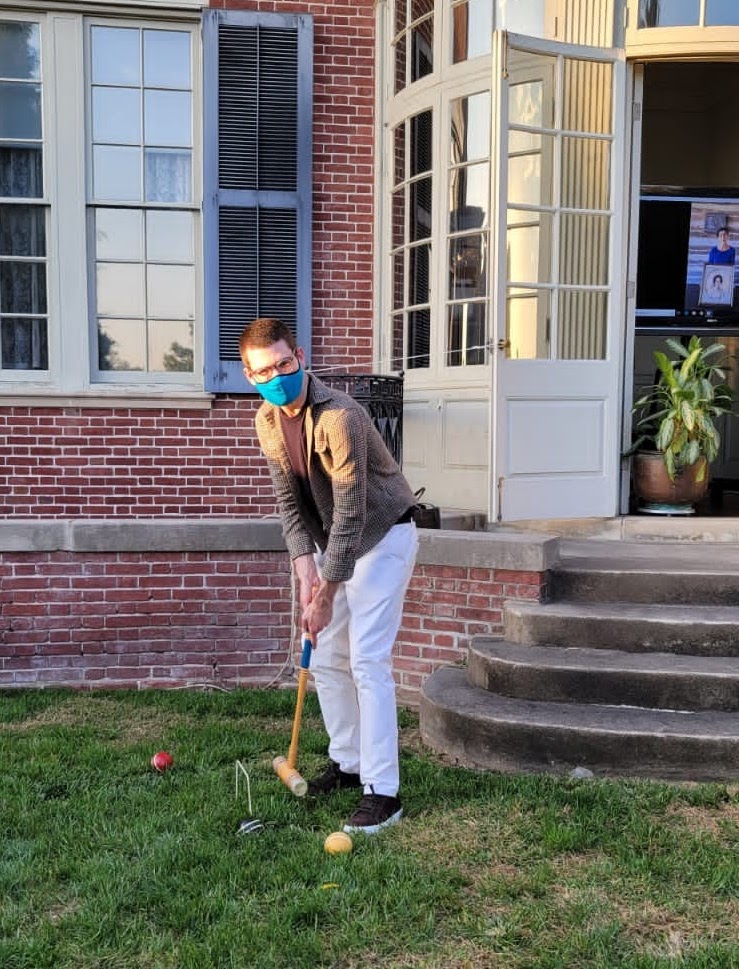 Matthew at The President Woodrow Wilson House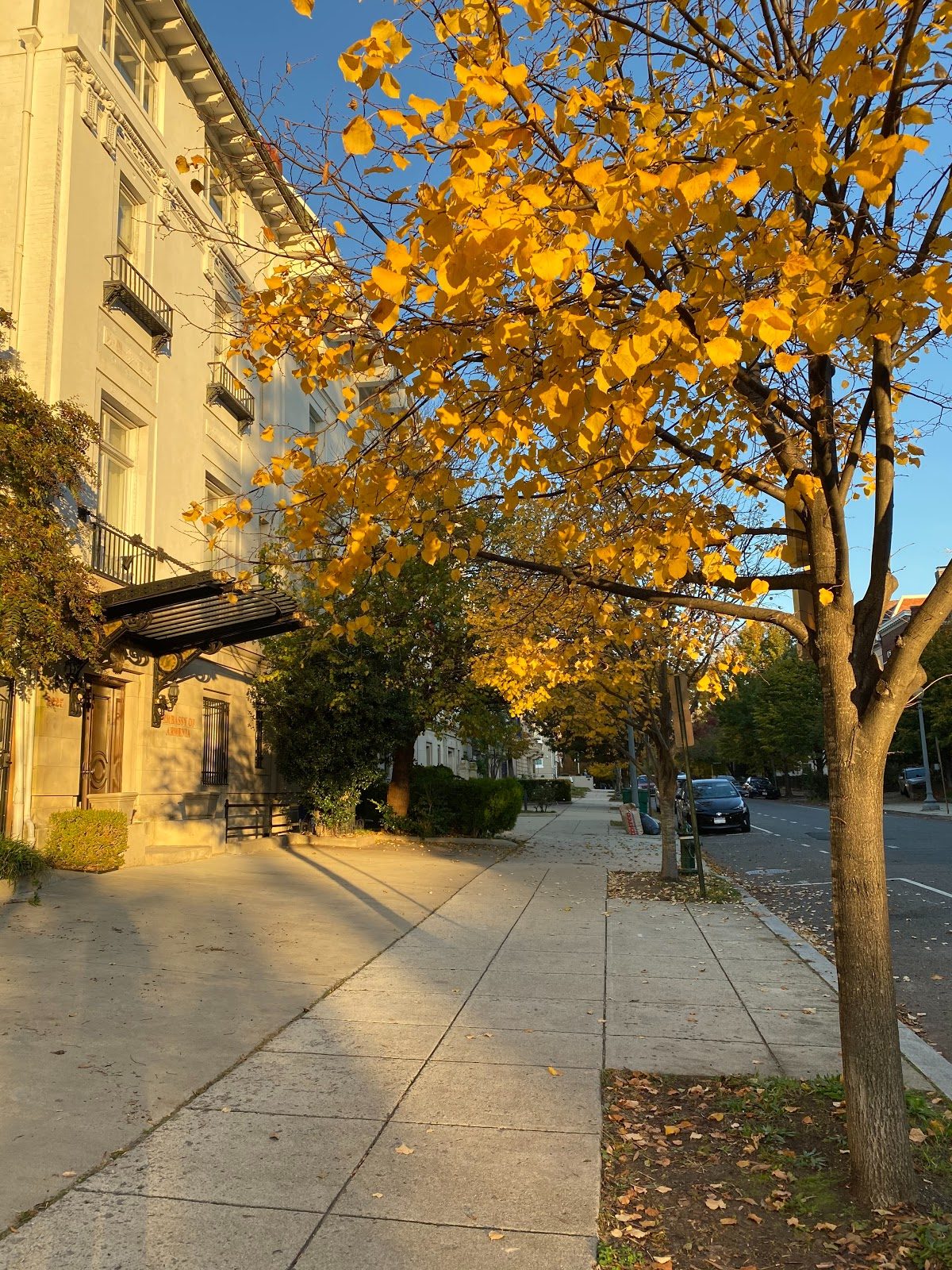 Embassy Row during Golden Hour