I recently had an opportunity to speak with a prospective ISH-DC resident who was weighing the options of seeking a graduate degree program here in Washington, DC as opposed to a university in another city in the US. I told him "if you want to stay in just another city, go ahead, but if you want to have an amazing experience in one of the most important cities of the world, come to school in Washington and stay with us at ISH-DC."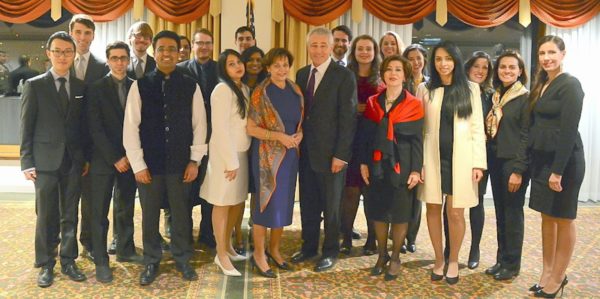 My perspective was recently reinforced when a group of ISH-DC residents received a very special invitation to attend an event honoring Secretary of Defense Chuck Hagel at Fort Myer, the US Army base adjacent to Arlington National Cemetery. Secretary Hagel's wife, Lilibet, is a member of ISH-DC's Board of Directors and has helped plan several visits for residents to the Pentagon and the 9/11 Pentagon Memorial.
When the invitation was issued, we were told by a member of Secretary Hagel's staff that we were in for a treat, which I'm pleased to report, was incredibly true.
The ISH-DC delegation, which included residents from nearly 20 countries, was seated aside the section reserved for high-level US Government officials and senior members of the US military, as well as members of the Hagel family and their longtime friends. The tribute parade featured music by the US Marine Band, commonly known as the "President's Own," and the US Army Old Guard Fife and Drum Corps, which regularly performs at the White House for the welcoming ceremonies for foreign heads of state. The parade included honor guards representing all of the services of the US military. The participation of President Obama and Vice President Biden in the ceremony reinforced how truly fortunate the ISH-DC residents were to be included in such a remarkable event.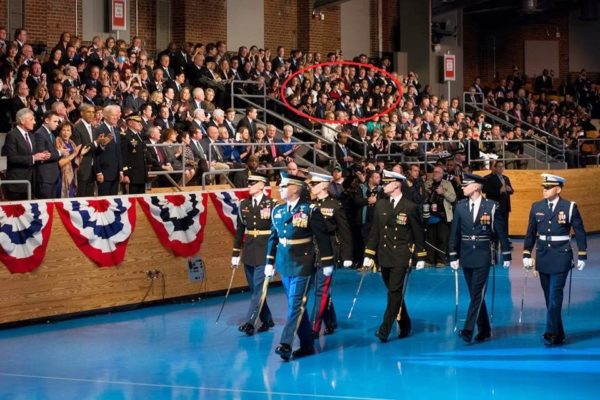 Official links to the event: