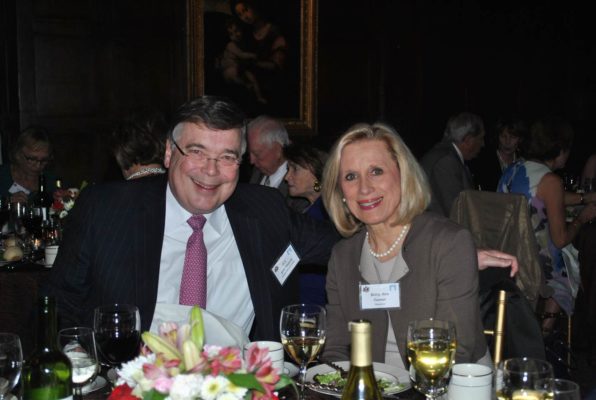 On Wednesday, April 15th, ISH-DC was pleased to host a dinner for Former Members of Congress planned by ISH-DC Board Member, Betty Ann Tanner. ISH-DC welcomed many former Members of Congress, colleagues and ten resident scholars from nine countries. Among our special guests were the newly arrived Ambassador of Iceland and his wife Inga. Ambassador Haarde lived at ISH-DC in 1973-74 while pursuing his Master's Degree at Johns Hopkins SAIS. During his distinguished career, Ambassador Haarde served as Iceland's Prime Minister, Foreign Minister and Finance Minister.
As a current ISH-DC resident, I felt privileged to have an opportunity to interact with both former Members of Congress and the Ambassador. He was more than happy to share his stories, and said that his international exposure at the House prepared him for government service – a case for many of his fellow house mates. Ambassador Haarde also said that as a resident in the '70's, he was pleased to see how the mission of the House has grown and is delighted about its continuing success. But his most poignant quote of the evening was, "I have found it is nearly impossible to stay in touch with all the lovely people you meet during your stay at International Student House, however, out of the hundreds you meet, all will remain close to your heart".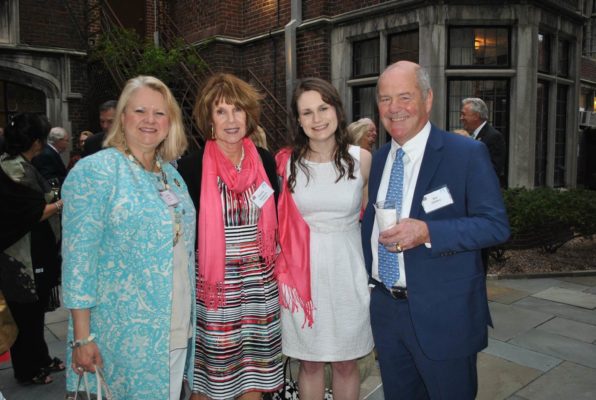 Living at ISH-DC has been an eye-opening opportunity for me. Reflecting back on Ambassador Haarde's quote, what truly happens after one's stay is essential. Questions arise such as: will you forget your friends? Will the same people you lived together and shared amazing moments with not matter after you leave? However, I believe that I find comfort knowing that while we keep incredibly busy with our studies and also try to make time to benefit from the wonderful cultural opportunities afforded to residents in the heart of downtown Washington, we may be interacting with future prime ministers or global leaders in the years to come.