Frank Islam, entrepreneur, philanthropist, civic leader and thought leader, joined International Student House of Washington, DC (ISH-DC) the evening of October 30 to share about his experiences building his company and engaging in his many philanthropic endeavors.
Graduate students from over 20 countries enjoyed the opportunity to learn from Mr. Islam's astute advice, given his highly successful career building his business from a single employee to over 3,000 employees and revenues of approximately $300M before its sale.  He encouraged our young professionals to be entrepreneurs in whatever profession they choose, show up and be the best they can be, and always seek to be better.  Mr. Islam's inspiring and compelling remarks were well received by the many international students who are studying at universities in Washington, preparing to embark on their own careers in the public and private sectors.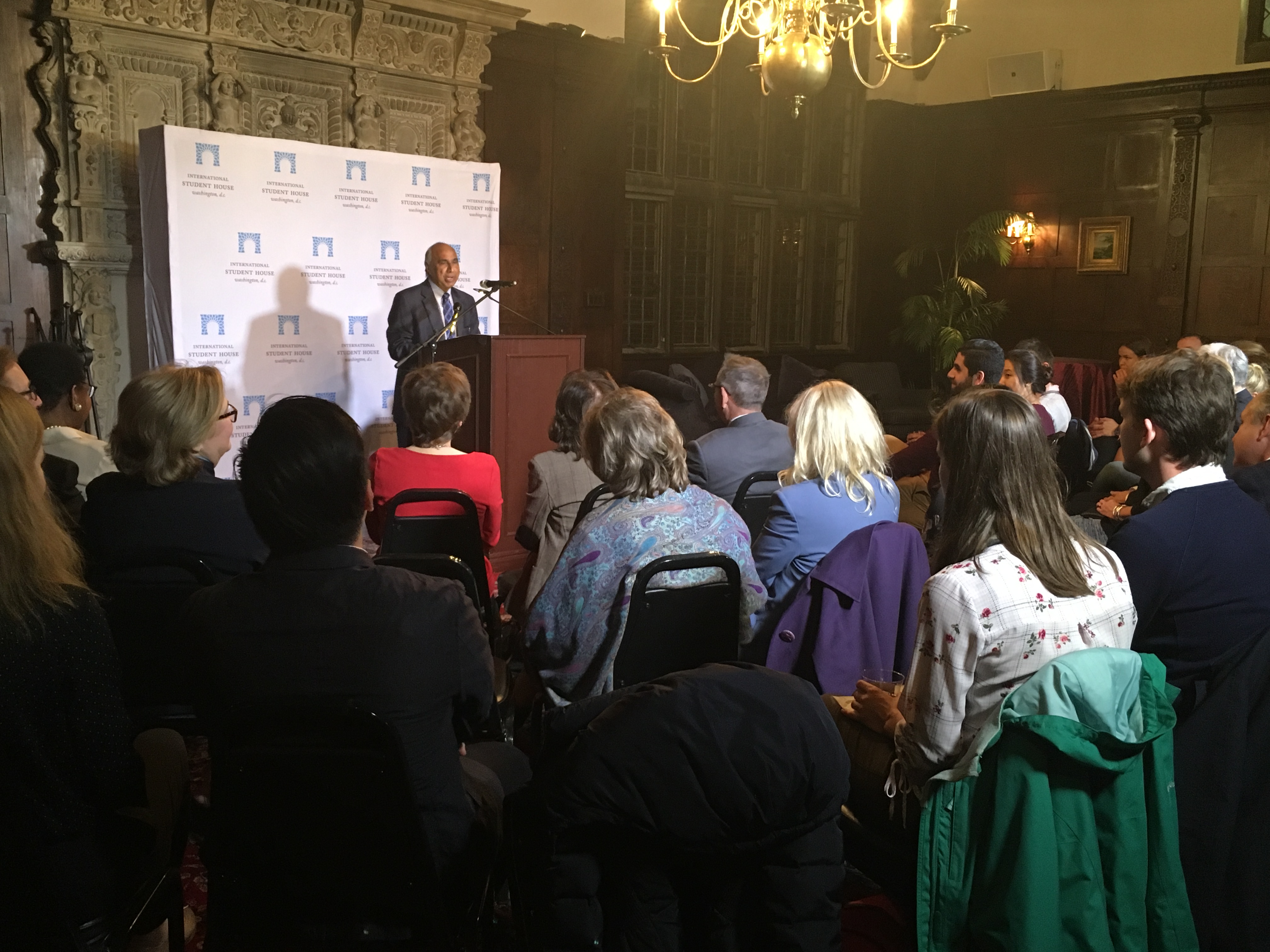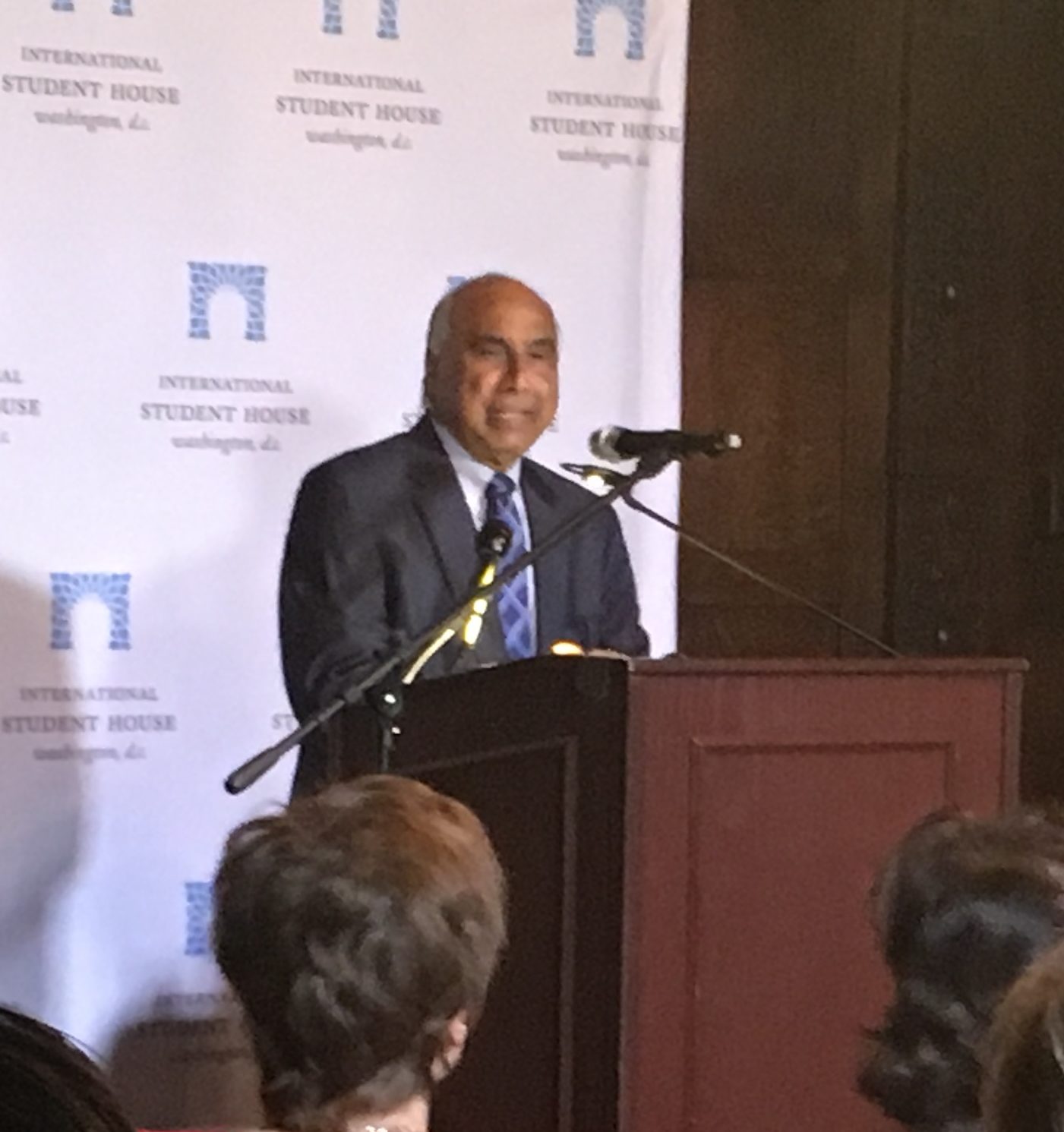 Mr. Islam was introduced by resident scholar Ashish Kakar from Mumbai, who is here in DC studying at Johns Hopkins University.  ISH-DC Board members also attended the evening, and enjoyed dinner and lively discussion following Mr. Islam's address.
We are grateful to Mr. Islam for joining us at the House and engaging with our resident scholars from around the world.  We firmly believe that our young international students are our future leaders and they greatly appreciate the ability to learn from those in Washington who have successfully navigated their own career paths.  We appreciate Mr. Islam's willingness to share about his experiences and accomplishments with the next generation.