International Student House is pleased to present
"The Corporative-Competitive Relationship between U.S. and China, and how the rest of the world sees it"
By
Robert Daly
Director, Kissinger Institute on China and the United States, Wilson Center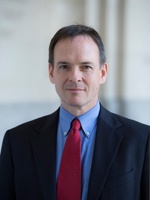 March 26, 2014
7:00 to 8:30 pm
1825 R Street, NW, Washington, DC 2009
        Robert Daly is the Director of the Kissinger Institute on China and the United States at the Woodrow Wilson Center. Mr. Daly began work in U.S.-China relations as a diplomat with the United States Information Agency from 1989 to 1991, after which he taught Chinese at Cornell. From 1992 to 1999 he worked on television projects in China as a host, actor, and writer, and helped to produce Chinese-language versions of Sesame Street and other Children's Television Workshop programs. During that same period he directed the Syracuse University China seminar and served as a commentator on U.S.-China relations and Chinese affairs for several U.S. and Chinese media outlets. From 2001 to 2007 he was American Director of the Johns Hopkins University-Nanjing University Center for Chinese and American Studies. And later he was director of the Maryland China Initiative at the University of Maryland.
ISH Program Sponsored in part by The Levant Foundation
To RSVP and for more information contact: [email protected].