International Student House recently welcomed members of four International and International Neighbors Clubs for a luncheon program which featured a lively discussion with a group of ISH resident scholars.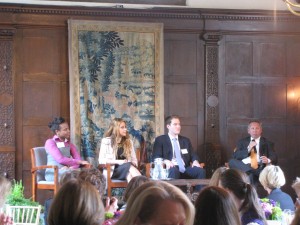 The young scholars discussed their experiences of living in our international community and the broadening opportunities they have had in Washington.
They also shared information about their home countries and the differences in cultures with the clubs, the Supreme Court and others from the Washington residential community.