2017 GLOBAL LEADERSHIP AWARDS DINNER
OCTOBER 4, 2017
International Student House of Washington, DC is honored to present the
2017 Global Leadership Award to:
Joseph R. Biden, Jr.
47th Vice President of the United States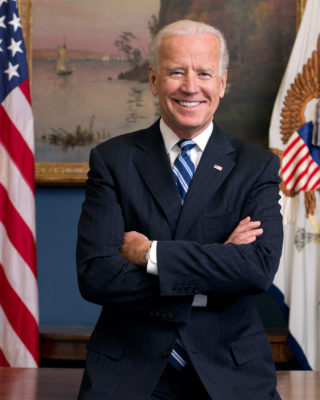 ISH-DC will recognize former Vice President Biden for his service to our country and work on behalf of international dialogue and higher education at our 2017 Global Leadership Awards Dinner.   The event will be held on Wednesday, October 4.
The Awards Dinner supports ISH-DC's 80-year mission of providing graduate students, interns, and visiting academics with a unique cross-cultural experience which helps them to become dynamic global citizens and leaders.  At any time, approximately 100 resident scholars from 40 countries live at the House.
We greatly appreciate the sponsors, Members of Congress, foreign Ambassadors, senior diplomats, representatives of the international business community, and Washingtonians who regularly attend this event and support our commitment to international understanding.
Sponsors receive exclusive invitations to the Sponsors' Reception, the Tribute Dinner hosted by our Diplomatic Chairs at their Embassy residence, and to ISH-DC's Ambassadorial Dialogue Series Dinner Programs in addition to other recognition. More information about Sponsorship Opportunities can be found here or contact Jill Holcomb, Director of Development, [email protected]
We are grateful for our long-time Awards Dinner sponsors including Archer Daniels Midland Company, BB&T, Blackstone Foundation, Cigna, McLarty Associates, and Rock Creek Corporation and our 2016 Awards Dinner sponsors.  
Tickets are available by invitation only.   To receive an invitation, please contact Jill Holcomb, [email protected]
2017 Awards Dinner Diplomatic Chairs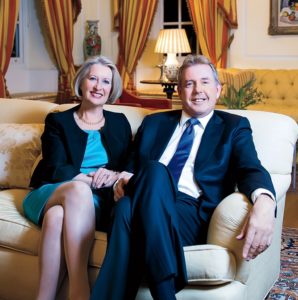 Sir Kim Darroch, the British Ambassador, and Lady Vanessa Darroch
2017 Awards Dinner Chairs
Honorary Co-Chair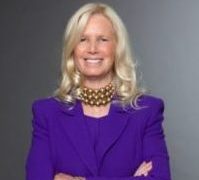 Co-Chair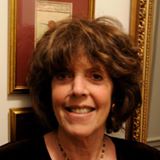 Corporate Chair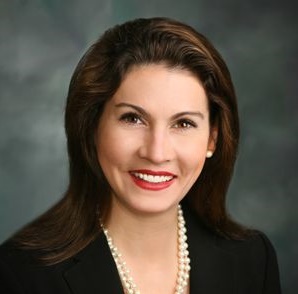 2017 Awards Dinner Committee
Lisa Barry
Afsaneh and Michael Beschloss
Alexandra de Borchgrave
David and Katherine Bradley
Calvin and Jane Cafritz
The Honorable John "Buck" Chapoton and Sally Chapoton
The Honorable Walter L. Cutler
Aaron Dowd
Larry Dunham
The Honorable Aniko Gaal Schott
Maggie Gage
Kim Larson and Gary Knell
The Honorable Thomas "Mack" McLarty III and Donna McLarty
Eric Melby
Nina and Philip Pillsbury
Jan Smith
The Honorable John Tanner and Betty Ann Tanner
Judge William Webster and Lynda Webster
Gail Berry West
2017 Global Leadership Awards
SUPPORTERS
As of September 20, 2017
Leadership Sponsor
Robert J. Abernethy
Patrons
Embassy of the State of Qatar
Partners
Annette W. and Elias F. Aburdene, Rock Creek Corporation
Lisa Barry and James Gale
Afsaneh Beschloss and Michael Beschloss
Blackstone Foundation
Cigna
William H. and Jean Crocker
Timothy H. Gillis
Frank Islam and Debbie Driesman
Philip C. Lauinger
The Honorable Rafat Mahmood and Shaista Mahmood
McLarty Associates
Eric D.K. Melby and Pamela Tripp-Melby
Sherry Lee Mueller
NAFSA: Association of International Educators
Sachiko Kuno Foundation
Friends
BB&T
Rafic A. Bizri
Larry and Deborah Dunham
Johnson Lambert
Sodexo
The Honorable John Tanner and Betty Ann Tanner
The annual ISH-DC Global Leadership Awards program honors individuals who have made exceptional contributions to international and intercultural understanding.   Past award recipients include Senator Edward Markey, Congressman Edward Royce, Congressman Eliot Engel, Lt. General Brent Scowcroft, Ambassador William J. Burns, former Senator Richard Lugar, and Secretary of Defense Chuck Hagel.